Design Classics for Kids
Growing Furniture and Mini Designer Chairs
QUALITY FOR LARGE AND SMALL
Designer furniture in the nursery allows for the necessary balancing act between colourful, child-friendly furnishings and objects which fit harmoniously into the interior design of the entire apartment, while anyone who attaches great importance to good quality when buying a piece of furniture will continue to enjoy their purchases after many years. For all furniture classics are so timeless that they never go out of fashion; and often it does not have to be a piece of furniture especially for children. In the portfolio of renowned manufacturers one finds many furnishing ideas that can be used universally in every room. For example, many designers use their childish sensibilities in their designs, so that children and adults alike find them visually appealing. The creativity of children meanwhile does not necessarily have to be stimulated by particularly colourful or weirdly shaped designs: high-quality furniture that meets the particularly heavy demands of children and at the same time introduces them to attractive furniture is becoming increasingly popular, whether it is a piece of furniture that has been explicitly designed for children, or a piece of furniture that can be used in many different ways. In recent decades, the market for children's furniture design has developed rapidly and now offers a whole range of shapely and robust pieces of furniture, including children's versions of great design classics, such as the Panton Junior by Vitra or the Fritz Hansen Series 7 children's chair. They are in no way inferior to the adult versions in terms of quality and proportions, but are in keeping with the dimensions of the child's anatomy, allowing comfort and design to enter the nursery. Due to the high quality standards in production, these furniture objects are usually more durable and sustainable than comparable low priced products.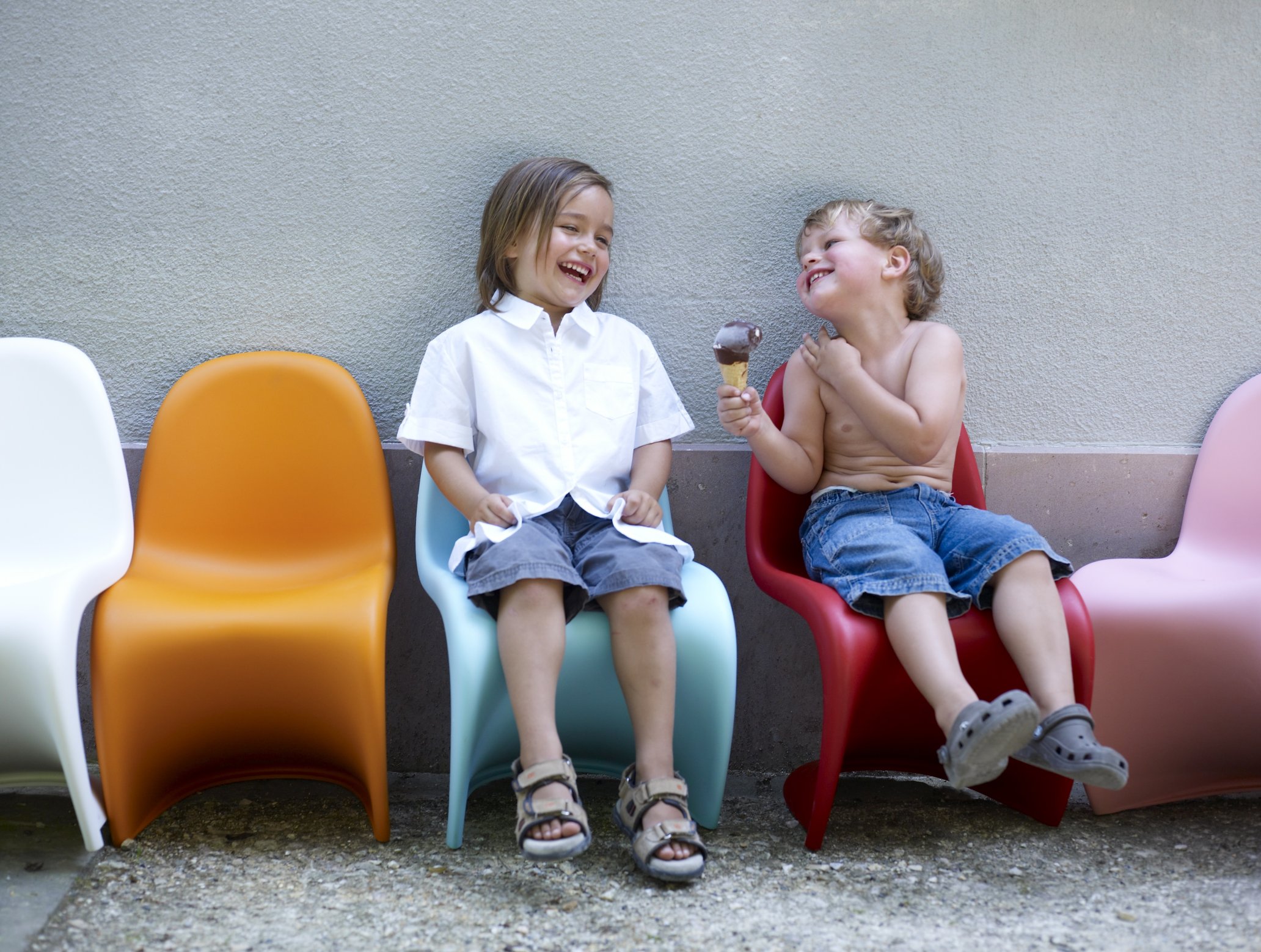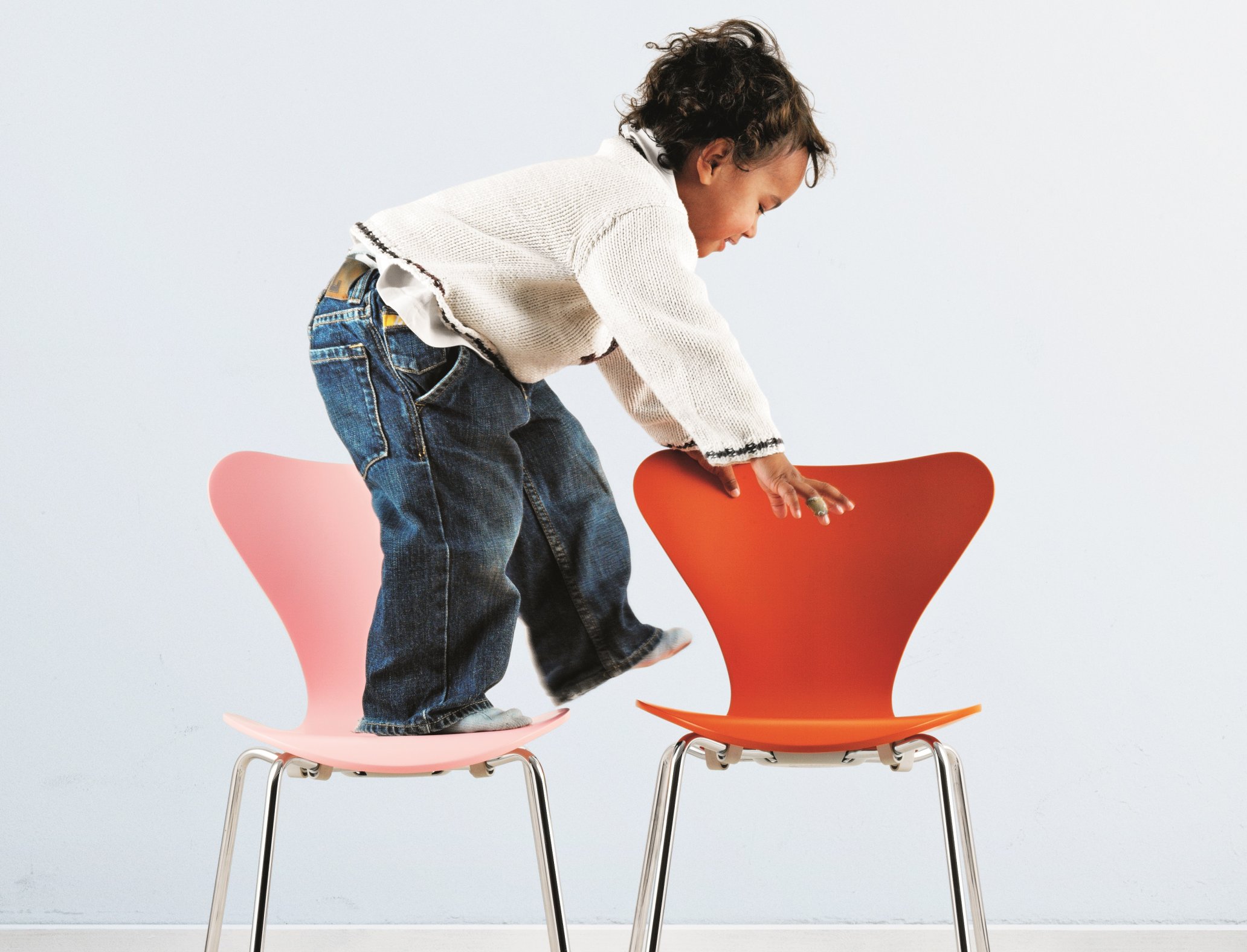 Ergonomic, practical, growing
Good kids' furniture is also characterised by the fact that it grows with the child and therefore adapts to the changing needs of a family. The investment in smartly designed designer furniture is worthwhile, especially in context of a child's desk. If you decide for a growing, robust designer piece, you will save money in the long term: the Eiermann children's desk, for example, grows with the child thanks to extension rods and thus remains a faithful companion from pre-school to graduation. Also with desk chairs it is recommended to acquire an object which can be adjusted in terms of the seat height and backrest position. Ergonomic chairs also make long periods of sitting enjoyable and thus make learning easier for the child. The growing repertoire of designer furniture for the nursery sets new standards by meeting both the comfort and practical demands as well as aesthetic aspirations of children's spaces.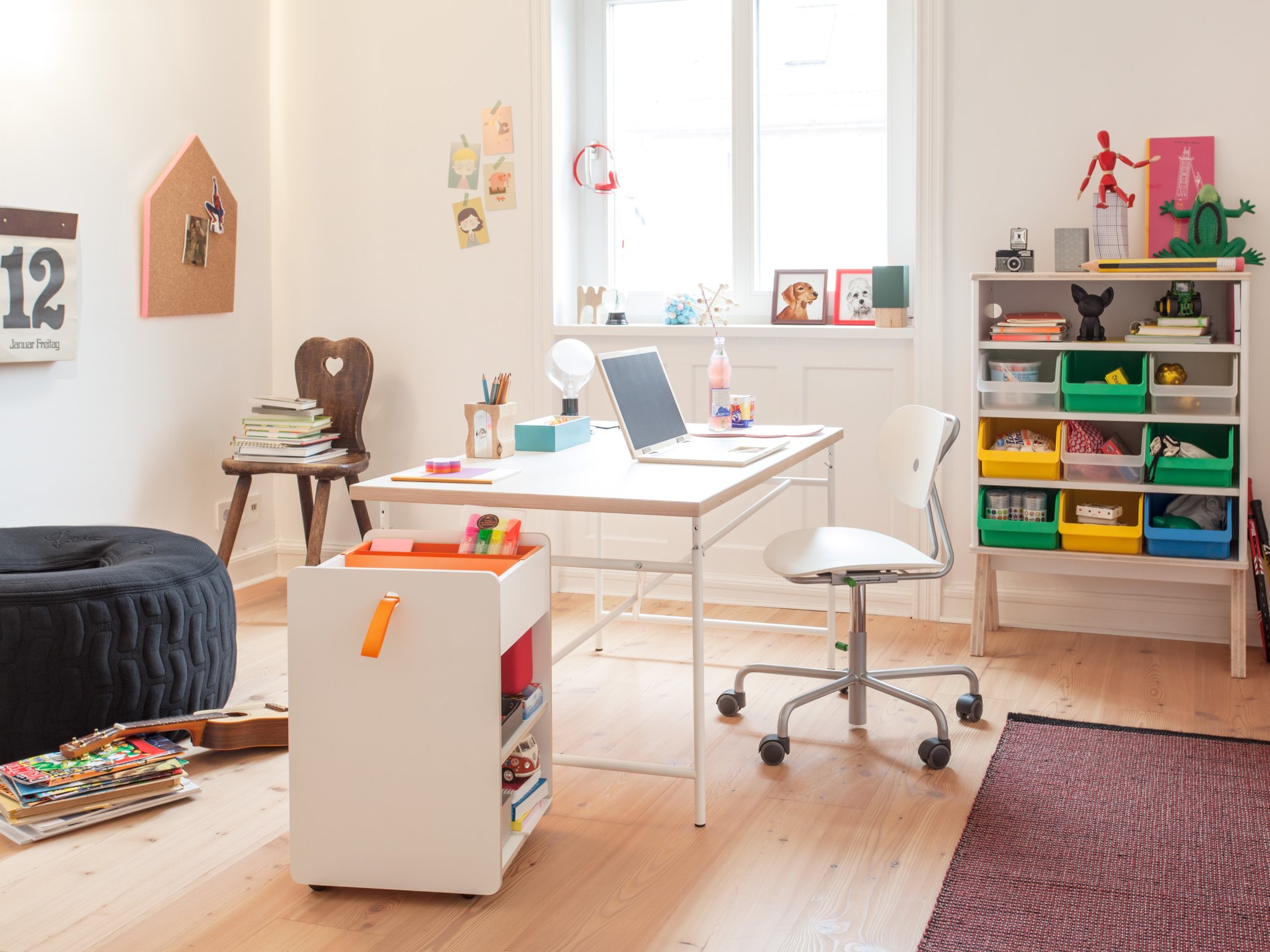 In addition, there are ever more child-specific beds on the market, the dimensions of which are adapted to those of the children and which, by virtue of their characteristics, are particularly practical for use in the nursery. Stapelliege, the colourful children's version of the design classic by Rolf Heide, for example, can be stacked on top of each other to flexibly create space or additional sleeping space for guests. Beds that fit together without any metal elements and are not only easy to transport, but are also extremely ecological.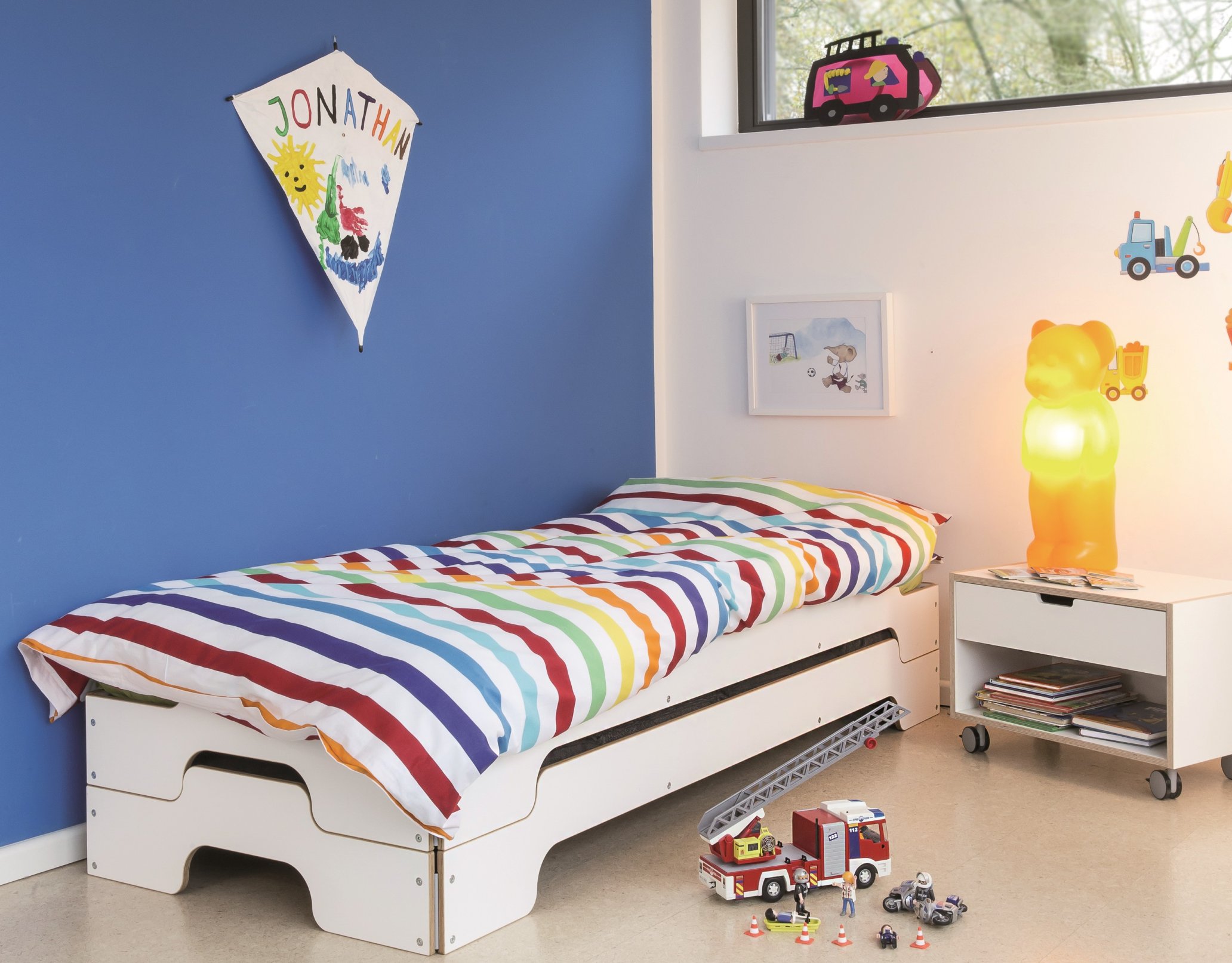 ORDER AS EASY AS CHILD'S PLAY
Staying organised in the nursery is one of the biggest challenges for parents and children. A challenge some designers seek results to with sturdy, stylish storage solutions where toys, books, and clothing can be easily stowed for space and play. Mobile storage furniture such as roll containers or rolling tables can be moved freely when they are in the way and provide space for everything that is not needed at the moment. The long-lasting USM children's units are also convenient for stowing while thanks to their modularity can grow with the child. Thanks to their aesthetic appearance child-friendly storage solutions create a doubly beautiful atmosphere: they ensure order and at the same time assume a decorative function. Robust and flexible storage furniture that comes in stylish and friendly colours, has all the features that a practical kids furniture needs, perfectly completing any playroom.