NORDIC COOL
Scandinavian Furniture and Living Trends with Classics of Furniture Design
Scandinavia has always been influenced by its agrarian traditions, consequently the generous portion of naturalness and pragmatism that characterises the Scandinavian style should come as no surprise. Until the 20th century, life in large parts of Scandinavia was hard, money was scarce, neither means nor use for decoration were present, and functional, simple decor was the inevitable consequence. The desire of improving the lives of the population through architecture and design was omnipresent: simple, well-made products should make life in Scandinavia better. Unlike other parts of Europe, the attitudes and evolving understanding of design that spread throughout the Scandinavian population were not reserved for the intellectual elite but were absorbed into the majority of Scandinavian households.

The Danish term Hygge has become synonymous with comfort and safety. The expression for the Scandinavian way of life stands diametrically opposed to the fast pace of our modern world and defines the retreat into the private and the return to the original. A cosy home is essential. The Danish philosophy of life says that in our everyday lives, regardless of the season, heat, comfort, and familiarity must be present, so that we lead a happy and balanced life. There are many things that can be Hyggelig - picnicking in nature, candlelight, knitting in front of the fireplace or eating together with friends. And in the contemporary living area, the trend term Hygge is indispensable: pastel colours, natural-looking lighting, clear structures, and many home textiles are guarantors of the necessary cosiness.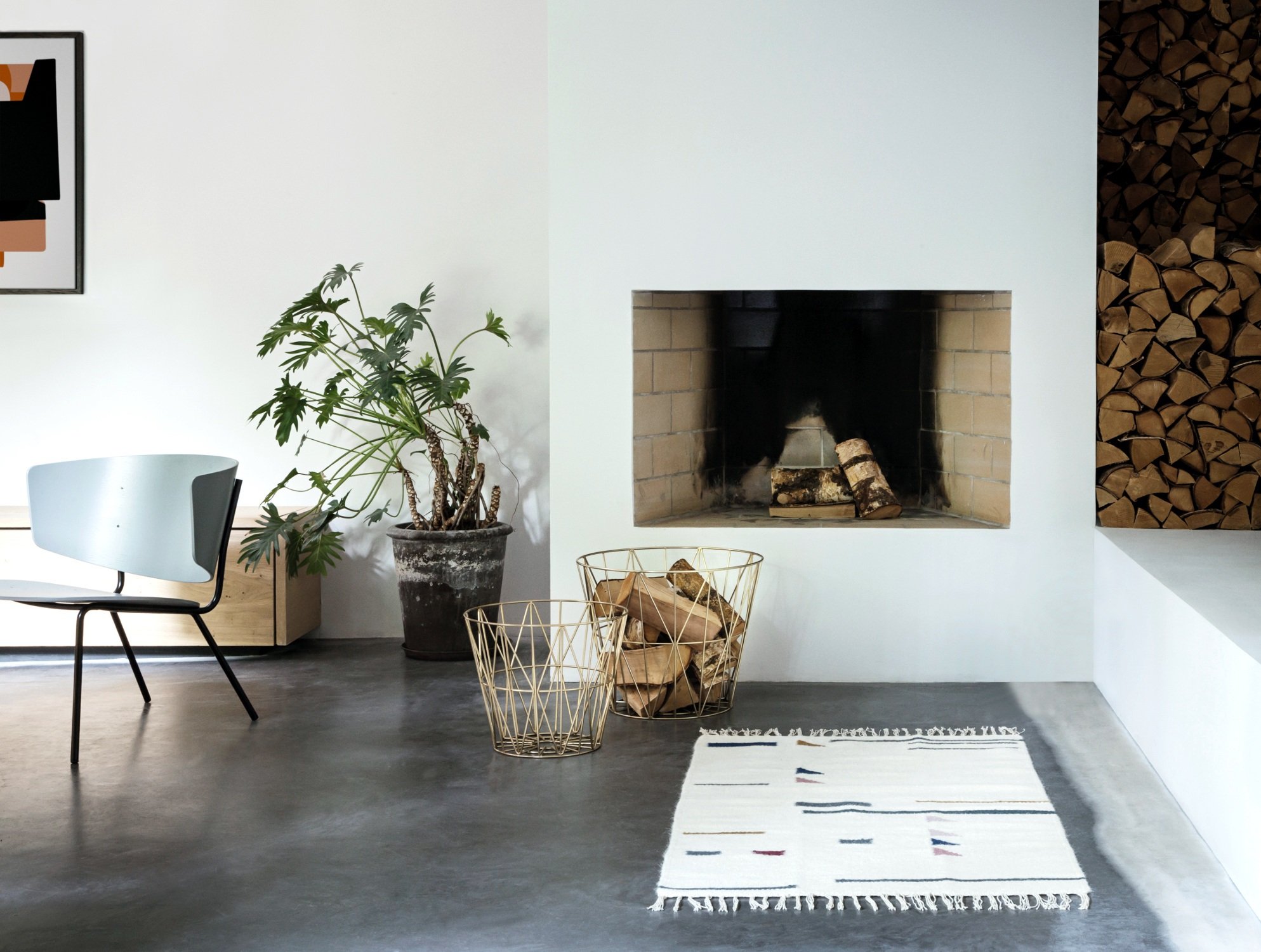 The fact that Scandinavian design, despite its reduction and simplicity, is by no means cold and foreign, but rather brings warmth into the living space through natural materials such as wood and linen as well as light tones, has probably contributed to the continued success of Scandinavian design. The Scandinavians' great interest in architecture and design continues to this day, which is why Sweden, Denmark, and Finland remain faithful to their style without becoming boring, rather manage to continually bring forth exciting yet simple new design treasures. Conscious reduction is characteristic of both classic and contemporary designs.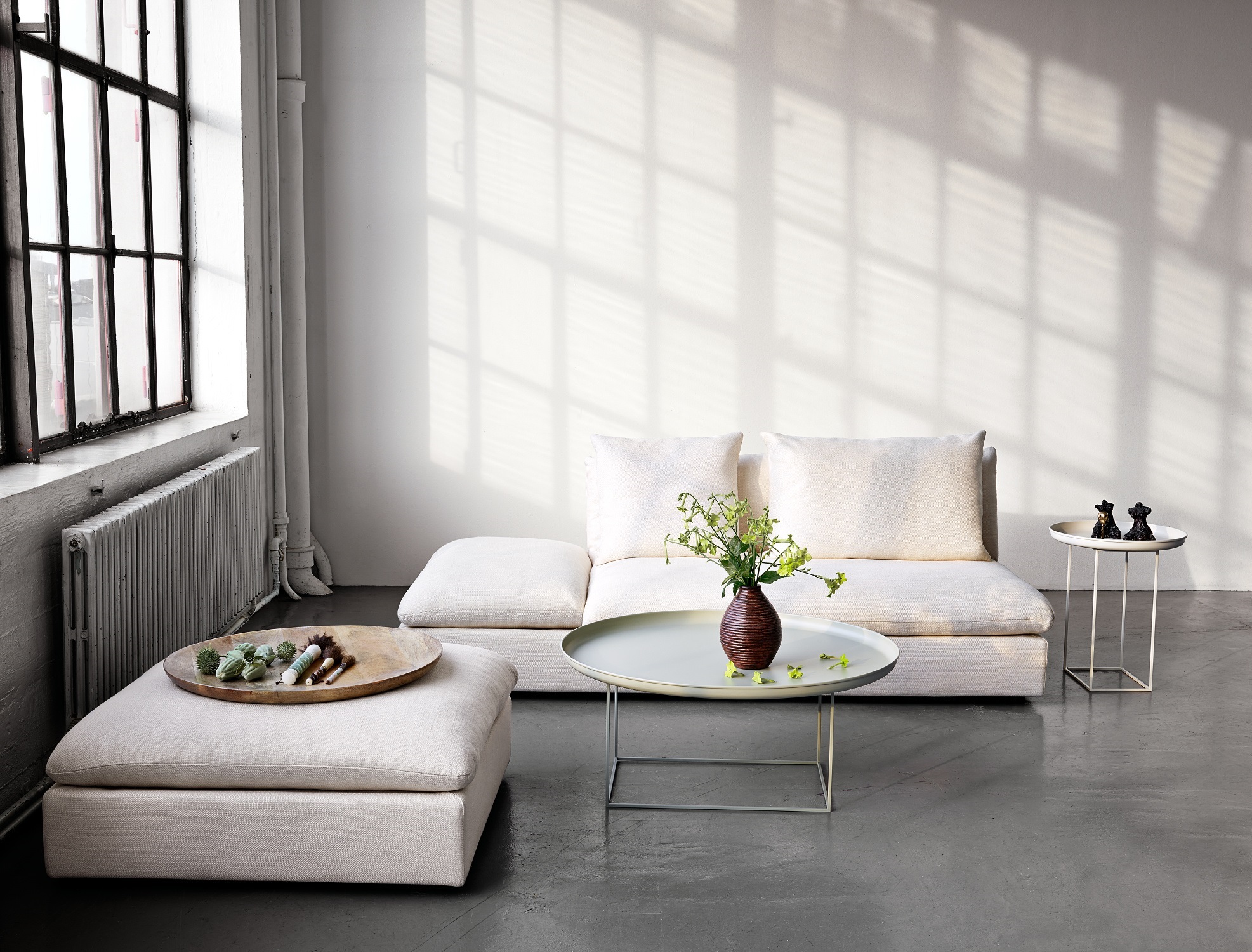 Scandinavian design legends such as Alvar Aalto, Poul Henningsen, Eero Saarinen, Verner Panton, Arne Jacobsen or Hans J Wegner have realised classics that can still be found in countless apartments, even far beyond Scandinavia. For example, the Egg Chair by Danish architect and designer Arne Jacobsen, one of the great classics of the 20th century, perfectly demonstrates the Danish design tradition, a tradition to which Jacobsen made such an important contribution.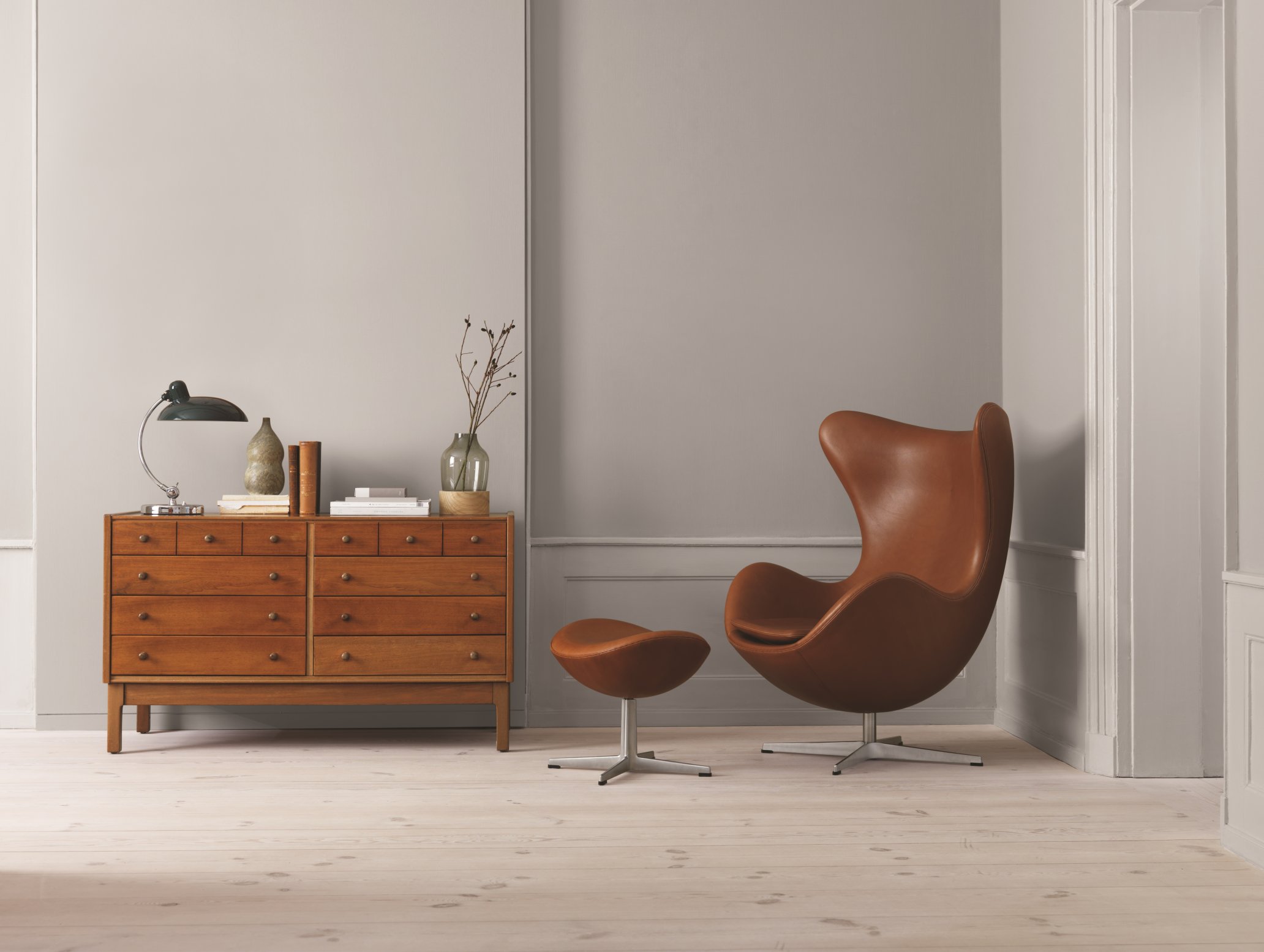 In addition to established classics, Scandinavia produces ever more contemporary creations by younger designers such as Kasper Salto, Cecilie Manz or Hee Welling.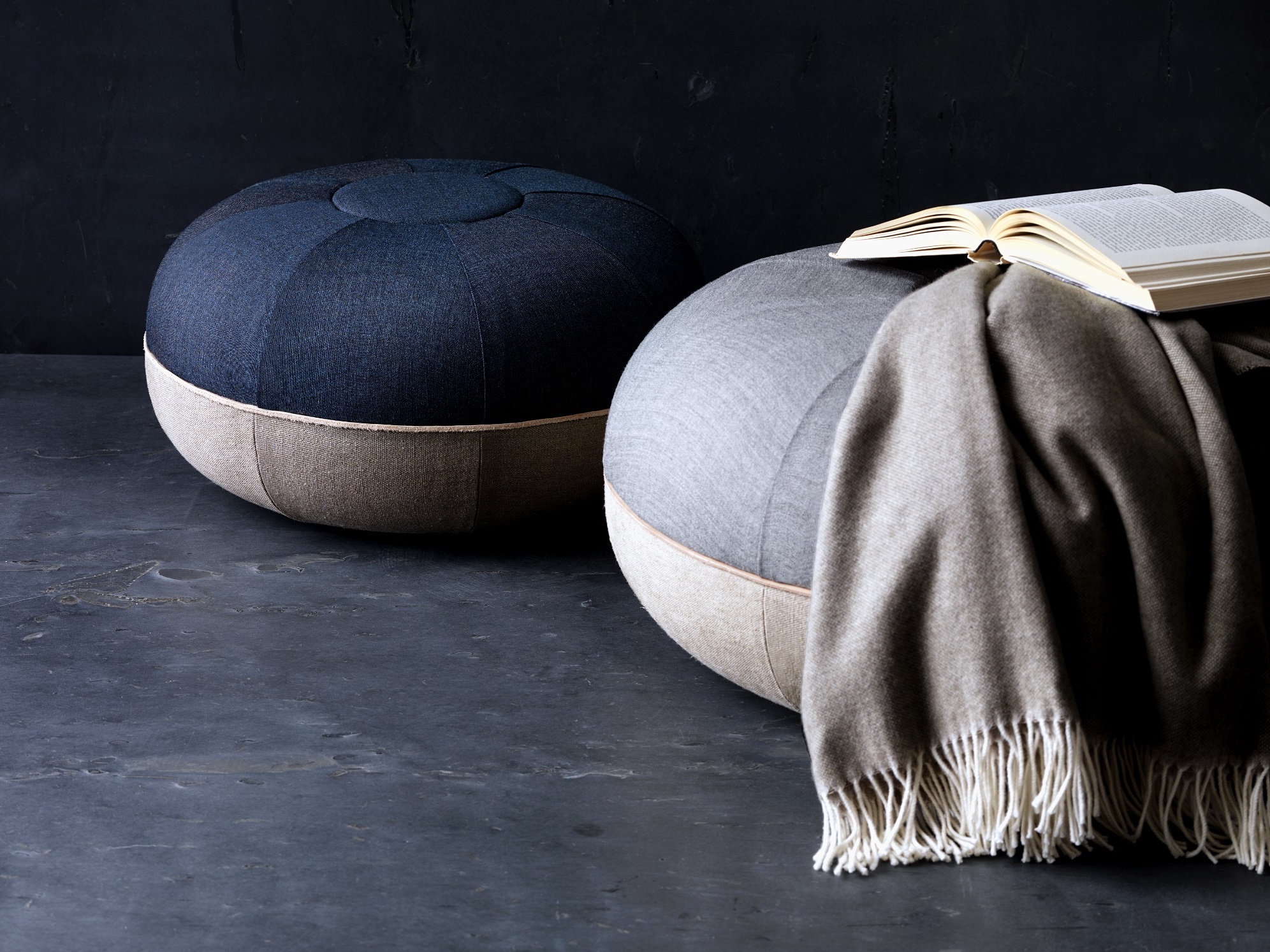 A mix which means that both traditional Scandinavian furniture manufacturers such as String, Carl Hansen & Søn, Fritz Hansen, Louis Poulsen or Andersen as well as younger companies such as Muuto, Normann Copenhagen, HAY or &tradition supply new and time-honoured Scandinavian design for everyone.

Many Scandinavian designs follow the principles of the Bauhaus and Chicago School, and are simple, straightforward, and clear: practical furniture whose design follows its function and does not require many flourishes or embellishments. The balance between sculptural form and purposefulness is typical of the Scandinavian style. Less is more: apartments are characterised by a few selected objects, none of which tries to push themselves into the foreground. Scandinavian furniture and accessories tend to timelessness rather than following short-lived trends: many style-defining Scandinavian design classics are well over 50 years old, yet remain contemporary thanks to their simplicity.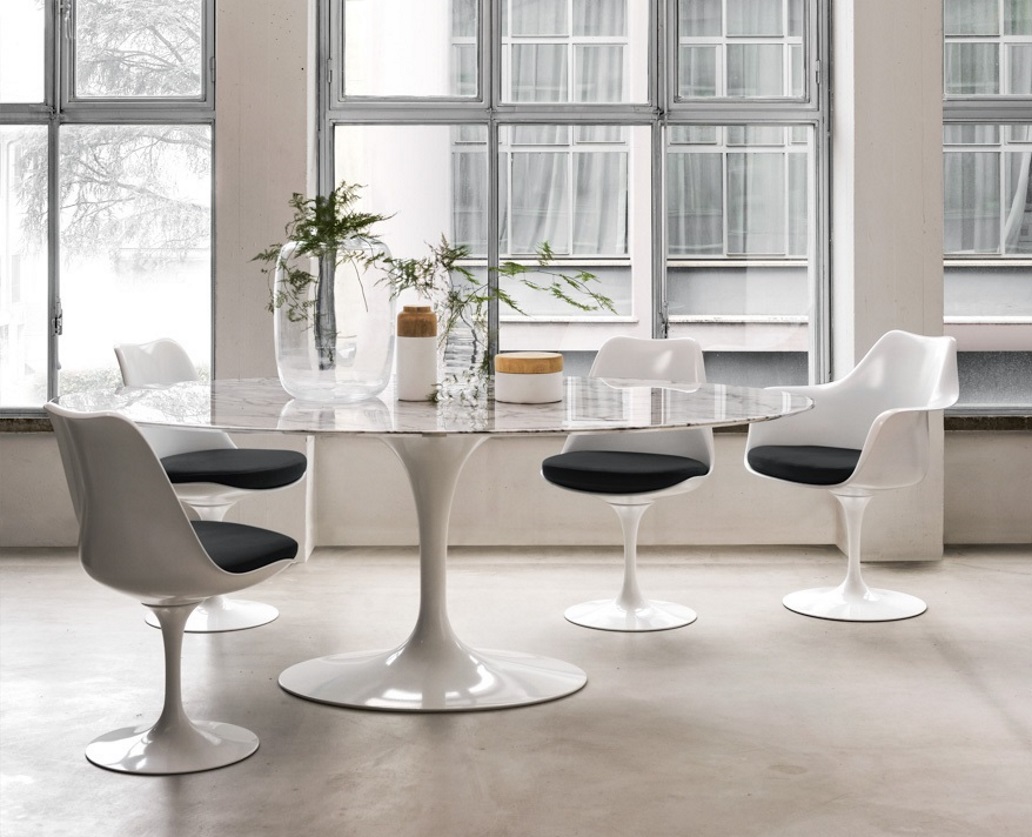 A room furnished in Scandinavian style is not only characterised by the choice of furniture and colours: the rooms themselves are simply furnished and not over-crowded, exist without exaggerated decoration. Not every corner of a room is used, but rather space dominates, giving the impression of an organised and stylishly furnished home and bringing tranquility into the room. Nevertheless, you should not ignore the comfort of home textiles. In order to bring brightness and vitality into the house even in the dark winter months, white and creamy tones are the right choice. Scandinavian textiles or accessories also regularly come with patterns and/or motives inspired by nature; logical given that it is a region that has always been very close to nature. As so often, the secret is in the mix: for example, the high-quality carpets of Scandinavian design houses such as Gan or Fabula Living can be accented through splashes of colour in pastel or more vibrant tones as provided by accessories such as the Pouf Objects by Fritz Hansen or the Dot Cushions by Hay - thereby ensuring a happy mood throughout the year!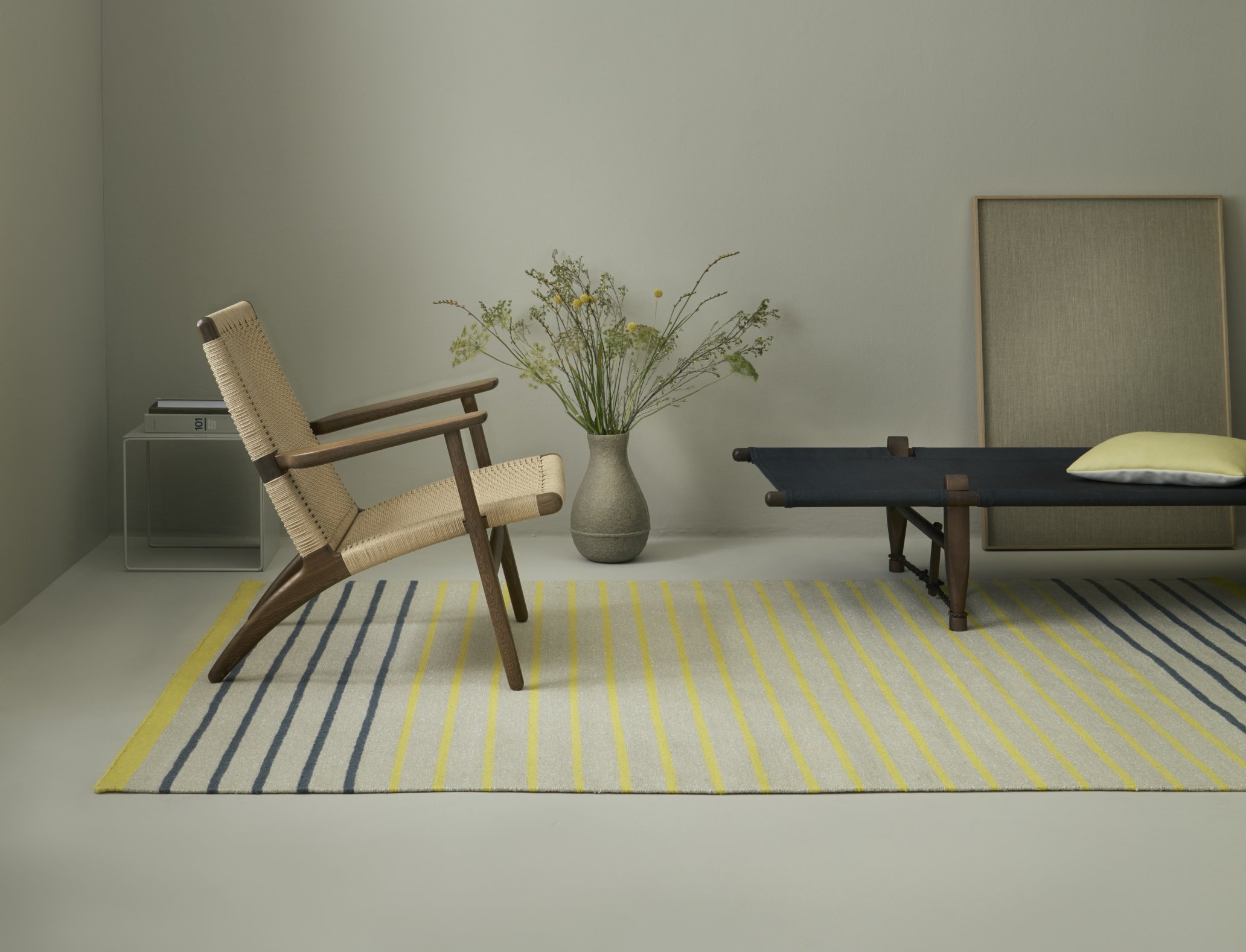 Above all, the Scandinavian landscape captivates with its breathtaking natural beauty and is permeated by forests, which is why Scandinavian furniture designers rely on native wood such as birch, spruce or pine in their designs. These bring natural freshness and warmth to any home and are at the same time renewable natural resources. Natural production and handcraft remain popular among Scandinavian designers and furniture manufacturers; natural materials such as cotton, linen, and leather are often elaborately and exquisitely processed.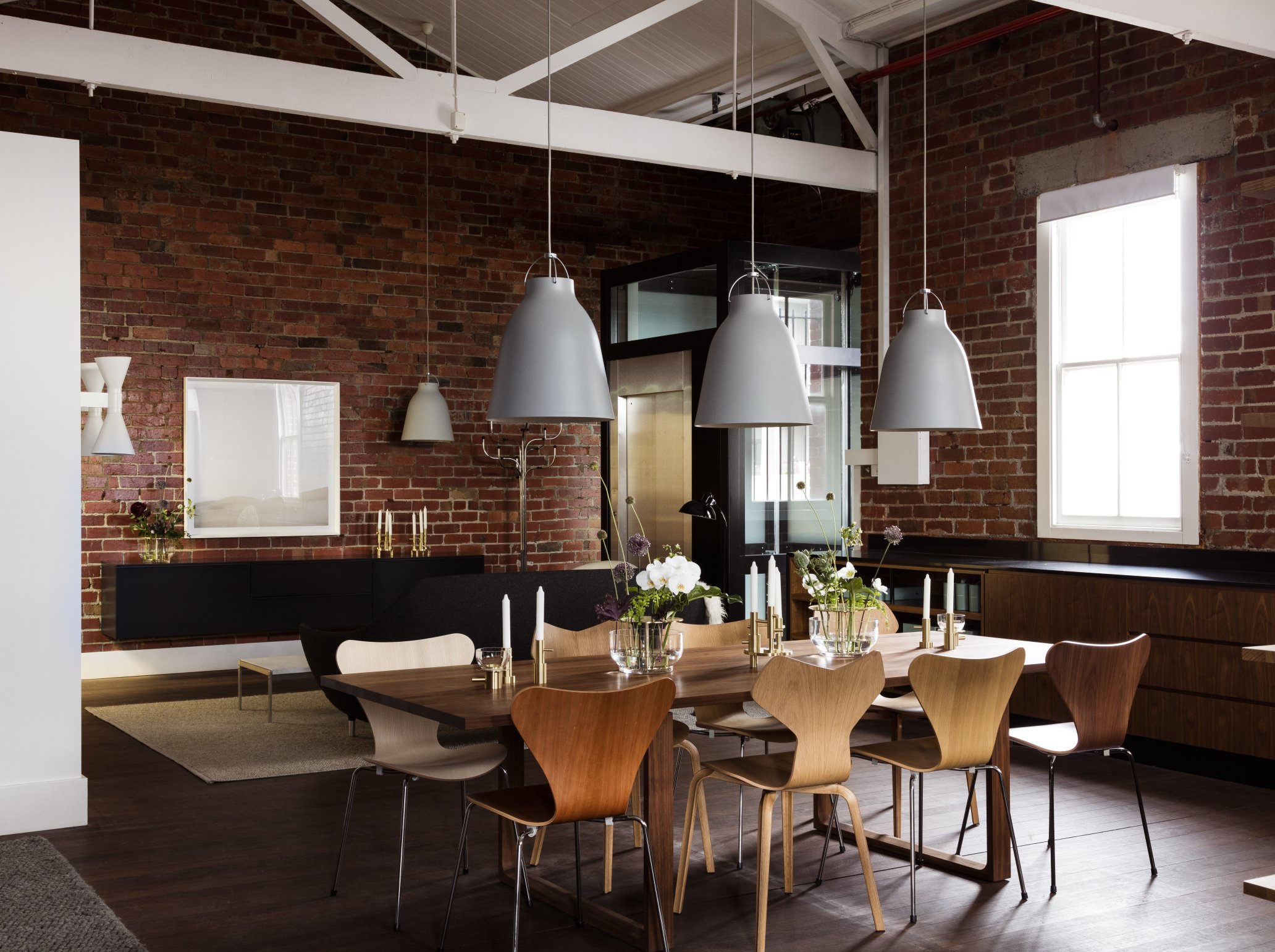 If you also want to develop your kitchen and dining area in the Scandinavian style, employ country house elements or a lot of light wood. The secret here is to find a middle ground between the country style and minimalism. Warm and inviting wood is ideal for the dining area, where residents and guests should feel comfortable and at home. Organically shaped chairs such as Hans J. Wegner's CH24 Wishbone Chair are particularly suitable here: and not only increase the seating comfort, but also harmonise perfectly with wooden tables such as the SH900 Extend by Carl Hansen & Søn.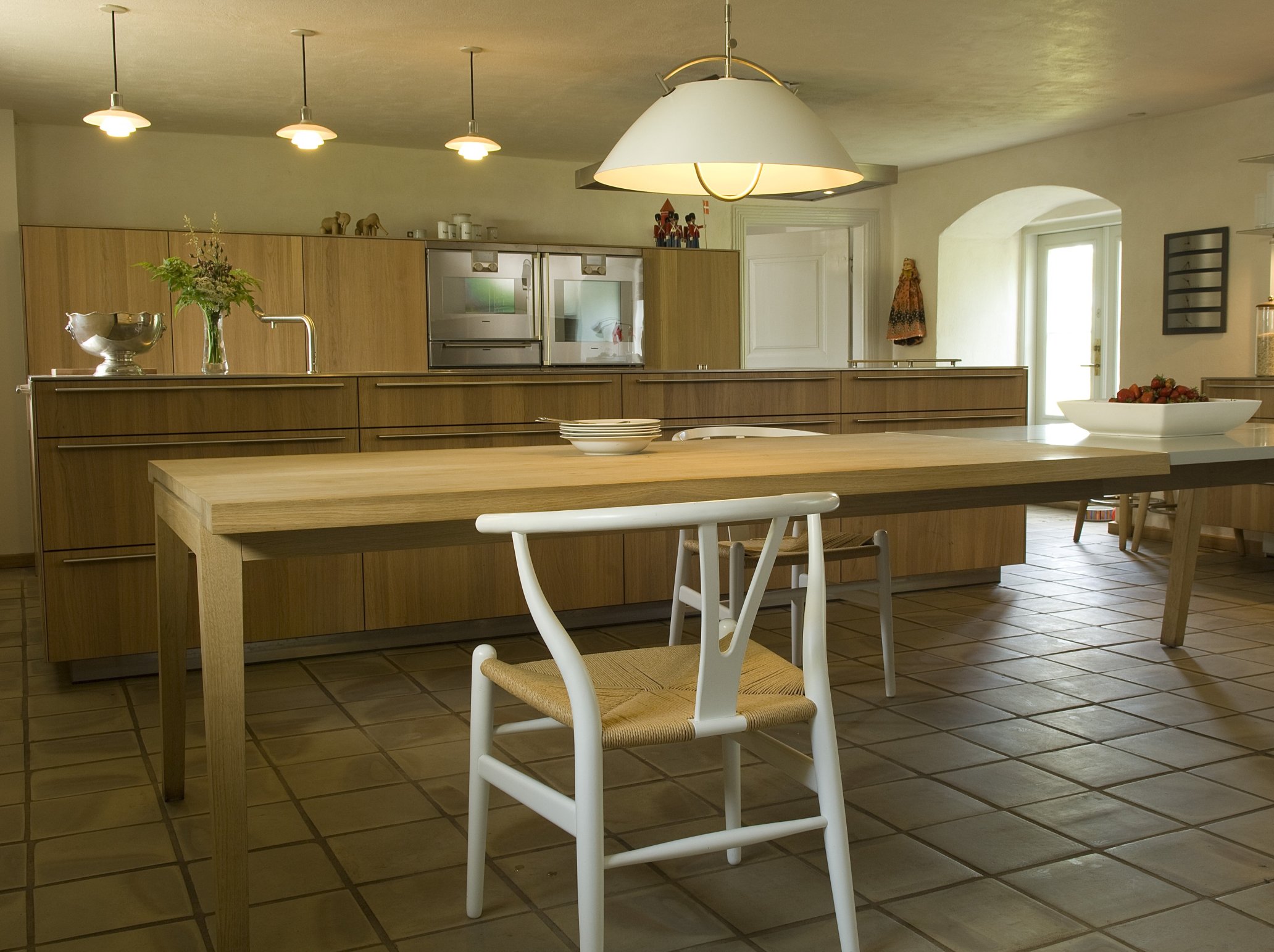 Light wall and floor colours, such as oak wood floors with a bright, natural tint, as well as whitened floorboards, provide a fresh, bright sense of space in the kitchen and in the rest of the living area. Large, open, and barrier-free rooms, as found in nature, are popular and complete the Scandinavian decor style.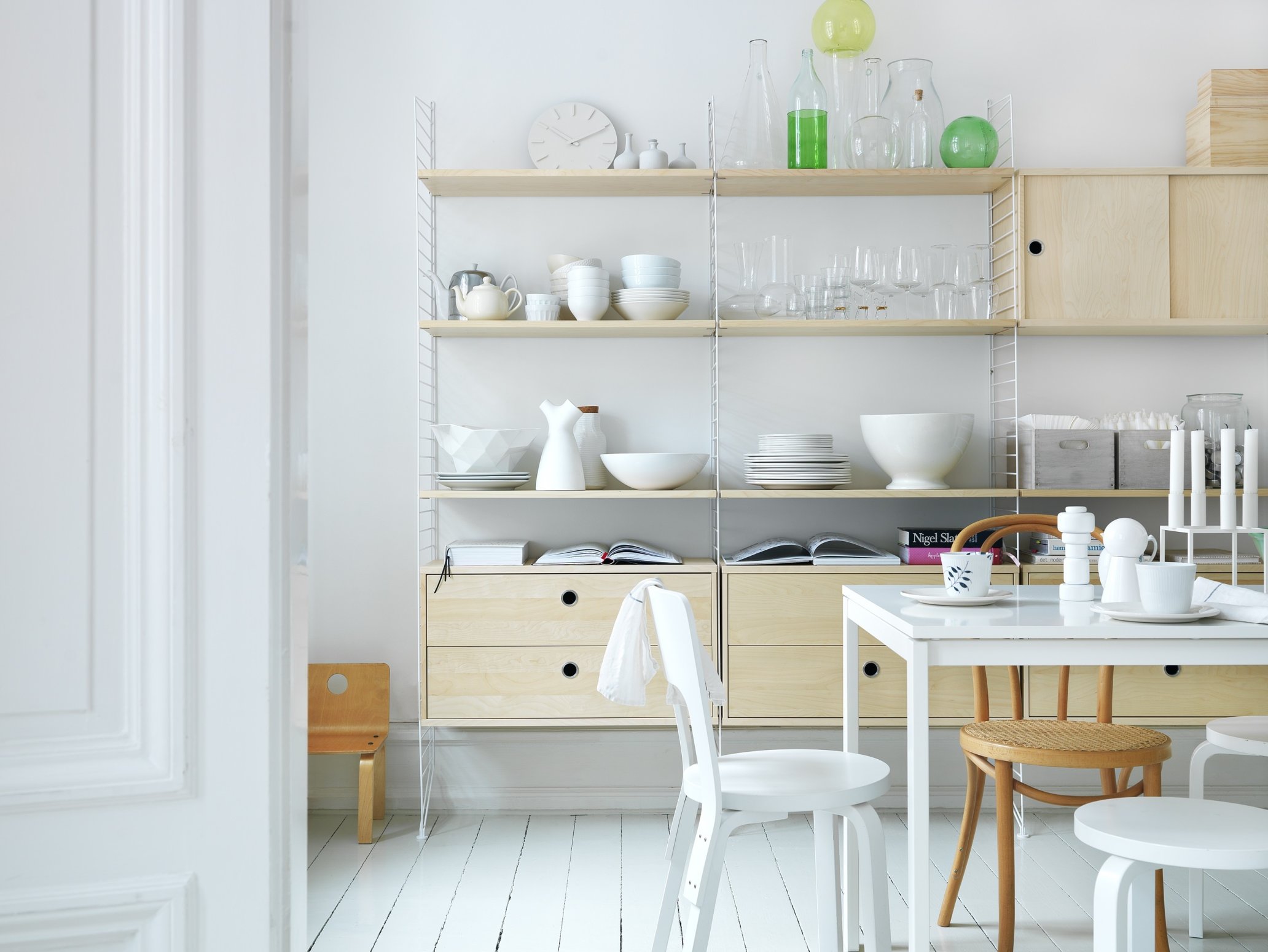 The long, dark winters as well as the fact that most Scandinavians spend an above-average amount of time in warm, closed rooms, have also made them experts in lighting. In order to stage the restrained décor in the dark winter months, well considered lighting concepts are a necessity. And in which context pendant lights such as Poul Henningsens PH lamps from Louis Poulsen are always a winner, creating as they do warm points of light at eye level, which help to make a room cosy and intimate. A single lamp suspended above the dining table bathes the area in warm light, while large rooms with open floor plans can be divided through light into zones, which is both functional and comfortable at the same time. Classics such as Øiving Slaatto's Patera or Christian Dell's Kaiser Idell 6631-P, but also the contemporary Mega Bulb from Sofie Refer for &tradition bring Scandinavian lighting perfection to any room - no matter where in the world you call home!