3% advance payment discount*:

1.269,73 €

(Save

39,27 €

)
Produced by Knoll International the MR Chair is one of the early designs of Mies van der Rohe and one in which he integrates his understanding of materials with his aesthetic ideas to create a classic of modernist design. The large arc of the frame and the freely tensed leather upholstery give the object its timelessly elegant character and, juts as importantly, allow for a high-degree of sitting comfort.
Product type
Cantilever chair
Dimensions
Height: 79,5 cm
Width: 46,5 cm
Depth: 71 cm
Seat height: 40 cm
Colours
Cowhide leather




Material
Frame: Steel tubing
Covers: Cowhide belting leather
Variants
Available in various colours
Function & properties
The free-swinging frame and the free tight leather upholstery allow for pleasant suspension and a high level of sitting comfort
Care
Leather furniture should not be exposed to direct sunlight and a minimum distance of 30 cm should be maintained between object and heat sources to avoid the leather drying out and hardening. To maintain leather as soft and supple, and to maintain the natural protective film against water and grease, we recommend that once or twice a year all leather furniture be treated with a mild cleaner. Superficial dirt can be removed with a damp cloth, taking care not to wet the leather or exert selective pressure. Vigorous rubbing should also be avoided. For cleaning special leather cleaner in foam or liquid form is recommended. Small smudges or pencil stains are best removed with a colourless eraser, liquid spills should be immediately dabbed with a cloth and if necessary wiped with a little clean water. Aggressive processes such stain removers, turpentine, shoe polish, etc. should never be used to treat leather.
Certificates
The "Knoll Studio" logo and the signature of Mies van der Rohe are stamped into the chair frame.
Sustainability
GREENGUARD Indoor Air Quality Certified® (Products with low emission)
Warranty
24 months
Looking for new materials for functional furniture many architects turned in the 1920s to tubular steel, including Mies van der Rohe, designer of the MR chair for Knoll. As vice president of the Deutscher Werkbund Mies van der Rohe was responsible for the realization of the Weissenhof Estate in Stuttgart, an exhibition of the architect and designer staged in 1927. In context of the exhibition Mart Stam produced designs for the first cantilever chairs; and a short time later, Mies van der Rohe presented his first free-floating designs made of steel tube at the Weissenhof Estate. The construction principle employed in the MR cantilever chair ensures a high level of comfort, a comfort previously only known in upholstered chairs and armchairs else, albeit associated with a new, delicate lightness. With their clarity and minimalism yet high level of practical functionality, cantilever chairs were predestined for the interior of the new buildings being designed in the inter-war years and have gone on to secure their place in the history of furniture design. Suitable for use in private, public and commercial spaces the Mies van der Rohe MR chair remains one of the most endearing examples of this revolutionary seating concept and today Knoll International manufactures the steel tube design classic in a range of cow hide leathers.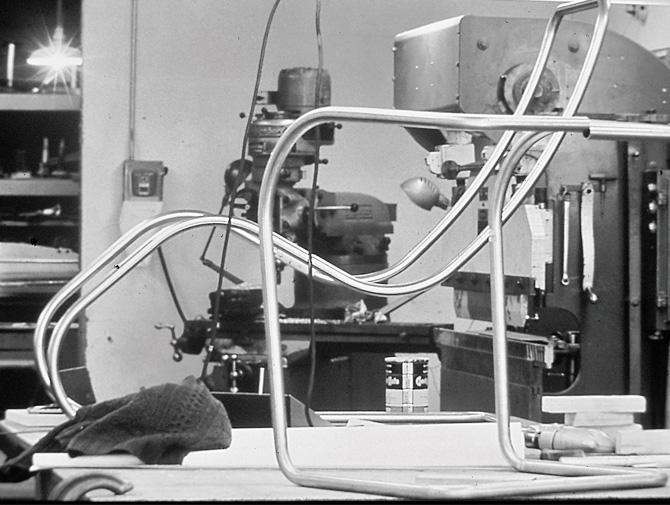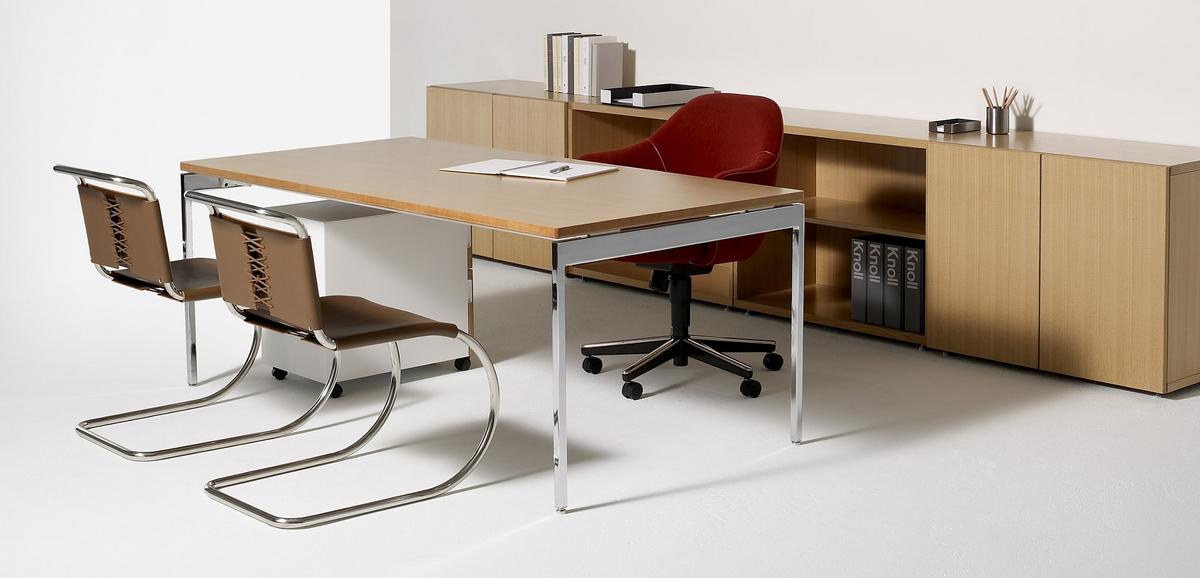 You may also like these articles