Hay
About A Chair AAC 12, Teal green 2.0, Black lacquered oak
by Hee Welling & HAY
— from 231,00 €
3 % advance payment discount*:

280,33 €

(Save

8,67 €

)
The chair About A Chair AAC12 by Hee Welling & HAY for HAY is very much in keeping with the typical Scandinavian design one expects from the Danish manufacturer HAY. Through new proportions and pleasant contemporary colours the all-purpose chair presents confident and welcoming character in dining and living area as well as in modern cafes and public spaces.
Product type
Multi-purpose chair
Dimensions
Height: 78,5 cm
Width: 51 cm
Depth: 50,5 cm
Seat height: 46 cm
Colours
Seat



Base with water-based lacquer



Base soaped




Material
Shell: polypropylene, 100% recycled material
Frame: oak, clear lacquered, black stained, soaped or with water-based varnish

The manufacturer Hay is switching its production to water-based lacquer in 2021. You can find more information about this here. The previous versions of the base "clear lacquered oak" and "black stained oak" are still available to order in corresponding seat shell colors while stocks last.
Delivery includes
With plastic glides
Care
Please click on the picture for detailed information (ca. 0,1 MB).

Sustainability
The Danish manufacturer approaches the issue of sustainability with respect, focusing on durable materials and social responsibility that preserve environmentally friendly production and a healthy working environment. With a view to future generations, FSC-certified woods are processed, which are durable and come from traceable and sustainable cultivation. Since 2021 Hay uses a water-based varnish without environmentally harmful substances for many wooden furniture.
Warranty
24 months
Accessories
About A Chair Seat Pad
Product family
About A Chair Collection


Product presentation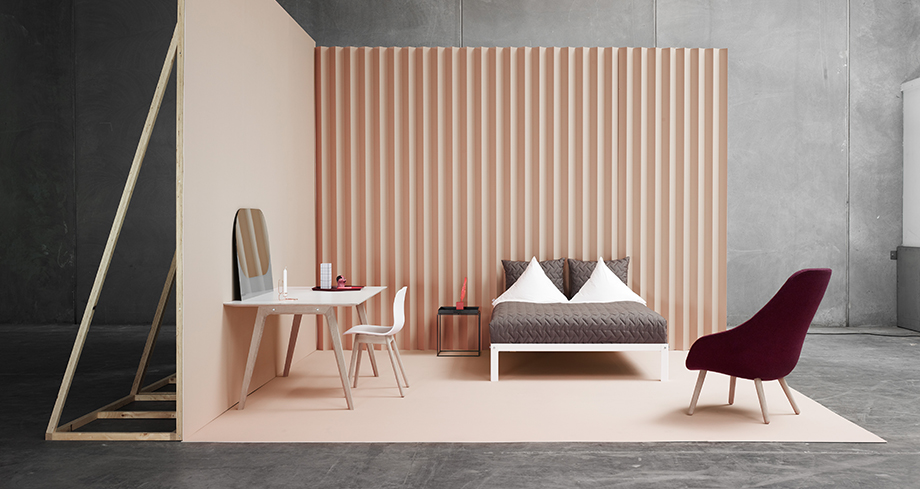 The chair About A Chair AAC 12 was designed by Hee Welling & Hay for Copenhagen based manufacturer Hay. Hee Welling was born in 1974 and has cooperated with Hay for several years and has been responsible for numerous successful designs. The multi-purpose chair convinces through its polypropylene seat, and for all through the seat's inviting shape and the visual harmony that exists between plastic shell and wooden frame. With its rather low back the About A Chair by Hay AAC 12 breaks with the conventional proportions of a chair, and thus makes this most comfortable of objects in addition a visual highlight in any space. Available in a range of contemporary colours the Hay chair creates a cosy atmosphere and particularly impresses in dining or living area, but also for the seating of stylish cafes or shops.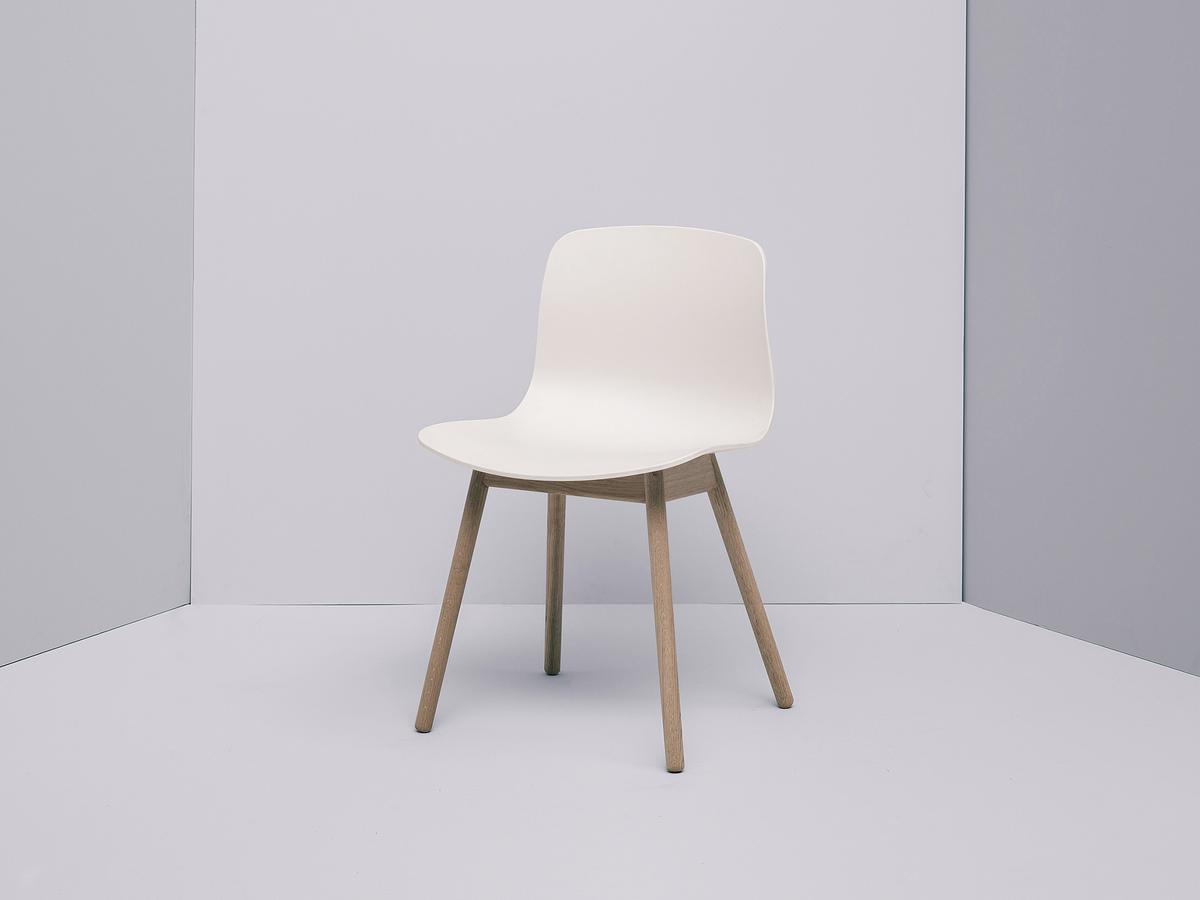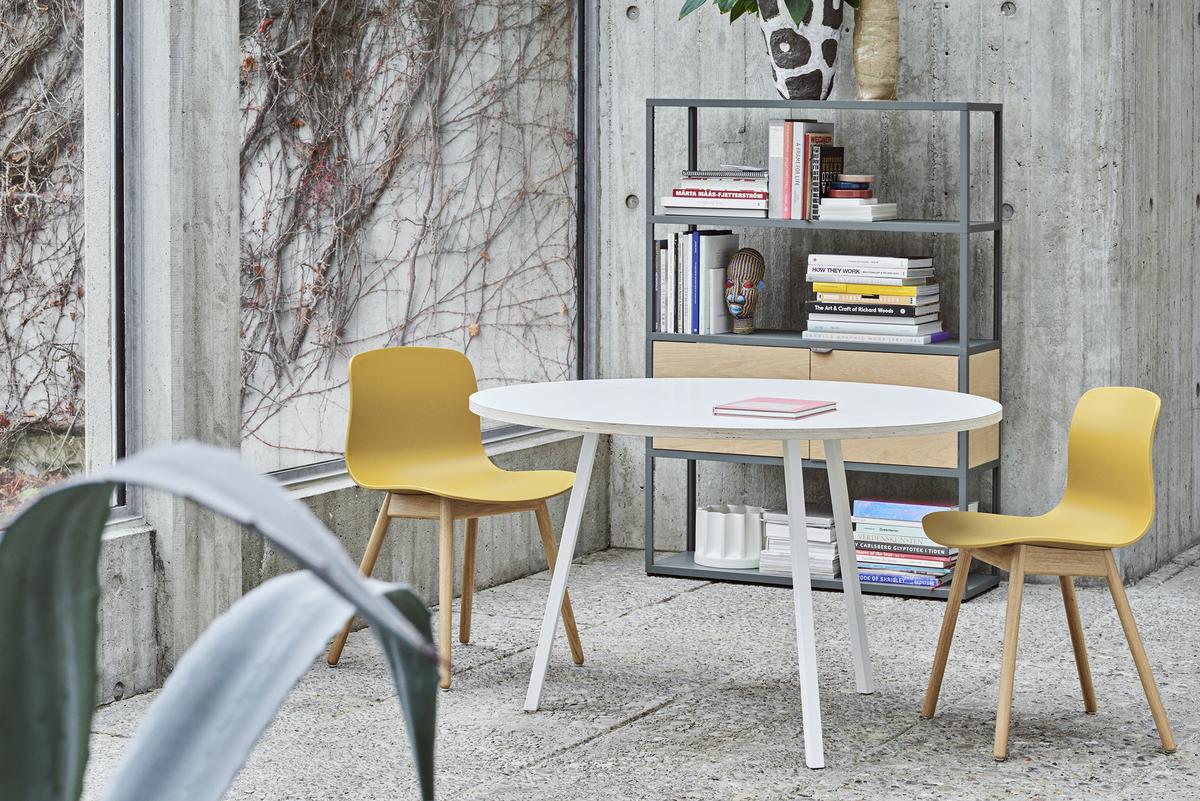 You may also like these articles