Bauhaus Dessau was officially opened on December 4th 1926, and by way of celebrating the institution's 90th anniversary on December 4th 2016 the foundation stone will be laid for the new Bauhaus Museum Dessau; an act which comes just one month after the foundation stone was laid for the new Bauhaus Museum Weimar. Both museums being built in preparation for the coming centenary of Bauhaus's 1919 inauguration.
An apposite moment we thought to reflect on how Bauhaus was received, or at least how it was received in the early years, in its new, old, East German home1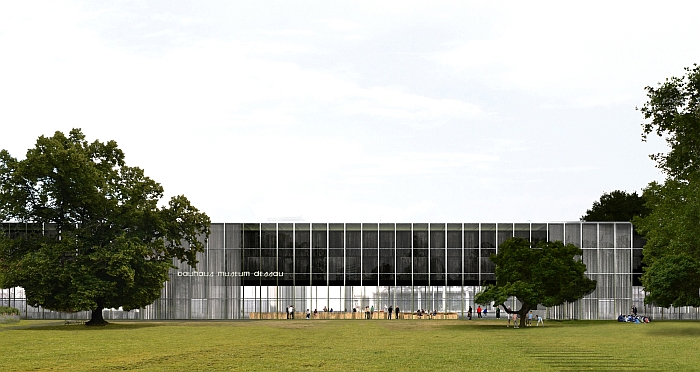 Tagged with: Bauhaus, DDR, Dessau, East Germany, Formalism Debate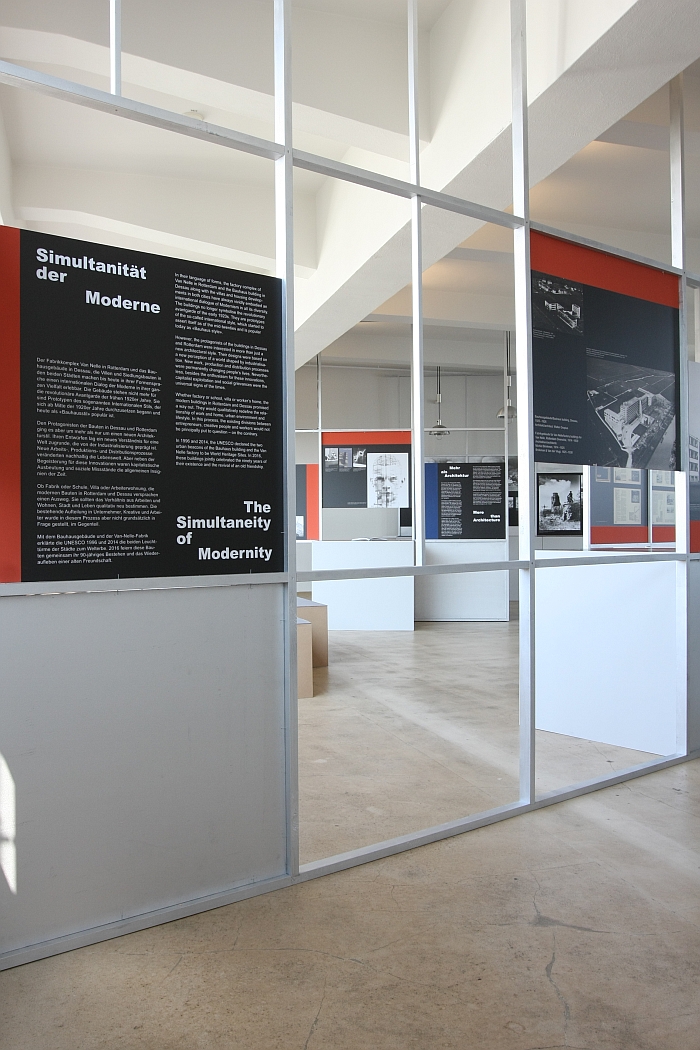 Dessau and Rotterdam may appear unlikely brothers in arms; however, an exploration of the towns' architectural connections helps explain International
Tagged with: Bauhaus, Dessau, Rotterdam, Stiftung Bauhaus Dessau, Van Nelle, Walter Gropius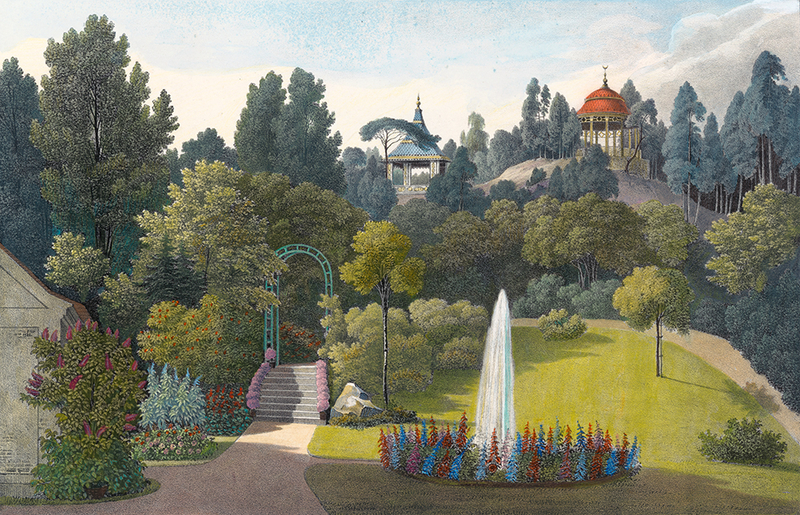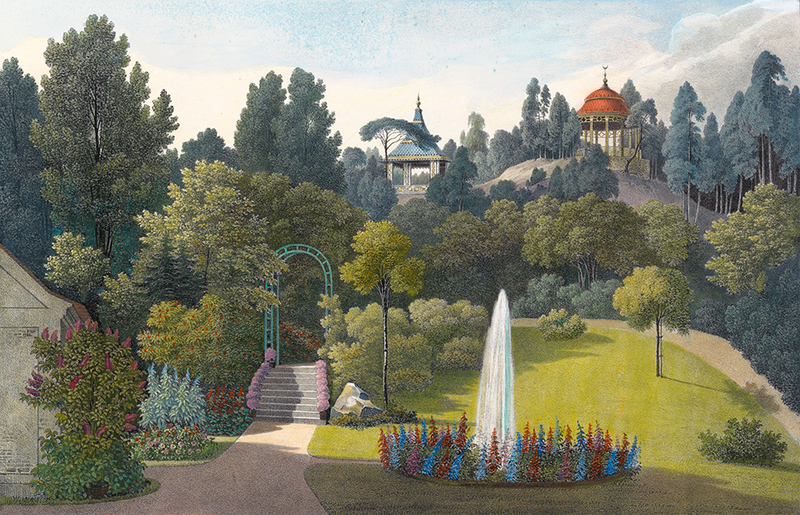 Whereas April showers tend to make you wet, grumpy and late, May showers are much more agreeable – or more
Tagged with: Bauhaus, Bonn, Dessau, Harry Bertoia, London, New York, Olivetti, Paris, Parkomania, Pierre Paulin, Stiftung Bauhaus Dessau

The biggest, and certainly highest budget, new architecture and design exhibition open in May 2015 is without question the World
Tagged with: Bauhaus, De Invasie, Dessau, Gent, Hannes Meyer, Hornu, Jasper Morrison, Lausanne, Maastricht, mudac, Stiftung Bauhaus Dessau
Cold as February 2014 unquestionably was, we managed to warm ourselves with exhibitions looking at the 1920s medial representation of
Tagged with: Bauhaus, Berlin, Birgit Severin, chemnitz, Dessau, Marianne Brandt, USM Haller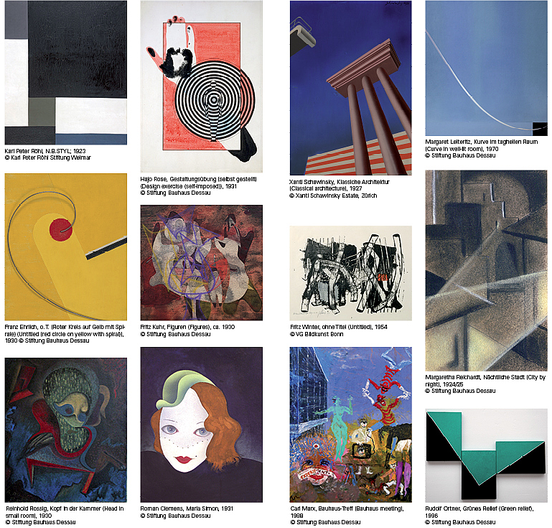 Although it is probably fair to say that today Bauhaus is best remembered for its architects and designers, art played
Tagged with: Bauhaus, Bauhaus. The Art of the Students., Dessau, Stiftung Bauhaus Dessau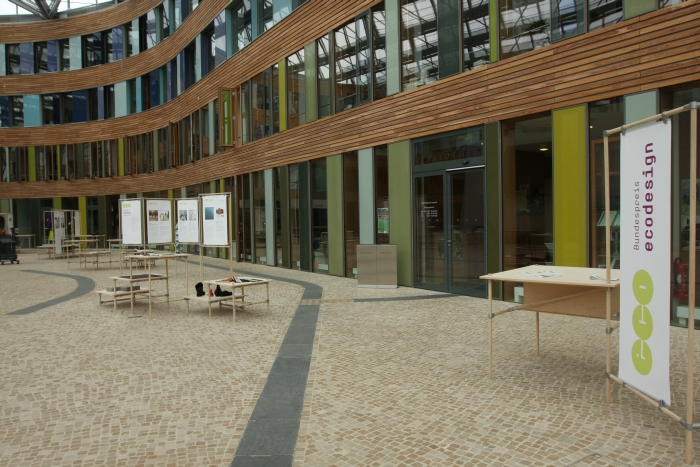 Back in November the winners of the 2013 German Federal Ecodesign Award – the Bundespreis Ecodesign – were announced at
Tagged with: Bundespreis Ecodesign, Dessau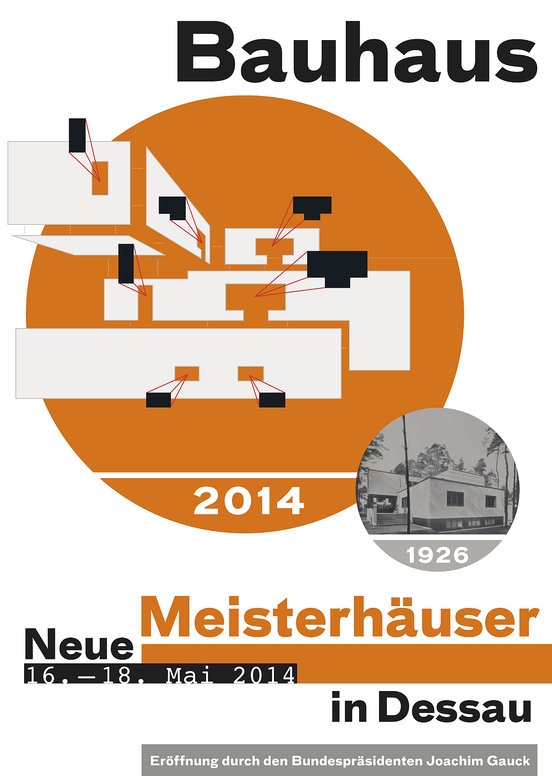 Anyone who has ever had the pleasure of strolling with us through Potsdam will know our feelings on recreating exact
Tagged with: Bauhaus, Dessau, László Moholy-Nag, Walter Gropius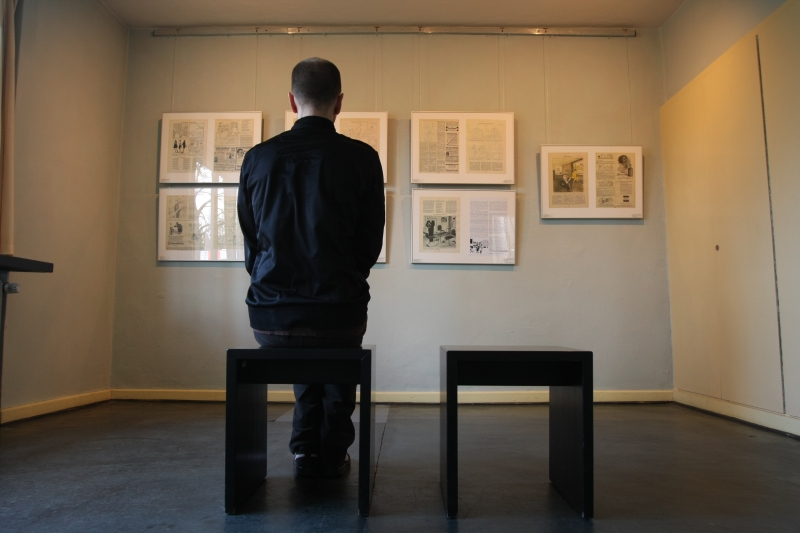 The much discussed experiment Bauhaus reaches its first conclusion with the opening of its own institute in Dessau on December
Tagged with: Bauhaus, bewundert, Dessau, gehasst - Das Bauhaus Dessau im Medienecho der 1920er Jahre, verspottet
March 2013 was a month of travelling: Stuttgart, Chemnitz, Weimar, Dessau….. its amazing we found time to actually write anything…….
Tagged with: Bauhaus, Charles and Ray Eames, chemnitz, Dessau, Eames Elephant, Henry van de Velde, Klassik Stiftung Weimar, Porcshe, Stuttgart, Weimar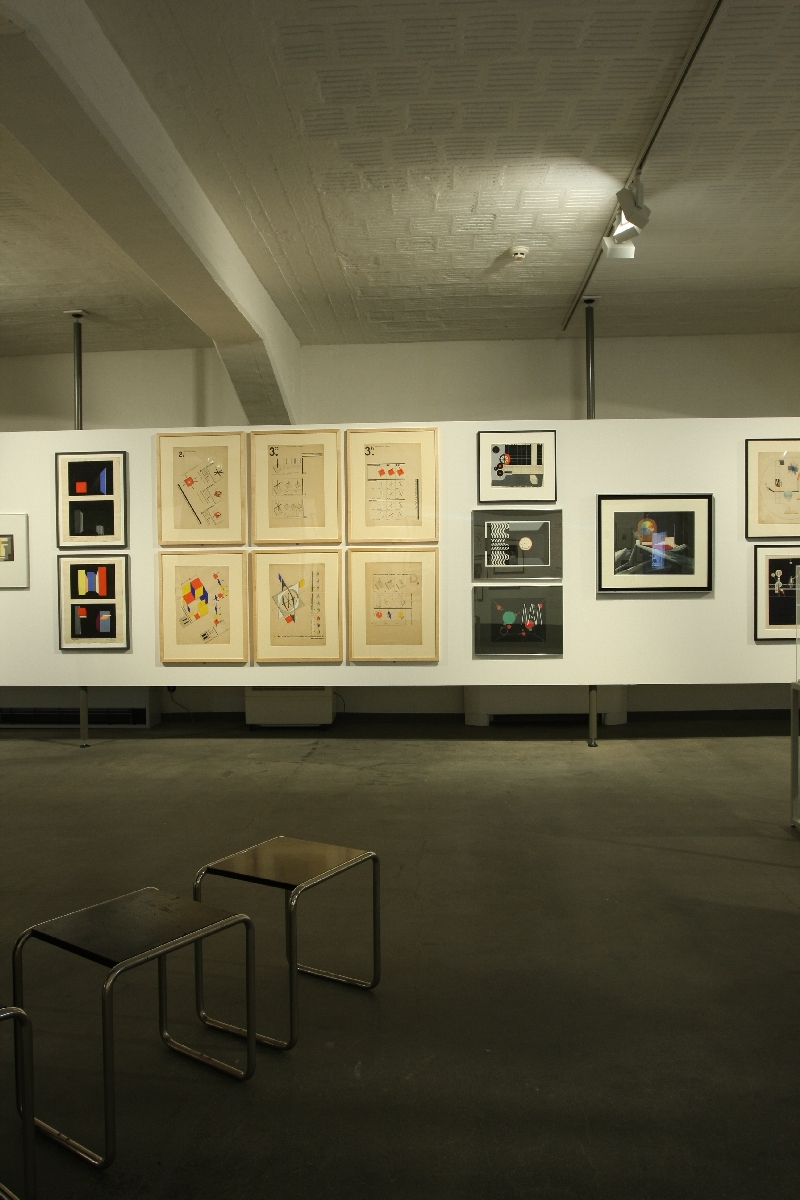 While we can't be certain that the artist, designer and choreographer Oskar Schlemmer would have completely agreed with the claim
Tagged with: Bauhaus, Dessau, Mensch Raum Maschine, Oskar Schlemmer, Stiftung Bauhaus Dessau, Walter Gropius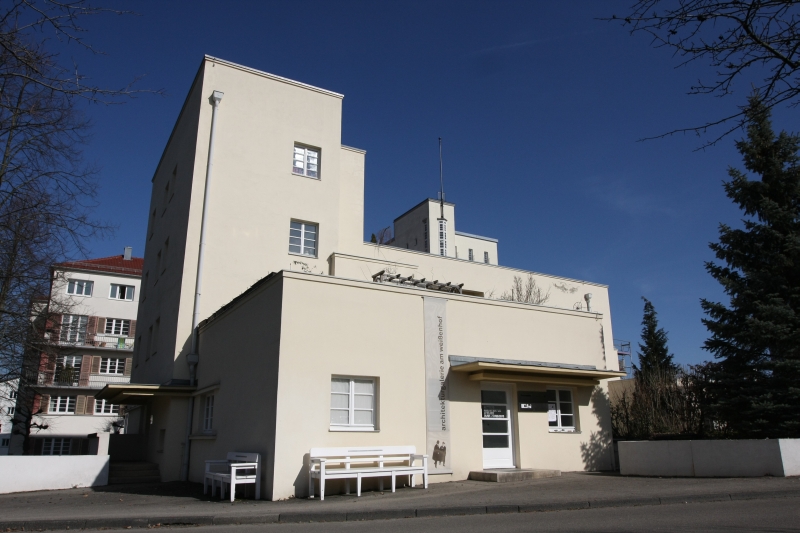 It being that time of year when the only exhibition most of us are interested is the one displaying "presents
Tagged with: Akademie der Bildenden Künste Stuttgart, Bauhaus, Dessau, Iwan Baan, Stuttgart

In 2019 the Staatlichen Bauhaus Weimar celebrates the 100th anniversary of its founding. And so, in effect, we can all
Tagged with: Bauhaus, Berlin, Dessau, Triennale der Moderne, Weimar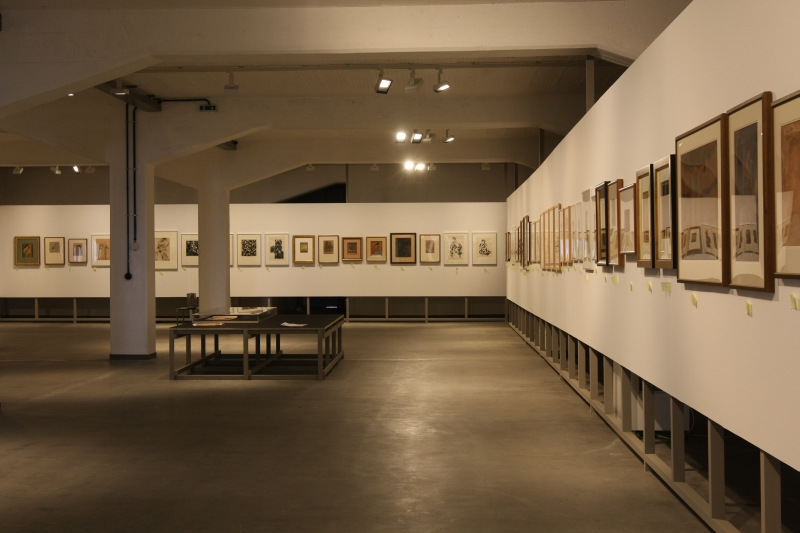 Following on from the 2011 exhibition "Kibbutz and Bauhaus", the Stiftung Bauhaus Dessau is currently presenting a further exhibition devoted