Kartell
Felt Coasters for Componibili
3 % advance payment discount*:

24,25 €

(Save

0,75 €

)
The Componibili felt pad, which is produced by Hey Sign, is the perfect complement to the popular Componibili collection by Anna Castelli Ferrieri. The colourful felt pads give your Componibili a warm, homely character and add aesthetic value to your furniture. In addition, they help avoid unwanted scratches.
Product type
Felt pad
Dimensions
Diameter 30 cm (suitable for Componibili round 2 compartment or Componibili round 3 compartment)

Diameter 40 cm (suitable for Componibili round large compartment or Componibili round small compartment with closure top)

36 x 36 cm (suitable for Small Square Componibili Element|article:KT 070 000] or Large Square Componibili Element with Closure Top

Material thickness: ca. 0,4 cm
Material
100% felt
Variants
Round version available individually in 2 sizes or as set of 3 for Componibili 2 compartments or as a set of 4 for Componibili 3 compartments
Square version available individually in 1 size
Colours



Function & properties
Supplement for Componibili
Delivery includes
1 piece or set of 3 or set of 4
Care
If necessary wipe with a damp cloth and a mild detergent.
Sustainability
UNI EN ISO 14001

"Kartell loves the planet": Kartell is committed to following a specially developed sustainability code to achieve 11 of the 17 development goals defined by the United Nations for a better future. The use of sustainable materials is already standard in the production of Kartell products. During production, the manufacturer pays equal attention to reducing the environmental impact as well as to long-lasting quality and aesthetics.
Warranty
24 months
Produktfamilie
Componibili Collection


Product presentation
The Kartell Componibili felt pad is the perfect complement to the famous Componibili collection, a series of design classics created by Anna Castelli Ferrieri for Kartell, an Italian manufacturer with nearly forty years of tradition. Established by the chemist Giulio Castell in the mid 1940s, Kartell initially focussed on the production of industrial and scientific objects before slowly adding ever more household and furniture items to their portfolio. A leading role in this process was played by Giulio Castell's wife Anna Castelli Ferrieri. Following the completion of her architecture studies at the Politecnico di Milano Anna Ferrieri established her own architecture practice in 1946, and in 1949 was appointed chief designer at Kartell. The colourful felt pads are the perfect complement to the furniture, not only aesthetically but also in terms of protecting it from scratches. The roomy Componibili units can be used in all rooms of a house; be that as an organizational aid in the office, discrete yet practical storage in the bathroom, as a side table with storage possibility in the living room or as a bedside table. The Componibili family have won several awards and are today represented in all prestigious museum collections including the Museum of Modern Art in New York and the Centre Pompidou in Paris.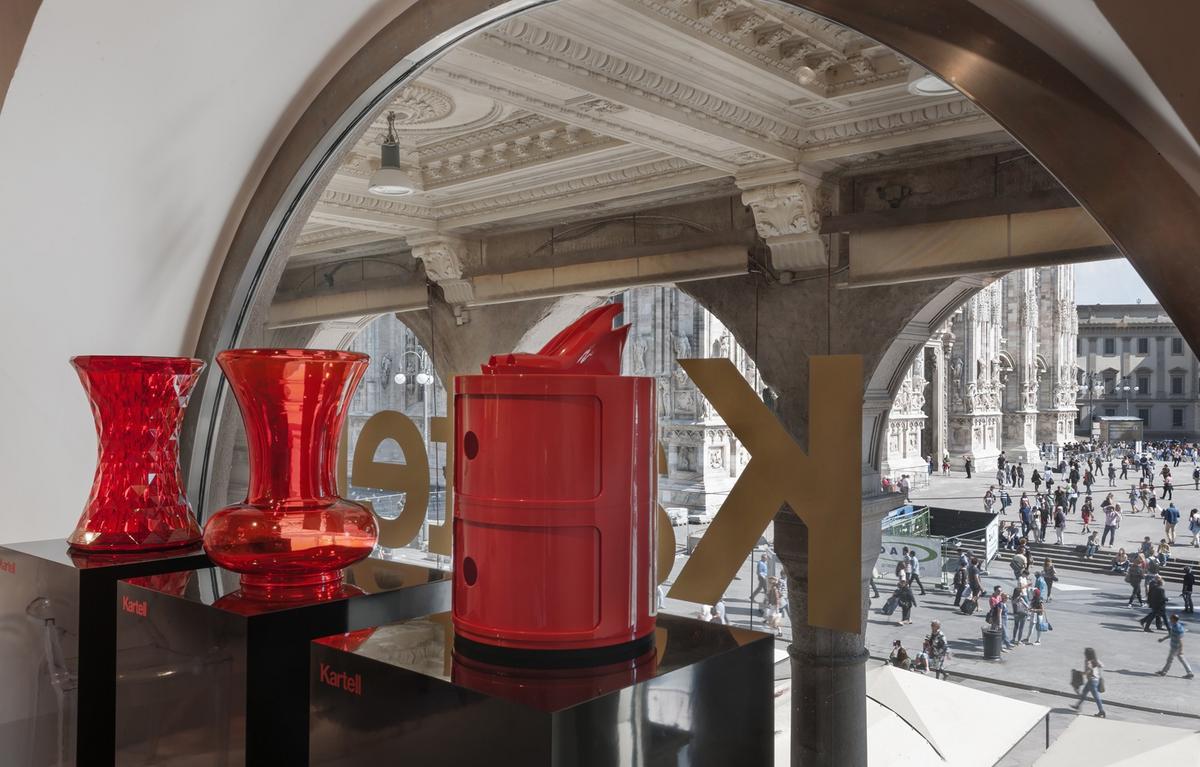 You may also like these articles