Vitra
ID Air
by Antonio Citterio, 2012
— from 633,00 €
3 % advance payment discount*:

680,94 €

(Save

21,06 €

)
The Vitra ID Air office swivel chair by Antonio Citterio, part of the ID chair concept launched in 2012, offers, thanks to its flexible, easy-care plastic back, a structure which gives the impression being filled with circulating air a high level of sitting comfort - in addition to all the ergonomics and functionality one expects from a modern office chair calls. The ID Air is optionally available with, or without, 2D or 3D armrests and in a range of frame colours and swivel base variants.
Product type
Office swivel chair
Dimensions


Dimensions in mm
Material
Perforated plastic black
Polyamide five foot base
Polyurethane foam upholstery
Plano seat covers, 100% polyester
Variants
Optionally available without armrests, with 2D armrests, or 3D armrests
Optionally available with soft castors for hard floors or hard castors for carpets
Five foot polyamide base in basic dark or polished die-cast aluminium
Colours
Plano



Frame/Backrest




Function & properties
Height adjustable
Maximum load: 150 kg
ID Chair Concept
Certificates
Certified according to EN 1335
Sustainability
Vitra conform to:
ISO 9001: 2008 (Quality management systems)
ISO 14001: 2004 (Environmental management systems)
Warranty
24 months
Product family
All ID Chairs


Product datasheet
Bitte klicken Sie auf das Bild, um detaillierte
Informationen zu erhalten (ca. 2,3 MB).

The Design
The Vitra ID Air office swivel chair is a member of the ID office chair collection developed by Antonio Citterio between 2010 and 2012. With the ID chair concept Citterio intended to respond to the changing demands of contemporary office work: intentions which manifest themselves not only in terms of functionality but also in terms of aesthetics and durability of each model. Thus, the Vitra ID chairs collection, which in addition to the ID Air also includes, for example, the ID Mesh features not only many different seat coverings, but, for example, in terms of armrests and ergonomic features offers innumerate variations. Thanks to its perforated plastic backrest cover the ID Air is easy to care for and and offers optimal ventilation - perfect for long days at a hot desk, and in addition is available with or without armrests and has a five foot base in either die-cast aluminium or black dyed polyamide.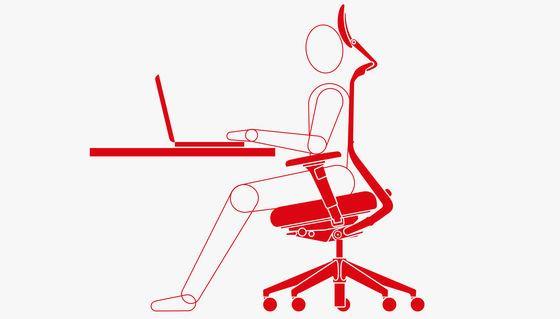 Designer
Since Antonio Citterio completed his architectural studies at the Milan Polytechnic, he has, and probably always will, worked as a designer, consultant, architect and lecturer. Born in 1950 Antonio Citterio has collaborated with numerous international furniture producers on interior and exterior projects. For Vitra Antonio Citterio has mainly made a name for himself with functional office chairs, however he has also brought further aspects of his oeuvre to bear on the Vitra programme, as perhaps best as evidenced by his Grand Repos Vitra lounge chair.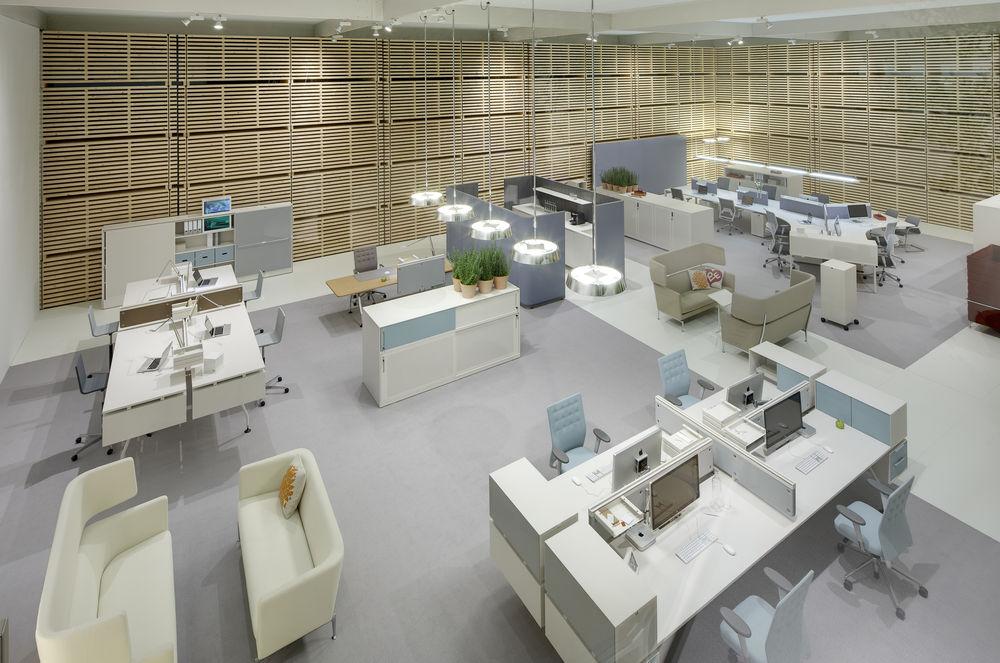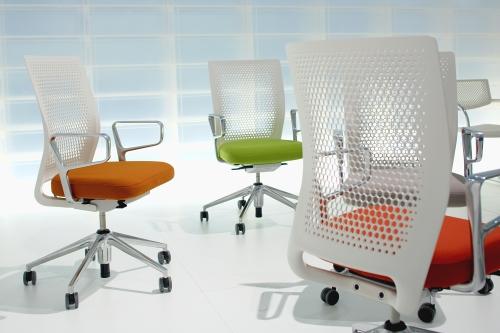 Production
The Swiss manufacturer Vitra produces the ID Air office chair with its practical plastic back via a patented process which results in the characteristic, and elaborately calculated, hole pattern. The backrest is characterized by flexibility, but also provides stability: thus freedom of movement is possible without sacrificing a healthy posture. The flexible backrest, the soft seat cushion and the virtual air circulation in the backrest provide exceptional sitting comfort. And since the material of the backrest is very easy to clean, choosing lighter, contemporary, colours is not a problem. The production of all ID Chairs is subject to the high quality and sustainability management standards, which Vitra apply to the production and distribution.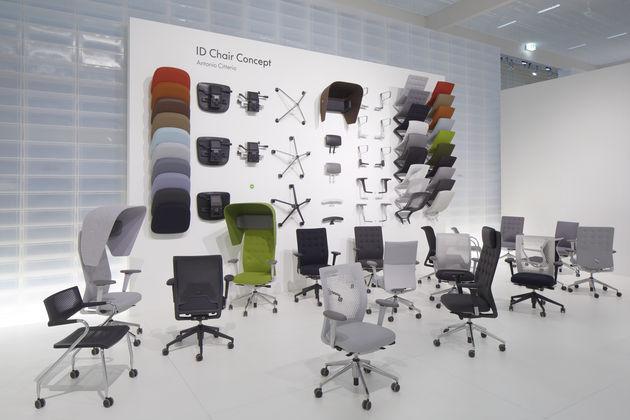 Manufacturer
The ID office chairs are manufactured by Vitra. Founded in the early 1950s by Erika and Willi Fehlbaum, Vitra was principally established for the European production of works by the American manufacturer Herman Miller; consequently Vitra's success is based to a great extent on design classics by the likes of Ray and Charles Eames, George Nelson and Eero Saarinen. In addition to such endearing home classics in the 1970s Vitra began with the production of office furniture - the Vitra ID Air office swivel chair continues this tradition of elegant workspace solutions.