3 % advance payment discount*:

596,55 €

(Save

18,45 €

)
The Håg office chair Capisco Puls 8010 by Peter Opsvik brings innovation, momentum and colour into the office. Its unconventional shape presents many ergonomic advantages and allows different seating positions. Visually, the Håg Capisco Puls 8010 is somewhat slimmer than the Capisco 8106.
Product type
Office swivel chair
Dimensions


Dimensions in mm
Weight
11,1 kg
Colours
Seat and back



Covers



Base




Material
Backrest and seat: plastic
Cover: Xtreme (100% recycled polyester)
Base: lacquered aluminium
Variants
Many more colours and variants available on request
Function & properties
InBalance® mechanics (free-motion movement forwards and backwards)
Integrated armrests
200 mm gas spring
Height adjustable
Seat depth adjustment
Lockable castors
Soft castors for hard floors (other castors available on request)
Product presentation
Assembly
The chair is supplied in two parts; assembly instructions included

Please click on picture for detailed information (ca. 1,2 MB).

Care
To clean a soft, damp cloth and a mild, neutral detergent is recommended.

The manufacturer recommends a weekly vacuum with a clean soft brush and an occasional cleaning with a warm, damp cloth or sponge. Do not remove plastic covers or try to open the seat mechanism
Certificates & Sustainability
Greenguard-Certificate
Office swivel chair conforming to EN 1335
Håg conform to
ISO 90001: 2008 (Quality management systems)
ISO 14001: 2004 (Environmental management systems)

Xtreme abrasion resistance: 100,000 Martindale
Oeko-Tex® Standard 100
Warranty
10 Years Warranty:
Håg grants a 10-year guarantee on material and fabrication defects of all Håg chairs from the date of manufacture of the chair. The guarantee applies to chairs with normal use of a maximum of 9 hours per day.
Produktfamilie
Capisco 8106
Datasheet
Please click on picture for detailed information (ca. 0,8 MB).

Flexible working
The Capisco Puls 8010 from Håg attracts attention due to its extraordinary appearance; however, also impresses on account of its inner values. Its unconventional shape allows for various seating options, be it the classic seating position, a higher intermediate level, which relieves the legs and back, or the option "back-to-front", i.e. with the backrest at the front, thus allowing the armrests to support the upper shoulders. Thanks to maximum flexibility, the Håg Capisco chair can be used in a wide variety of workspaces and is especially well suited for temporary ergonomic seating, such as short meetings, flexible workplaces in co-working spaces or areas where there is a lot of space: the key word here is "touchdown", a term for workplaces for freelancers and all those who are only temporarily present in the office or in their respective work environment. With the help of dynamic sitting and standing concepts, these employees can be integrated as quickly as possible into the workday, so that the communication with the permanently present staff is guaranteed and promoted.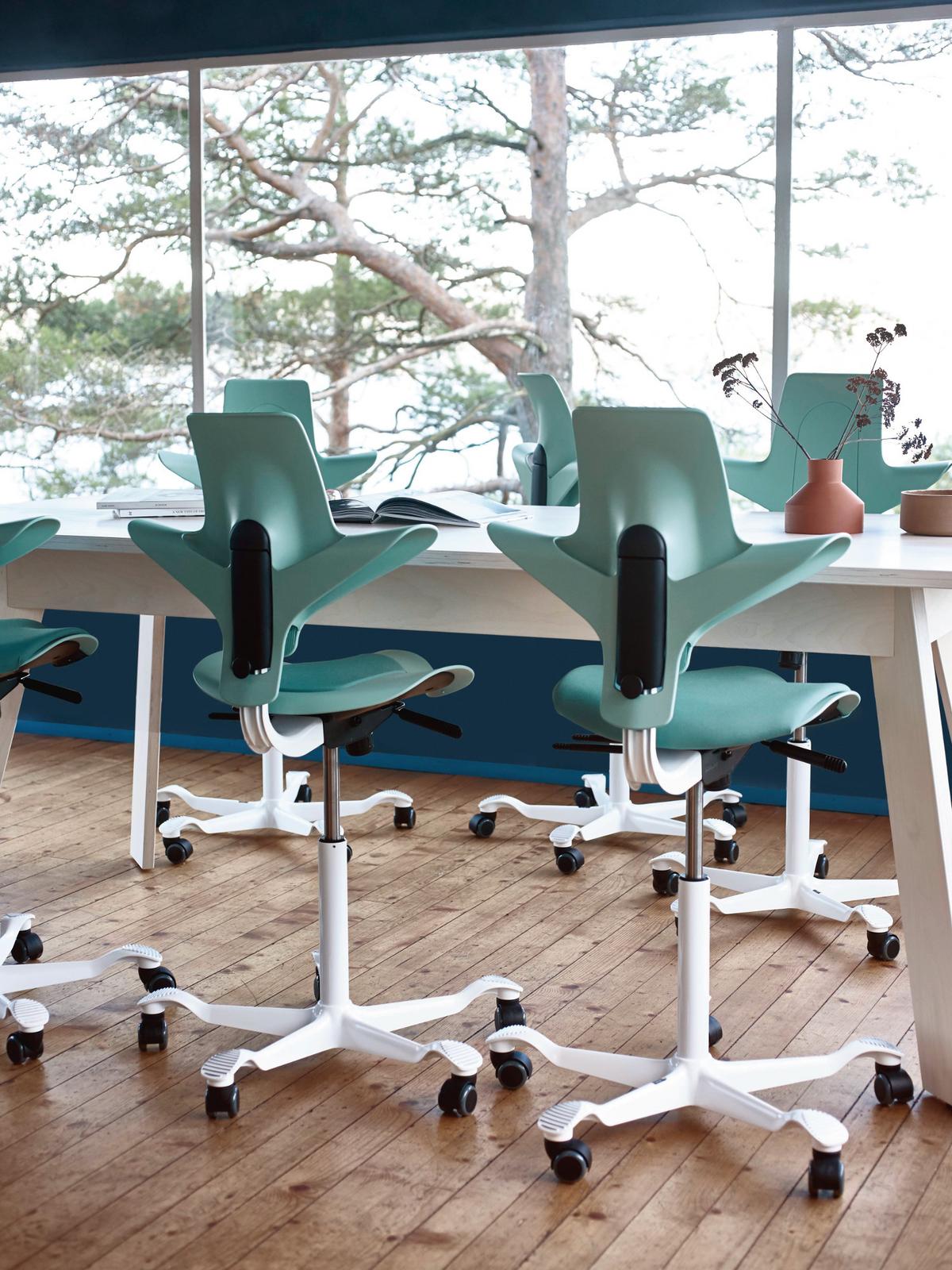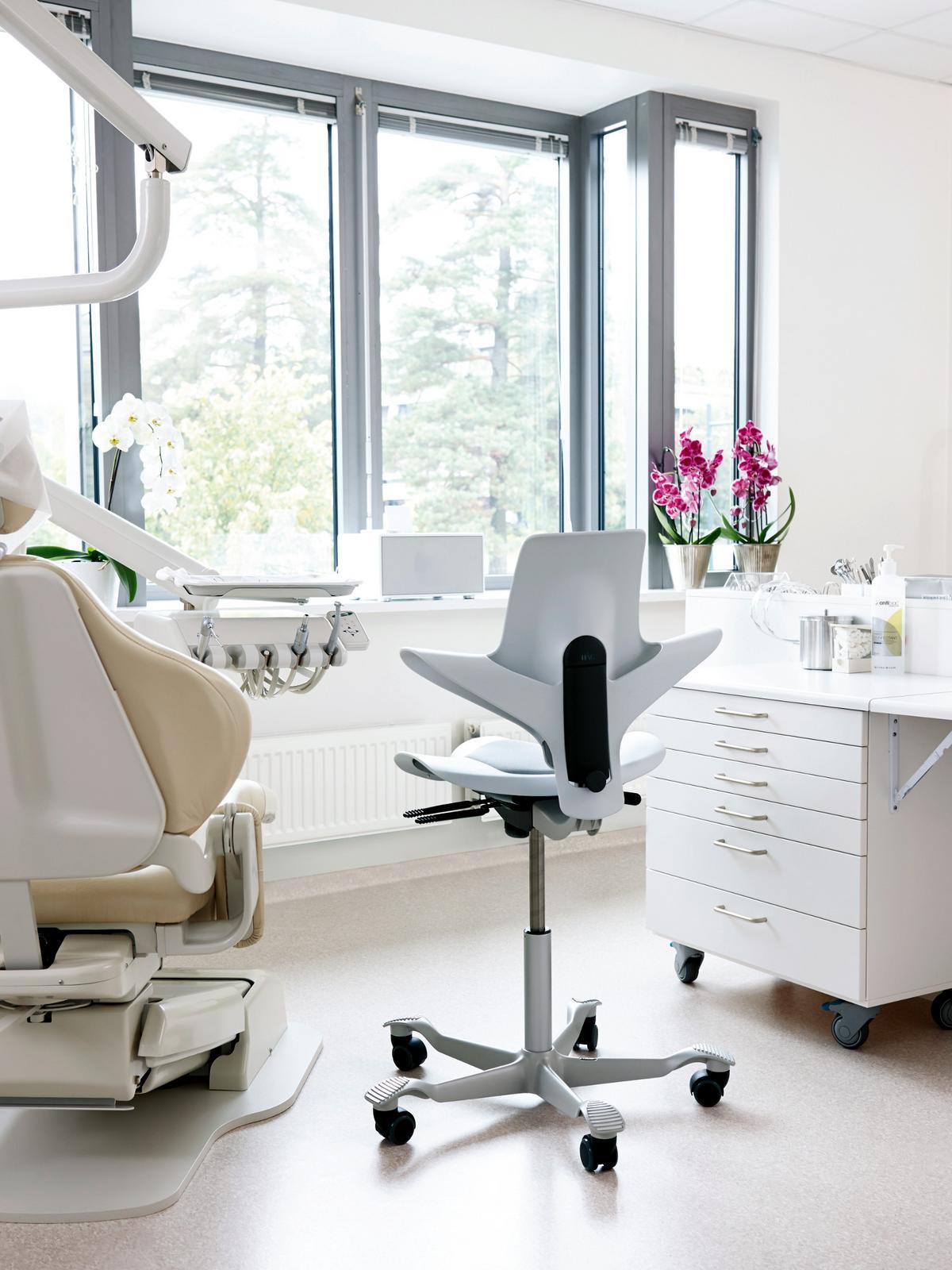 Versatile cross-industry solutions
Håg's Capisco chairs in upholstered or non-upholstered versions offer versatile solutions across a range of industries, while always taking into account ergonomic criteria. The modern Håg office chairs are therefore suitable for conventional office areas, modern co-working spaces and other concepts that meet the requirements of the modern office world and of more demanding employers and employees. Whether in open-plan offices, meeting areas or creative workplaces such as workshops and studios, the Capisco chair offers maximum freedom of movement with its futuristic design, motivating frequent changes of seating position, stimulating blood circulation, increasing concentration and productivity and general well-being increases. Thanks to its material properties - the Håg office swivel chair is made of easy-care polypropylene - and its advantageous construction, the Capisco 8010 can be easily cleaned and disinfected and is therefore also suitable for areas with very high hygienic requirements such as medical practices and laboratories, in which a high degree of stability and flexibility must be guaranteed.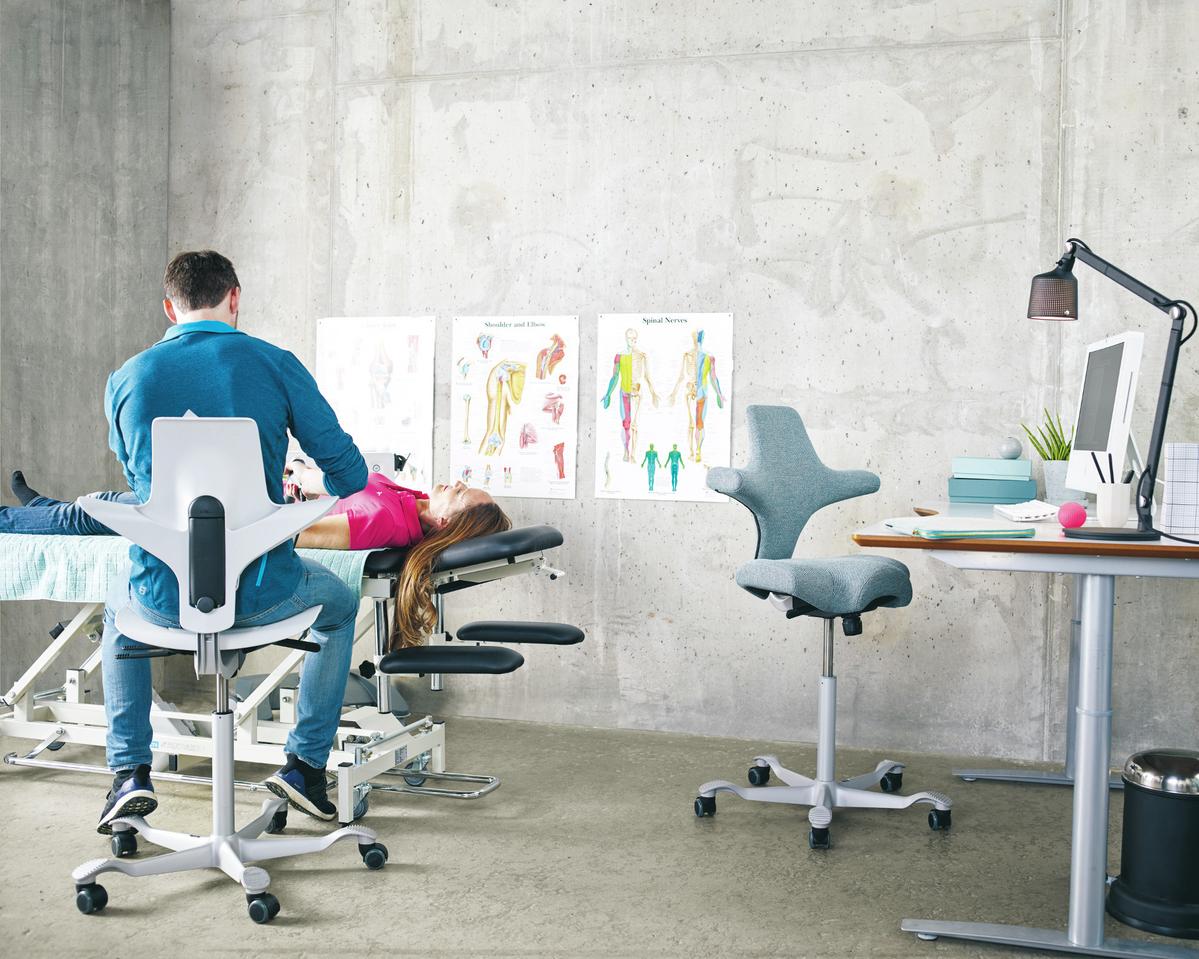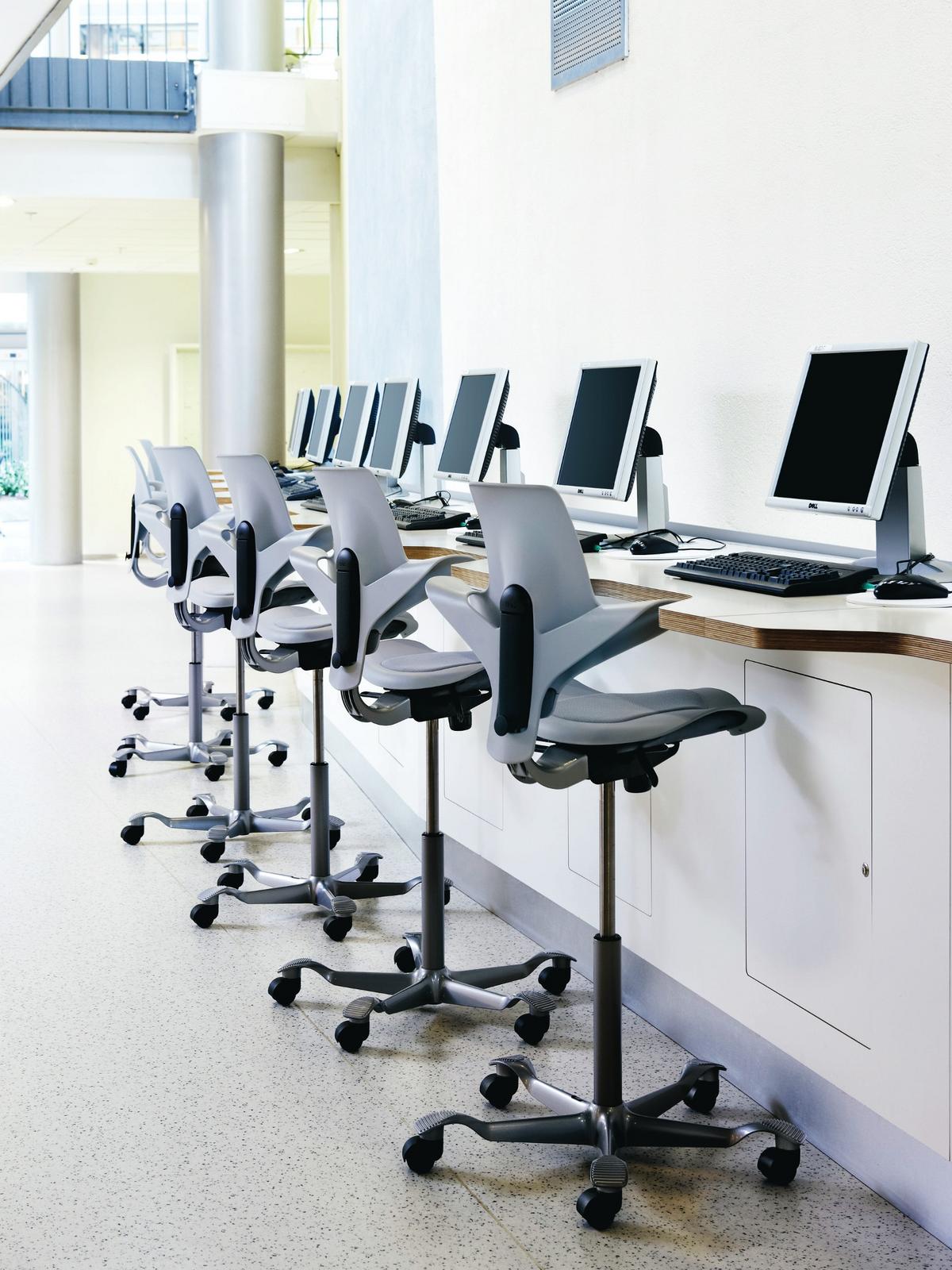 You may also like these articles