Hay
Tray Tables
by HAY, 2010
— from 150,00 €
3% advance payment discount*:

154,23 €

(Save

4,77 €

)
The Hay Tray Tables are small all-rounders which can take on a wide variety of functions be that as coffee table, bedside table or side table. Constructed from a thin steel wire rack in cubic form the Hay occasional table resembles a modern version of the classic Bauhaus tables. On account of their varying proportions the Hay Tray Tables can be combined to create unique landscapes.
Product type
Side table
Dimensions
H 30/34 x W 30 x D 30 cm
H 35/39 x W 60 x D 60 cm
H 40/44 x W 40 x D 40 cm
H 50/54 x W 40 x D 60 cm

(Dimensions without/with table top)
Colours






Material
Powder coated steel

Please note that the Chocolate and Deep blue versions are powder-coated in high gloss.
Variants
Available in a range of sizes
Function & Properties
Can be combined with each other in any way
Delivery includes
1 table
Care
Wiping with a damp cloth and a mild detergent is recommended
Warranty
24 months
Product datasheet
Please click on picture for detailed information (ca. 3,4 MB).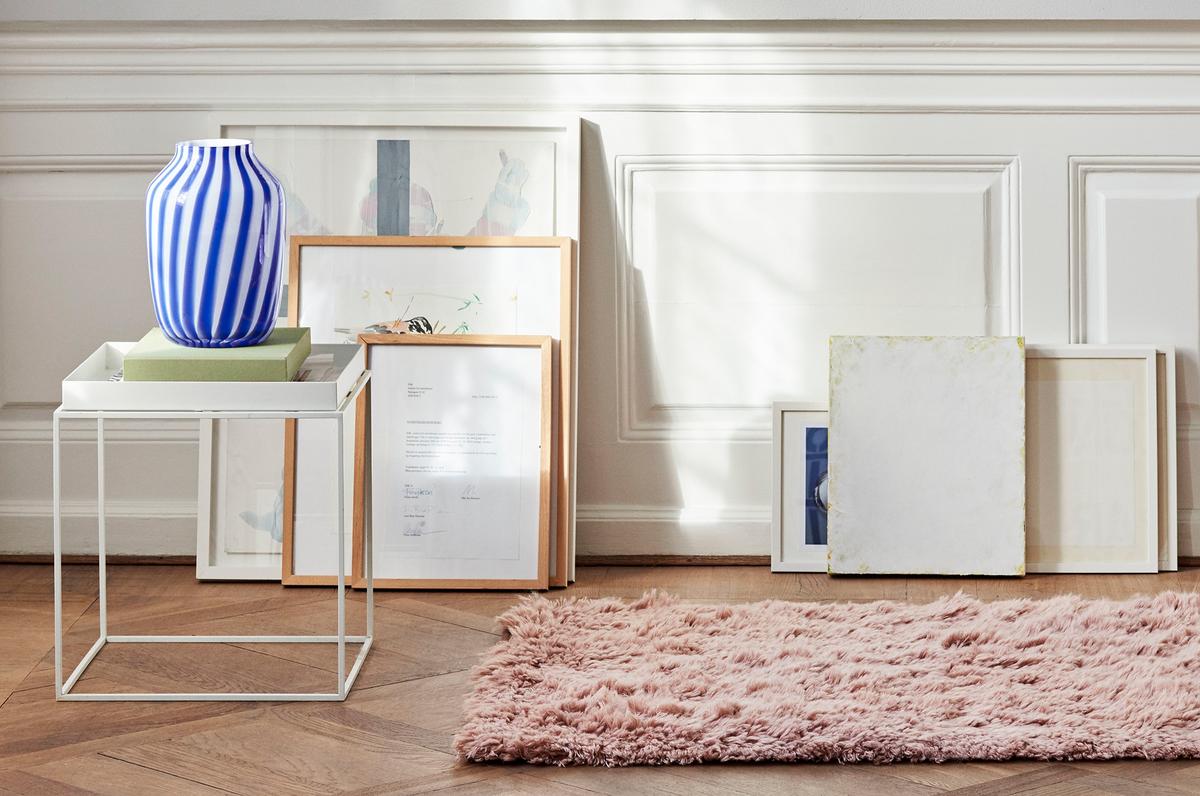 With the Tray Tables the Danish manufacturer HAY has realised a popular side table family which can also be used as night tables or coffee tables. Thanks to their minimalist, timeless design the filigree cubic frames are very reminiscent of the clean lines propagated by Bauhaus. Crafted from powder-coated steel the Hay Tray Tables are available in a range of sizes and can be effortlessly combined to create stylish interior landscapes. With their slender, in their construction clear lines and easy functionality the Hay side tables are just the right solution for lovers of graphic shapes and minimalist design. The Danish manufacturer Hay was established in 2002 with the aim of releasing reduced, Scandinavian, design at affordable prices.