Charles & Ray Eames spent many years experimenting with new processes for optimizing the way three-dimensionally moulded plywood fits the contours of the body. The result was the Plywood Group.
Low chair
Plywood in natural ash with brown/white calf skin or black ash with black/white calf hide.
Ash base
With glides for carpets
LCW= Lounge Chair Wood
Colours & Material Plywood Group LCW Calf`s Skin
Description
Dimensions Plywood Group LCW Calf`s Skin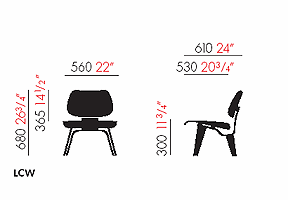 More about 'lcw' in our blog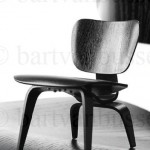 ... From experience we can confirm that photographing furniture is not the easiest job in the world. And getting a picture that captures the spirit and functionality of the object is a true art. And so we were all the more impressed when we stumbled across a...
'lcw'-posts
You may also like these articles: