Frank Gehry
| | |
| --- | --- |
| | Frank Gehry (* 1929 in Toronto/Canada ), earned a degree in architecture from the University of Southern California before studying urban planning at Harvard University's Graduate School of Design. In 1962 he founded the architectural firm Frank Gehry & Associates in Los Angeles. Among his most famous buildings are the Guggenheim Museum in Bilbao, the American centre in Paris and numerous projects of Walt Disney including the Walt Disney Concert Hall in Los Angeles. Frank Gehry also designed the Vitra Design Museum in Weil am Rhein, Germany. In addition to buildings devoid of straight edges, Frank Gehry also designed the cardboard furniture series Easy Edges , including the pieces Wiggle Side Chair and Block. Over the years Gehry has taught at several universities, including Harvard and Yale, where he served as Charlotte-Davenport-Professorship of Architecture (1982, 1985, 1987-89) and where he still teaches. Gehry has received numerous honorary doctorates from institutions including the University of Toronto, the University of Southern California, Yale University, Harvard University and the University of Edinburgh. |
More about 'Frank Gehry' in our blog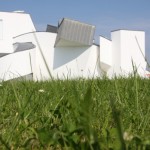 ...Skud på Stammen 2014 opens at Trapholt – Museum of Modern Art, Applied Art, Design and Architecture, Æblehaven 23, DK-6000 Kolding on Tuesday October 28th and runs until Sunday February 1st "Frank Gehry" at Le Centre Pompidou, Paris, France We're not going to claim to be the biggest fans of Canadian architect Frank O Gehry's buildings... Frank Gehry should obviously say no to such commissions...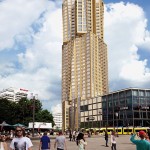 ...Published in his 2002 book Design and Crime (And Other Diatribes) "Master Builder" is as much a controlled criticism of the dangers of the lauded "star architect" as it is a critical overview of Frank Gehry's oeuvre... The building is, to paraphrase Foster, an "extravagant but also detached sign of "artistic expression"", an object that arises from a belief that the work of an architect such as Frank Gehry can "be dropped, indifferently, almost anywhere in LA, Bilbao, Seattle, Berlin, New York...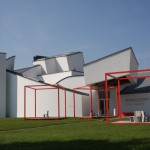 ...We must admit to finding it more than a little ironic that an exhibition on "Design and the Art of Reduction" should be taking place in a building designed by Frank Gehry, especially when Tadao Ando's Conference Pavilion is only some 10m away...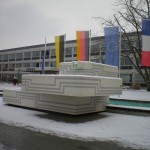 ...Shiro Kuramata did partake in the very first Vitra Editions, alongside the likes of Frank Gehry and Ron Arad...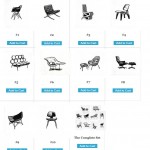 ...There are ten designs in total including such classics of 20th century designer furniture as the DAR by Charles and Ray Eames, Wiggle Chair by Frank Gehry or the Coconut Chair by George Nelson...
All '
Frank Gehry
' Posts