In addition to his classic table frame Egon Eiermann also designed a wide ranging series of chairs for the manufacturer Wilde + Spieth. The rattan armchair E 10 and the rattan stool E 14 were created in 1949, achieved great fame at the latest at the 1958 World's Fair and are distributed today by Richard Lampert. The armchairs and stools receive their stability solely from the braided structure of the bright natural rattan and prove that Eiermann is more than just his most famous piece of furniture, the Eiermann table frame. The rattan armchair can be chosen on request with or without cushions.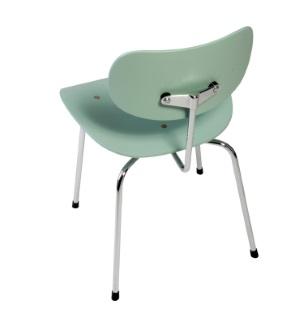 Other important moments in the Eiermann chair œuvre include the height-adjustable swivel chair S 197 R with five-foot base, and which is available with a range of castors as well as with an optional mechanical seat tilt adjustment, and which is available with or without armrests. Despite its many functions, it never loses its simplicity and form.
Another office chair from Egon Eiermann is the SBG 197 R, which is on castors, swivels, is height-adjustable and is also available in a range of colours and with or without armrests. The SBG 197 R primarily gained its fame through its presence in the German pavilion of the 1958 Brussels World's Fair, and is a must for every design collector and lover.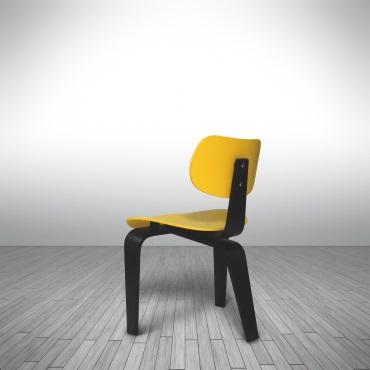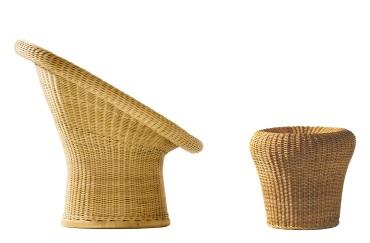 For Wilde + Spieth, Egon Eiermann designed a series of chairs and stools which visually go in various directions, and thereby prove the diversity of Egon Eiermann's designs once. The SE 68 multi-purpose chair is available in a range of variants and colours and can be supplied in stackable or non-stackable versions and with or without armrests. Its frame is also available in different versions and fits optimally in every area. The simple and decorative SE 68 is the most successful product by Wilde + Spieth and a true design classic.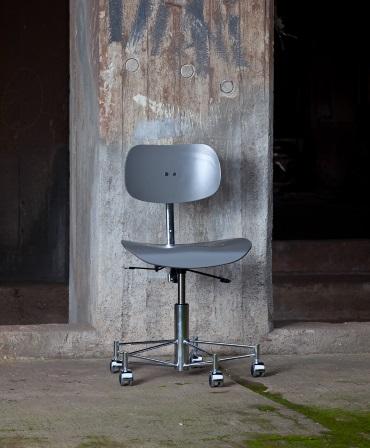 The SE 40 swivel chair is also part of the series of Eiermann chairs. Its four-legged frame is made of chrome plated tubular steel, its seat and back made of real wood veneer. The seat of the SE 40 is rotatable and can also be manually adjusted by SERVOLIFT technology.
The SE 40 is joined by the visually complimentary, height-adjustable SE 43 swivel stool, which can be used equally well in the living and working area due to its multifunctionality.
The Eiermann chairs are complemented by the three-legged bentwood chair SE 42 and the versatile folding chair SE 18, which is made of high-quality material and embodies an ease of functional and superior design.