USM Haller Mobile Pedestals
USM Haller Mobile Pedestals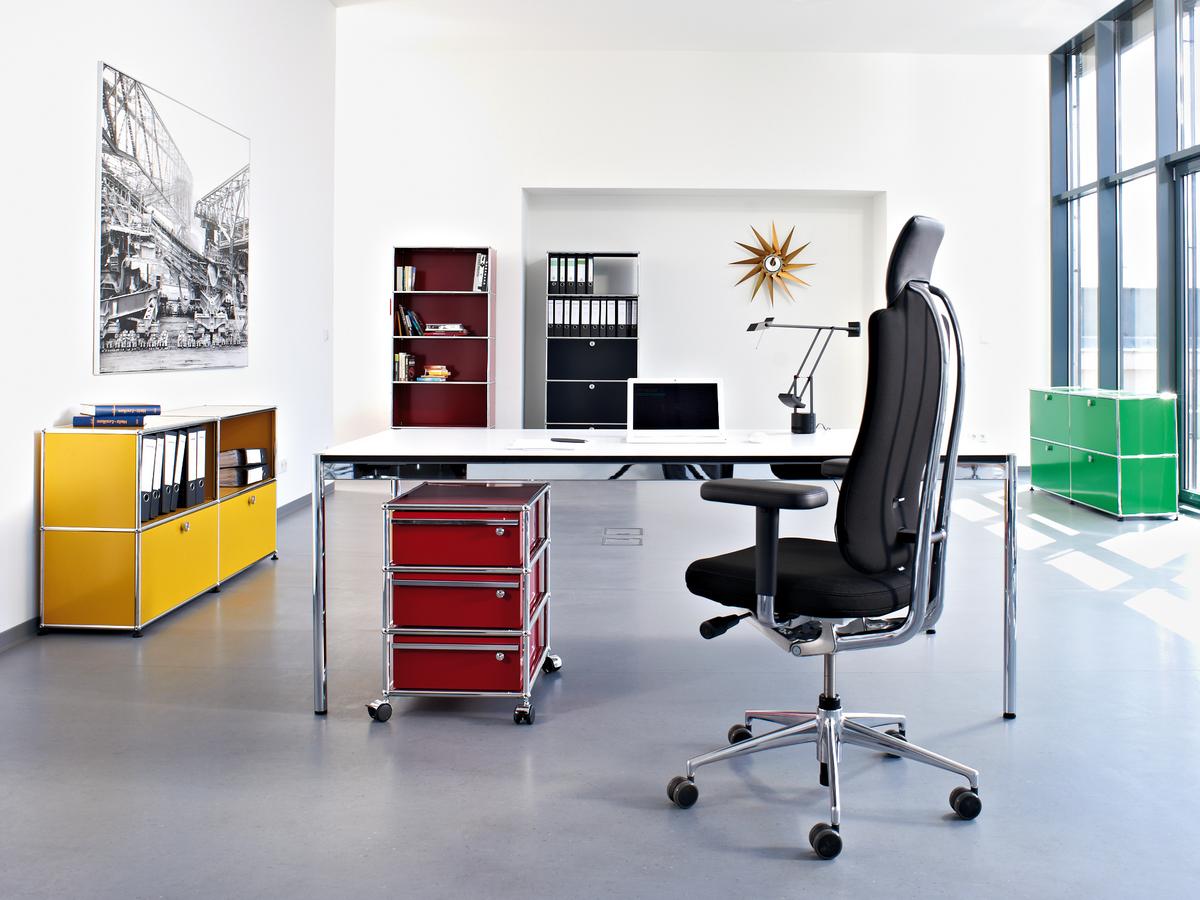 The engineer Paul Schärer and the architect Fritz Haller designed the USM furniture systems in the 1960s, a system which provides all imaginable solutions for any office. One is the USM mobile pedestal - a storage option for office accessories on wheels, which fits particularly well under USM Haller tables. The idea of ​​the modular furniture system, which can create complex furnishing solutions by means of a simple basic structure, was also implemented here. Small, chrome plated balls connect the metal tubes that serve as the framework and the shelves that form the cladding of the USM office furniture. Despite a clear focus on functionality, the USM furniture always guarantees an elegant, prestigious interior design - whether at work or at home. Like the rest of the USM Haller family, the USM Haller mobile pedestals have long since become classics and, not least because of their diverse configuration options and their wide range of accessories, are not missing in any office, but also fit into any modern home. Meanwhile there is even a practical version for the children's room.
The variety of USM Haller Mobile Pedestals
USM Haller Mobile Pedestals can be individually configured according to your needs. Available with hanging files or differing drawer variants and optionally also with lock, the USM Haller Mobile Pedestals fit perfectly under USM Haller tables and thus complete the timelessly chic office aesthetic. Printer containers, computer trolleys and even a bar cart are part of the USM roll container collection. The trays are made of powder coated metal, as desired in a favourite USM color. The structure and balls are made of chrome plated steel and/or brass and match the rest of the furniture system. The wheels are - adapted to the floor - available in a soft and a hard version. Also practical are the drawers, which are braked in both directions, and which are thus perfect for the contemporary workplace.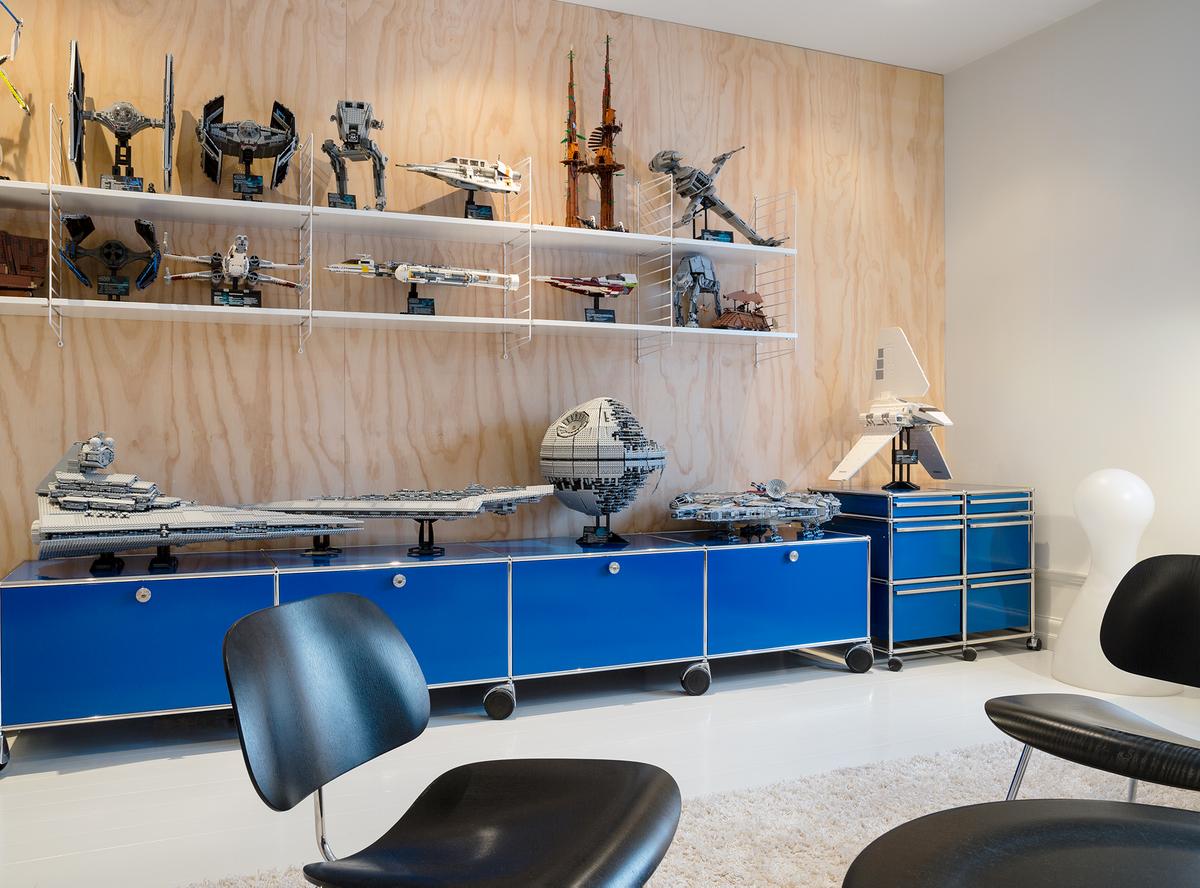 Accessories for USM Haller Mobile Pedestals
The list of accessories for USM Haller Rollcontainer is - typically USM Haller Modular Furniture - diverse, individually configurable and leaves hardly a wish unfulfilled. Whether lock handle for hinged doors and drawers, USM Inos slanted trays or various material inserts for the drawers - the accessories of the USM mobile pedestal blends seamlessly into the classic design of the USM Haller mobile pedestal despite its function-oriented approach. With a simple basic structure, complex, tailor-made furnishing solutions are created: the variants are as flexible as the demands of the user manifold. In any context, the USM mobile pedestal with its individually selectable accessories cover every possible situation, whether in the office or in the living and working area at home.
Click for more detailed information: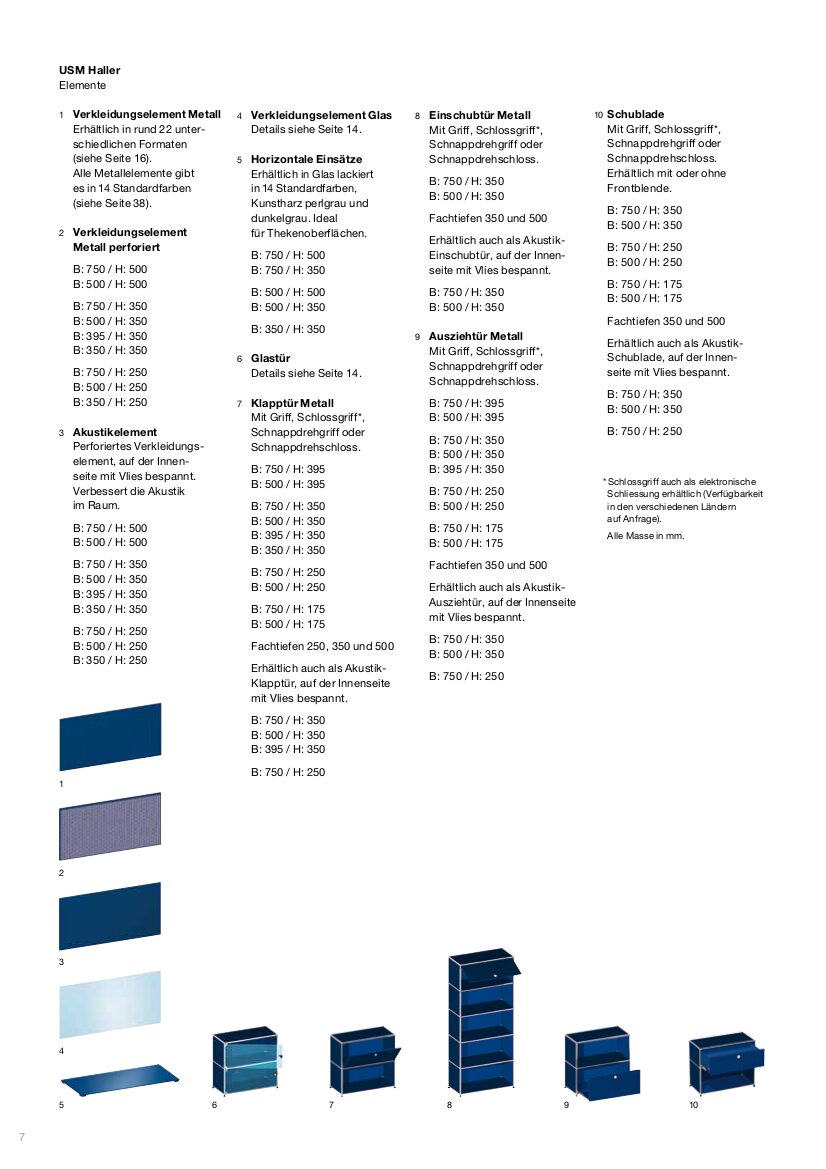 Individual project planning with smow
We are happy to advise you on your project as regards furniture from USM Haller and support you individually - from planning to implementation. Whether for a residential, office or public area, just share your ideas with our Planning Department.
Depending on the project, the realisation of your project by our architects and interior designers will be managed by a local smow store on site or via our online shop. You can contact our planning department from Monday to Friday between 8 am and 7 pm via +49 (0) 341 2222 88 66 or mail projekt@smow.de