Start-Up & Co-Working-Space
Flexible furnishing solutions for start-ups and co-working spaces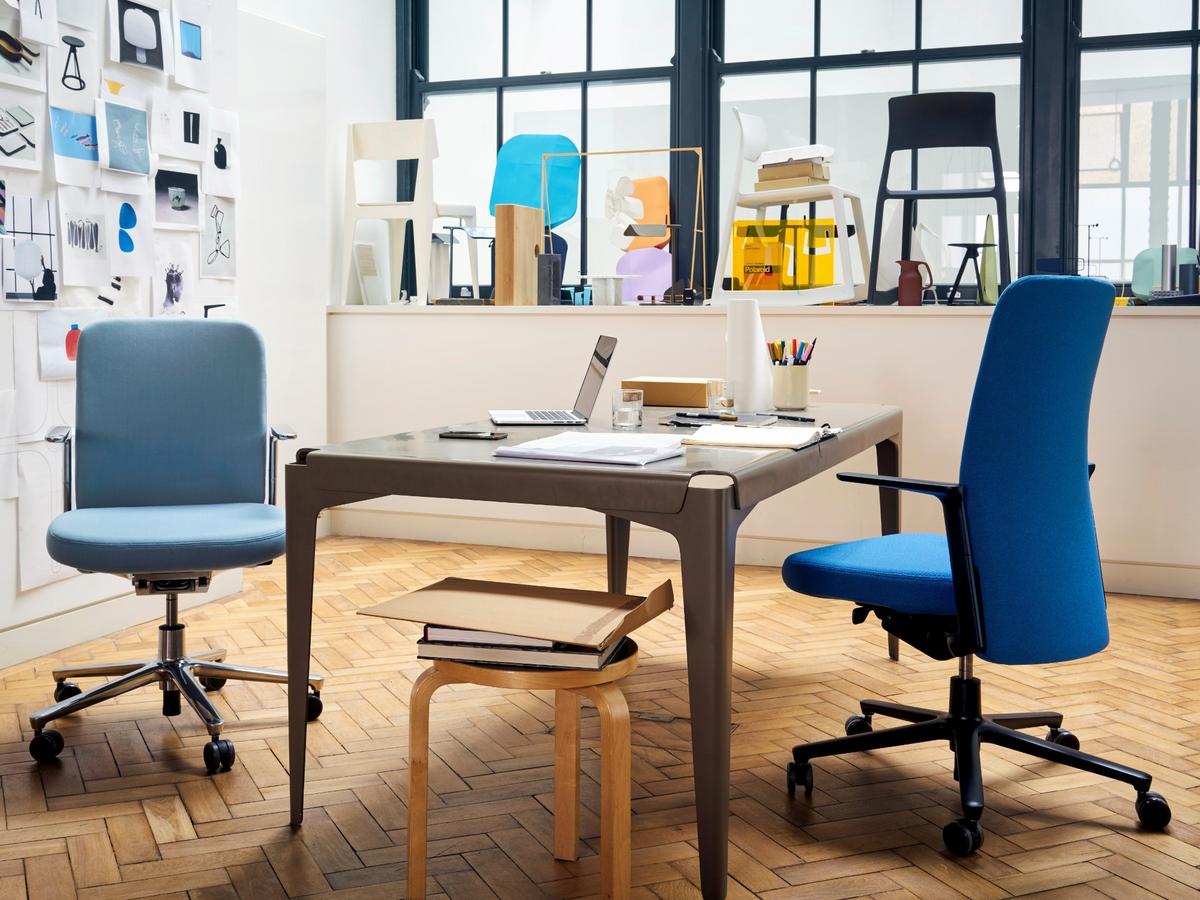 New solutions for new forms of work
It should be clear by now that there is more behind modern office design than table football and ping-pong tables. Ergonomic conditions and employee satisfaction are increasingly coming to the fore in modern companies and young start-ups. And also in co-working spaces, offices in which freelancers and creative people share workspaces according to the desk-sharing principle, have to meet completely new requirements: in co-working spaces, large office type infrastructure such as workplaces, printers or meeting rooms are made available to individual users or user groups for a defined period of time. Consequently, it is important that chairs and tables are flexible, storage space is available to ensure tidy conditions in the community office, and that the space is used optimally. Especially in the urban areas of ​​big cities, where young start-ups emerge up or co-working spaces are created, space is often expensive and limited - individually configured furnishing systems and skilful interior design solutions being particularly important.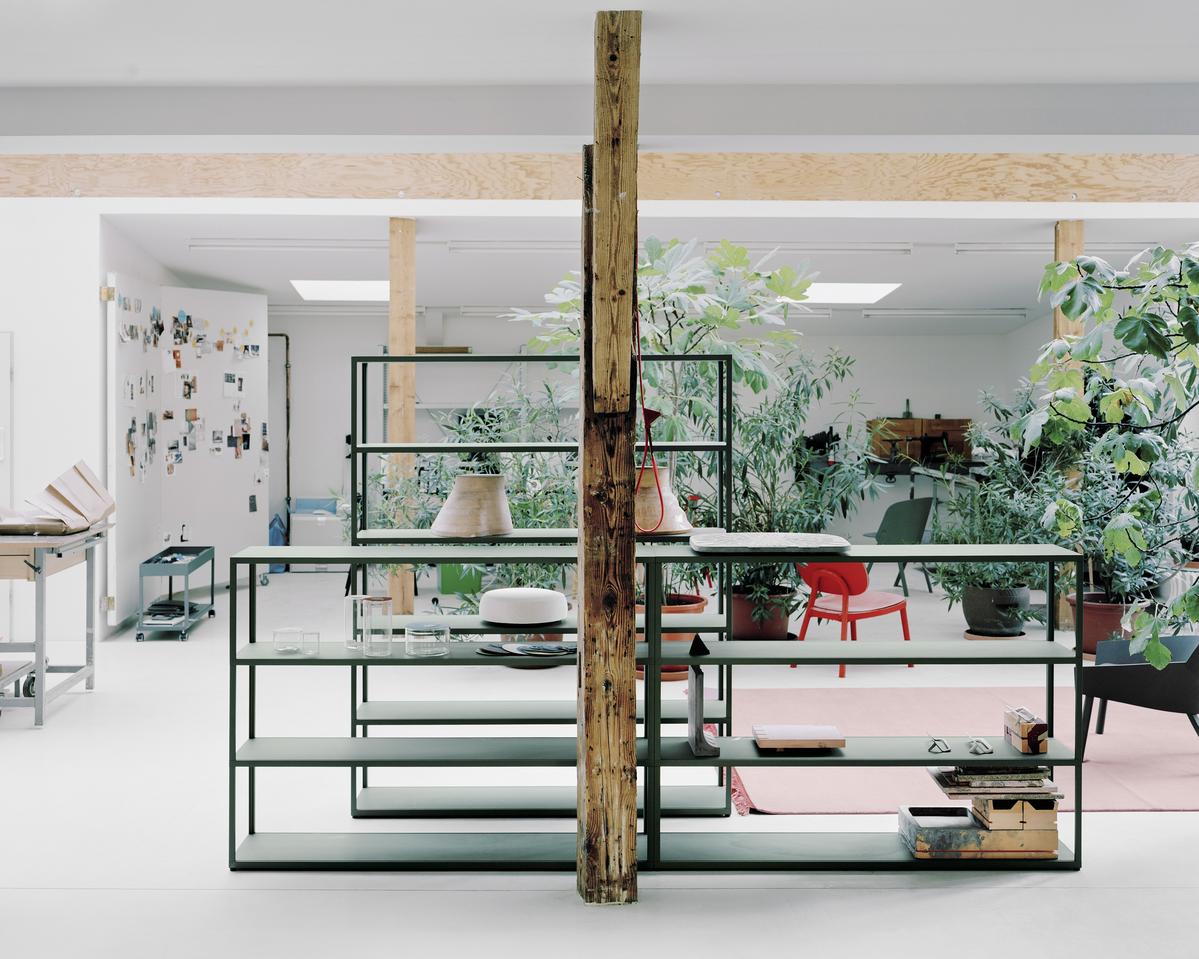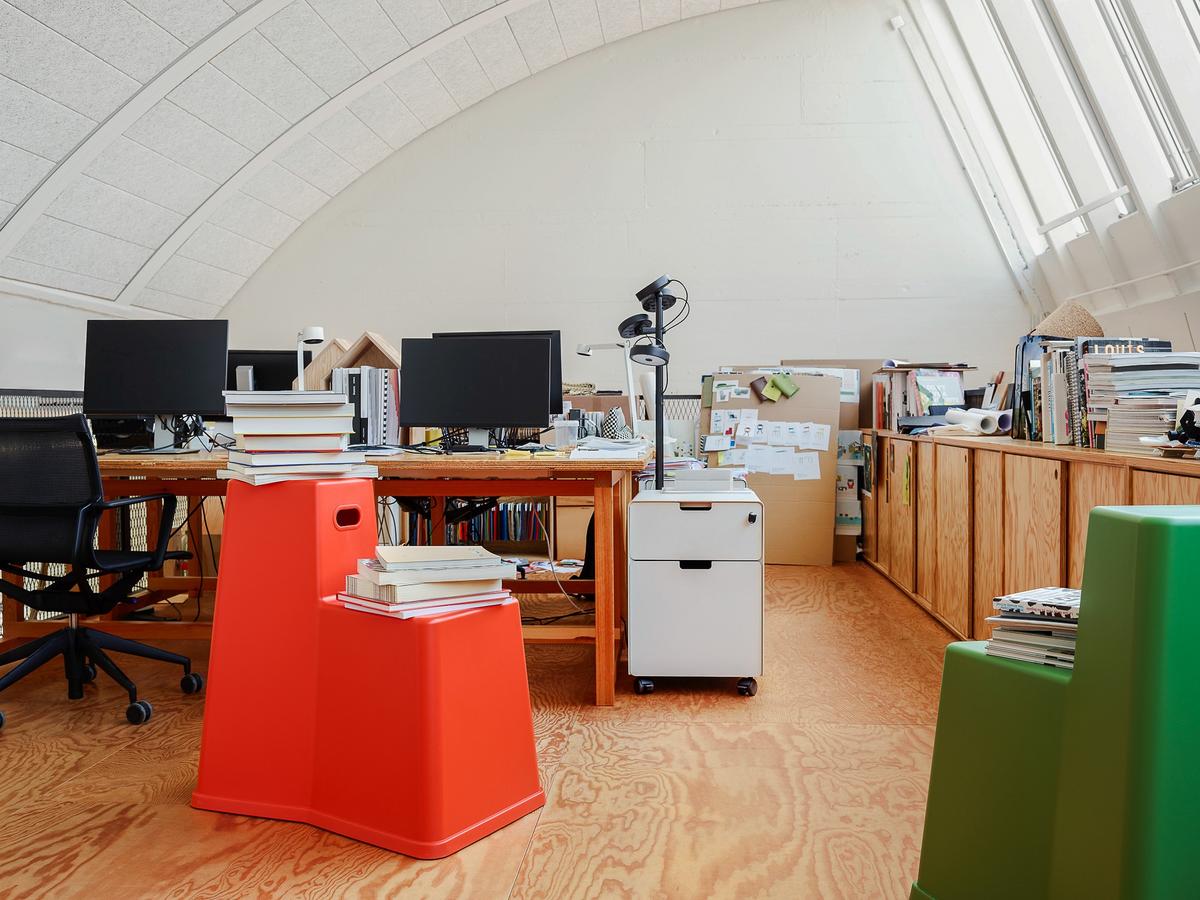 Ergonomic office swivel chairs are the A & O of a modern office and should never be neglected. Not least because they ensure the long-term back health of employees and ensure that comfort is not compromised even on long working days. Modern office chairs such as the Capisco 8106 from Håg or the AM Chair from Vitra can be easily adjusted and employ current ergonomic research. The intuitive settings of modern office swivel chairs also makes it easier to share workplaces, be it in co-working spaces, flexible start-ups or modern open-plan offices, where not all employees are sitting in one place at all times. Also stand-up tables like Montanas HiLow 2 are ideal for modern offices: they can be quickly and easily adjusted in height, which on the one hand means workers of different heights can share a desk, and on the other hand tehy allow for regular switch of working position between sitting and standing.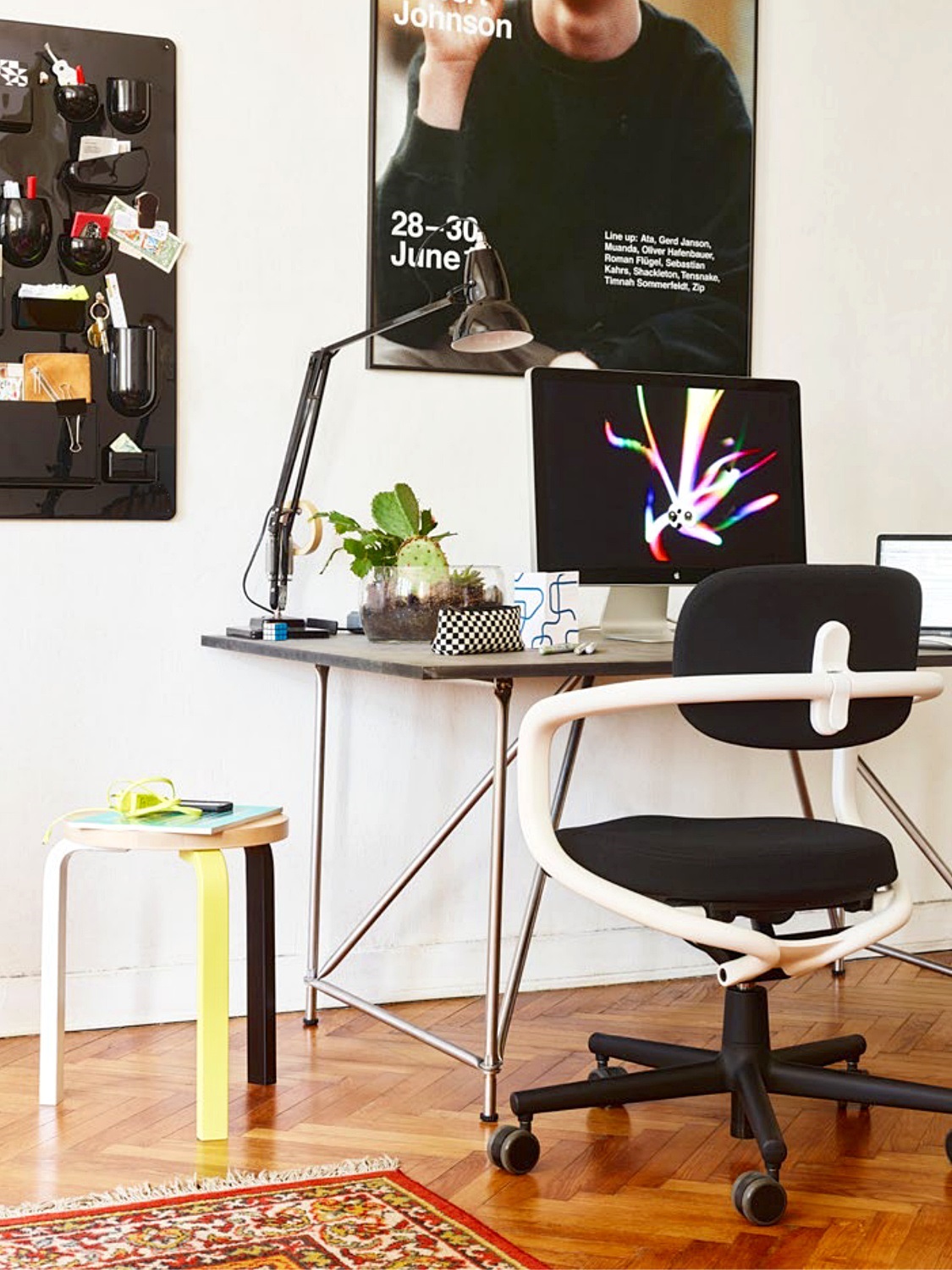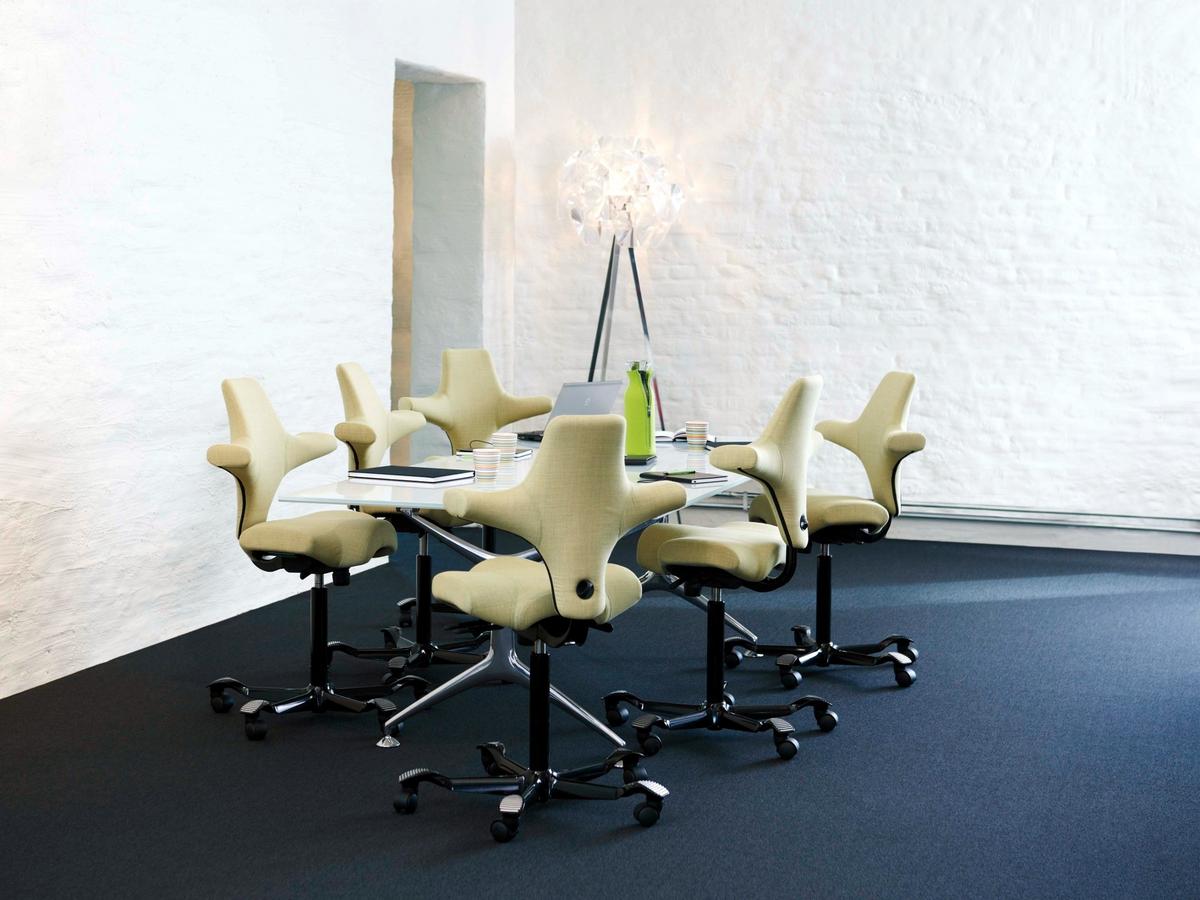 Contemporary office furniture needs to be just as flexible as modern office design. Young companies and start-ups often grow quickly, adding space or having to divide and re-plan space due to increased staff numbers. Static furniture and furnishing systems are obsolete here: the more individually furniture such as shelving systems can be configured, the better. It is important that these are easily expandable or reconfigurable as the office space is restructured. In co-working spaces, flexible furniture is just as essential as many freelancers, whose individual requirements can vary greatly, share the space. Here, furniture should be easy to clean, easy to transport, adjust and change, and also a suitable amount of storage space needs to be supplied.
Your project with smow
We will gladly advise you on your project and support you individually - from the planning to implementation. Whether a small two-man Start-Up or large co-working space, simply share your ideas with our planning department. Depending on the project, the realisation of your project by our architects and interior designers will be overseen by your local smow store or via our online shop. You can contact our planning department Monday to Friday between 8 am and 7 pm on 0049 341 2222 88 66 or via email at projekt@smow.de