Stylish Design for your Legal Practice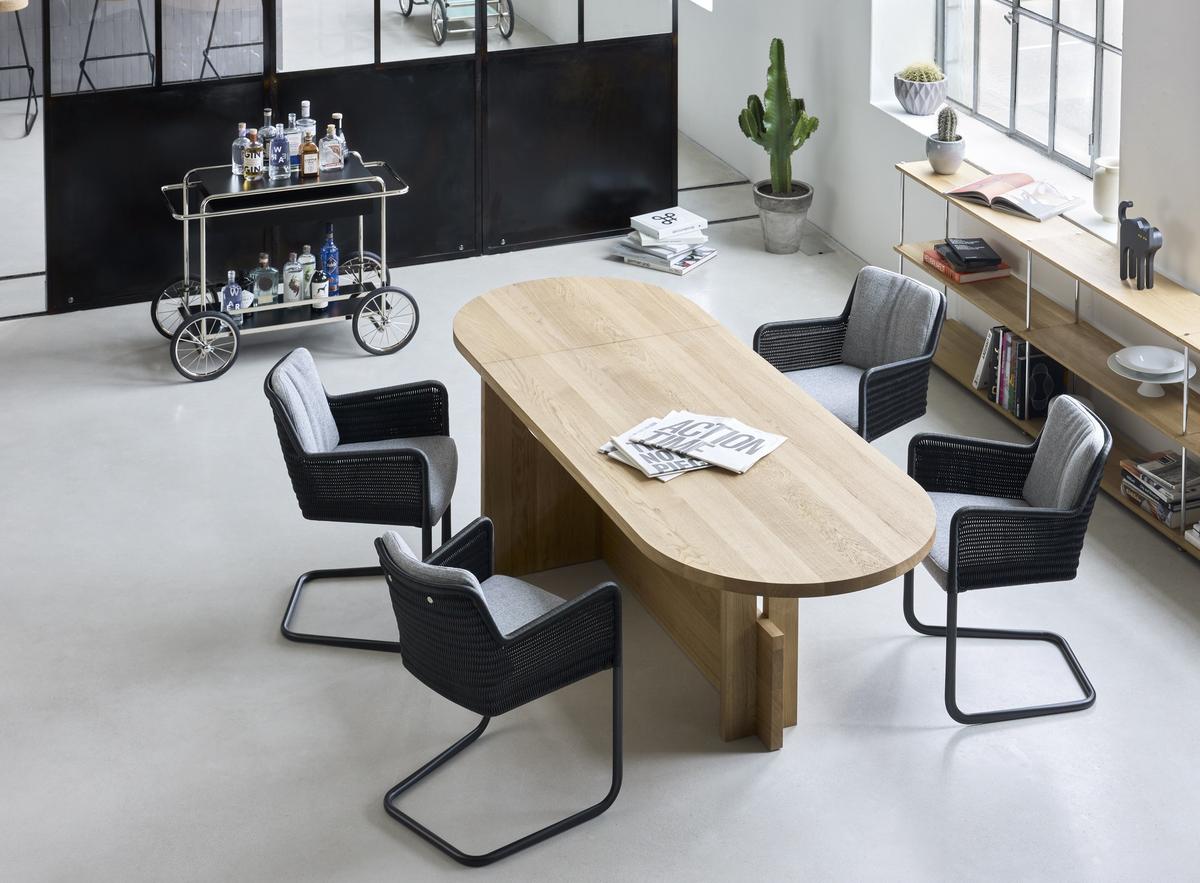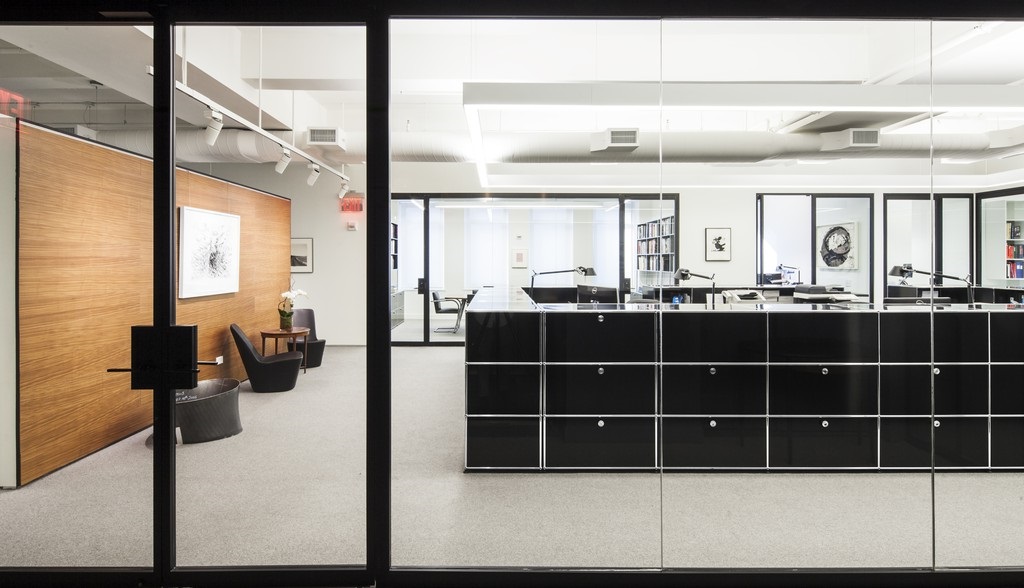 Representative furnishing concepts for your law firm
When establishing a law firm, it is important that a serious impression is conveyed, so that clients feel well looked after and know they will receive competent advice. Thus, in the interior design of a law firm not only a sensible room layout, with good room acoustics for maximum discretion and a lot of light relevant, but also the furniture. Gone are the days when people prefer to fall back on heavy, antique-looking furniture, today timelessly simple contemporary furniture is finding its place in ever more law firms, creating a stylish contrast, especially in combination with impressive old building spaces. Choose classic shades and woodgrains and add accents through plants or artworks, so your office will not be dominating or too sterile. As far as individual law offices are concerned, their interior should be adapted to the overall concept of the law firm in order to create a coherent impression. The seating furniture may make a quiet impression or be a bit more extravagant, for which design classics and executive chair designs from well-known manufacturers are suitable.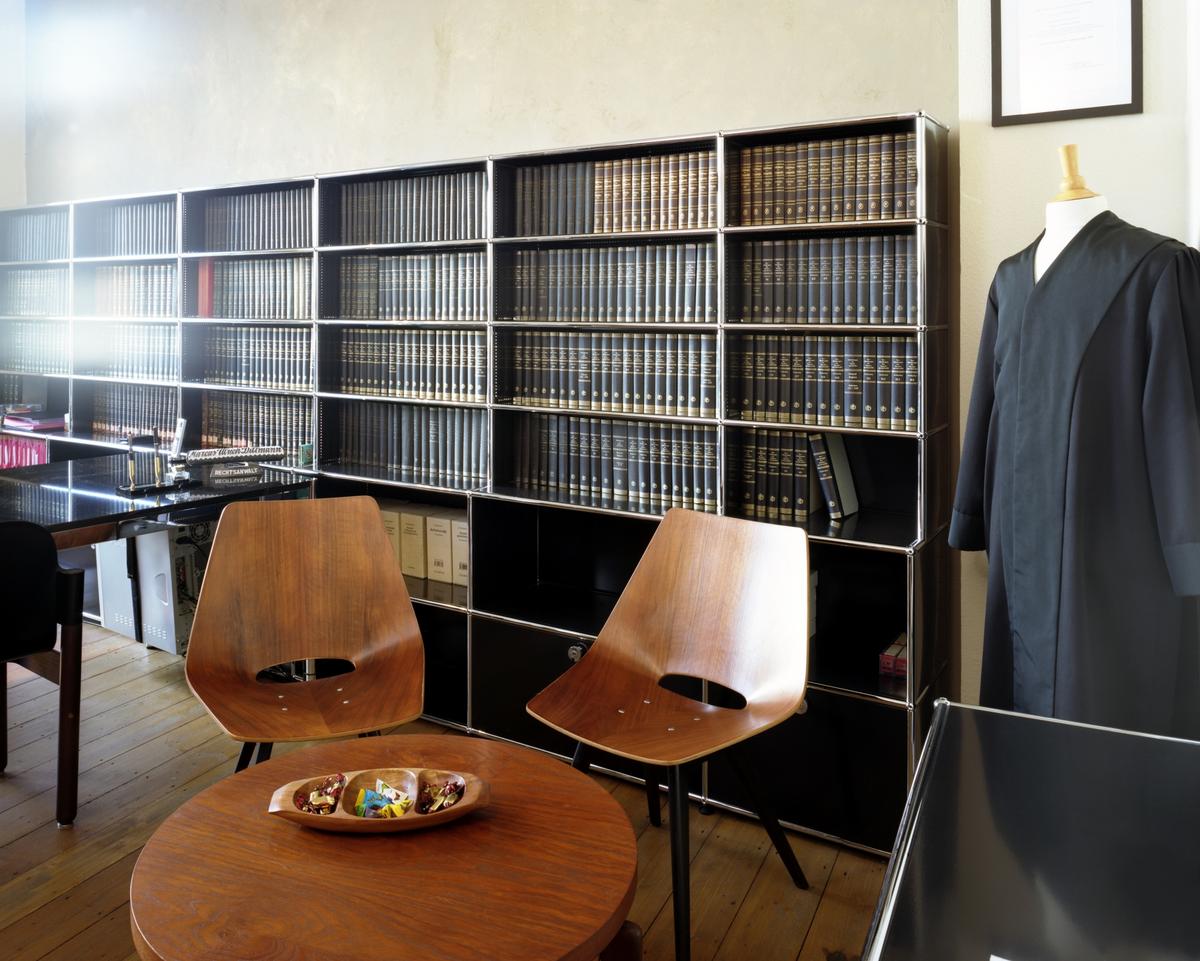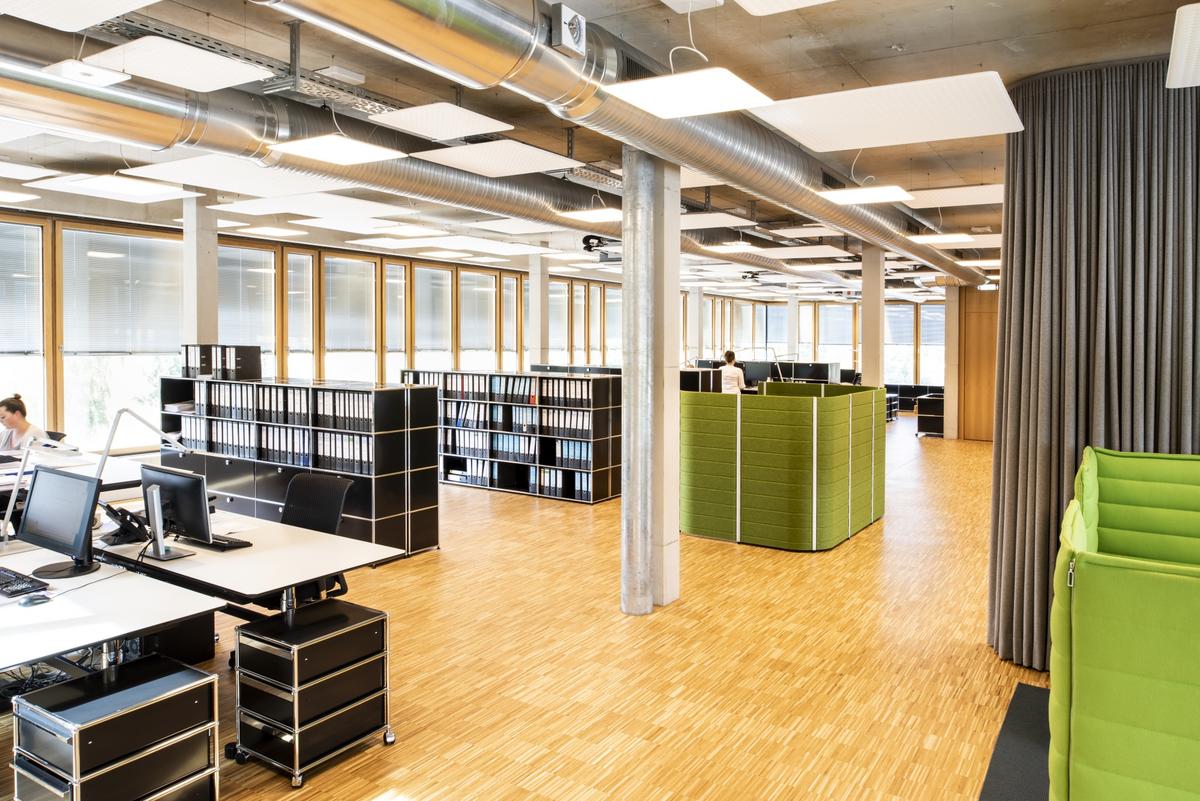 Flexible storage space for law firms of all sizes
Especially in a law firm, orderliness is extremely important so that legal texts, client cards or precedents can be looked up quickly. In addition, a proper filing leaves a solid impression even with the client. Thus, in the furnishing concept for law firms of all sizes, sufficient storage space should be ensured. Individual shelving systems such as those from USM Haller are suitable here, as they are fully customisable to your needs and can be expand as needed at any time, which is relevant in terms of enlarging the office or relocating to new premises. The pronounced longevity and optical timelessness of the modular USM Haller shelving system does the rest. Create your tailor-made furniture together with the smow's experienced furnishing consultants.
Inviting waiting and reception areas
The reception area as well as the waiting area of a law firm should never be neglected during the furnishing planning: the first impression counts. Friendly receptionists, an elegant atmosphere and a coherent overall picture are immediately perceived positively by visitors to the law firm and remain in the memory. The waiting area can be a bit more comfortable than the reception area, including the integration of comfortable lounge chairs, side tables or discrete decorative elements. And if it the wait should become a little longer, if you're housed in a comfortable, well designed armchair...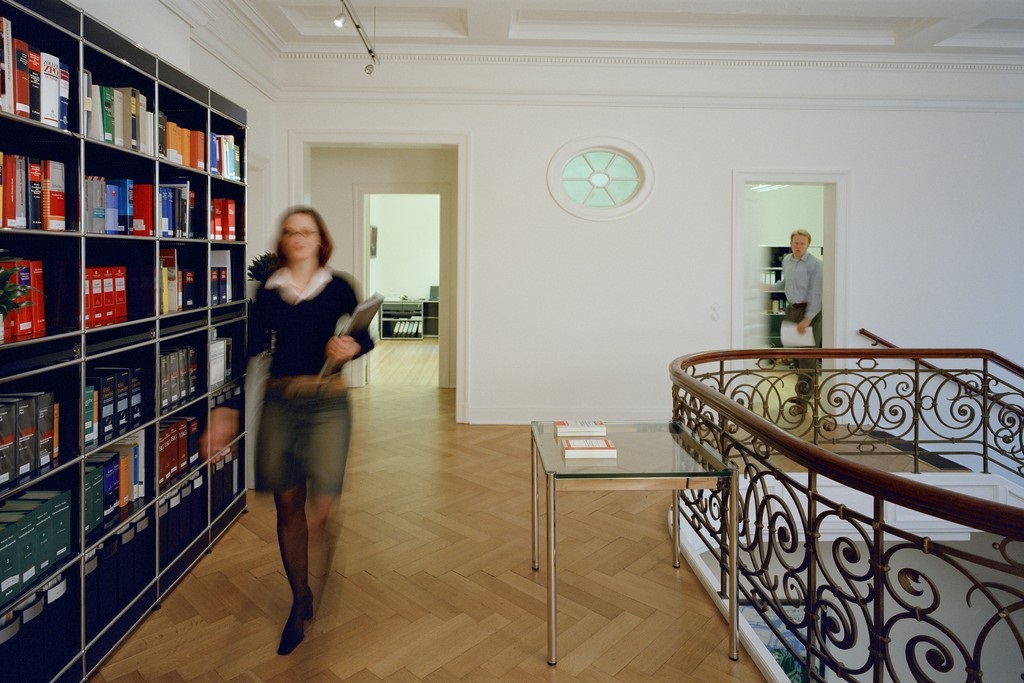 Your project with smow
We will gladly advise you on your project and support you individually - from the planning to implementation. Whether a small private law firm or an international law firm, simply share your ideas with our planning department. Depending on the project, the realisation of your project by our architects and interior designers will be managed in a smow store on site or via our online shop. You can contact the smow planning department from Monday to Friday between 8 am and 7 pm on 0341 2222 88 66 or via email at projekt@smow.de