smow = The Original
We are proud of our Originals - but what does the term actually mean?
An original design classic is the result of a close relationship between designer and manufacturer. Only those who acquire the necessary licenses and trademark rights, and thereby the understanding of the concept and the designer's ideas in regards the intention is authorised, and justified, in producing and distributing a certain design: the original. A genuine object of designer furniture is the result of high-quality processing, value-stable, durable and originates in the sense of the author - Who invests in an original, invests in a piece of design history.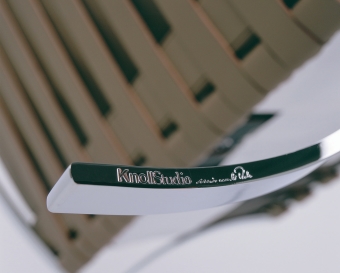 Manufacture and Warranty
Original design classics such as the Vitra Lounge Chair by Charles and Ray Eames or the Barcelona armchair from Knoll not only impress aesthetically, but also through of their extraordinarily high quality. Materials such as wood and fabrics are carefully selected and optimised until a truly high-quality product is produced. All processing and assembly steps are planned in minute detail and are, for example, in the production of the Vitra Aluminium Chair undertaken by specially trained employees. Visitors to the Vitra Campus in Weil am Rhein can take a look behind the scenes in the Lounge Chair Atelier. In addition, ergonomic and ecological aspects play a role, for example, the evolving seat height of some Vitra Plastic Chairs over the years. Many manufacturers of original designer furniture only use FSC-certified woods or recyclable materials and are defined by short transport distances. In addition, each piece of furniture is subjected to a strict quality test: only in this way can Vitra guarantee a 30-year warranty on the Eames Aluminium Group.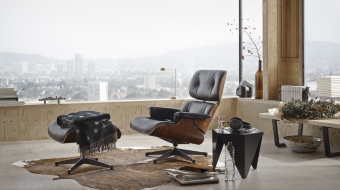 How do I recognise an original?
Originals differ from plagiarism through the high-quality materials, clean processing and certain markings, authenticity certificates, on the bottom of chairs and/or serial numbers. Some design classics, e.g. The LC Collection by Le Corbusier, Pierre Jeanneret and Charlotte Perriand, from Cassina, have are embossed with the designer's signature, company logo and an identification number. The manufacturer Knoll responded to the numerous copies of the Barcelona chair by Ludwig Mies van der Rohe in the mid-nineties by adding the signature of the originator to the rack. Also the price offers a helpful orientation, whether you have an original Eames chair by Vitra or a real Thonet chair or a plagiarism. Although there are price differences between onlineshops in terms original design furniture, differences of 50% and more should always be treated as suspicious.