Not found what you were looking for?
We can deliver all products from this manufacturer. Please contact us at +49 341 22228822 or service@smow.com to discuss your specific product request.
SACKit
With its innovative concept, the young Danish design company SACKit has quickly made a name. As the name implies SACKit specializes in the development of beanbags; however, not wanting to limit themselves to a product group, SACKit has continually evolved and developed new domestic and lifestyle furniture and accessories. As the Danish tradition demands, SACKit does not compromise when it comes to materials and functionality and, for example, the material used for all their sitting objects scores excellently on the Martindale test - and thus guarantees their extreme wear resistance. In addition, all stitching and straps are processed in such a way that they can withstand long-term use without problems, while thanks to the high-quality filling, the SACKit beanbags can be relied upon not to lose their form. Whether the Retroit, Drumit, or the outdoor retrofit Outdoor, the casual, comfortable SACKit seating meets all our expectations of Scandinavian design and offer an innovative, creative furnishing solutions and new ideas for any space. Indoor or out.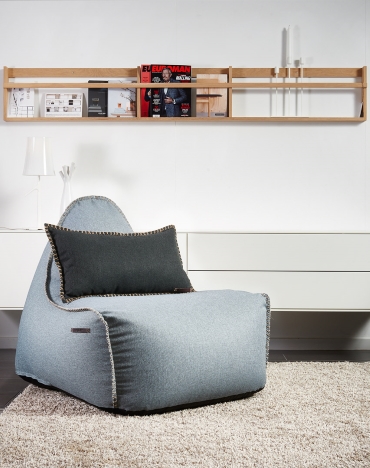 smow sells exclusively originals from licensed manufacturers and is an official SACKit trading partner.