USM Haller Highboards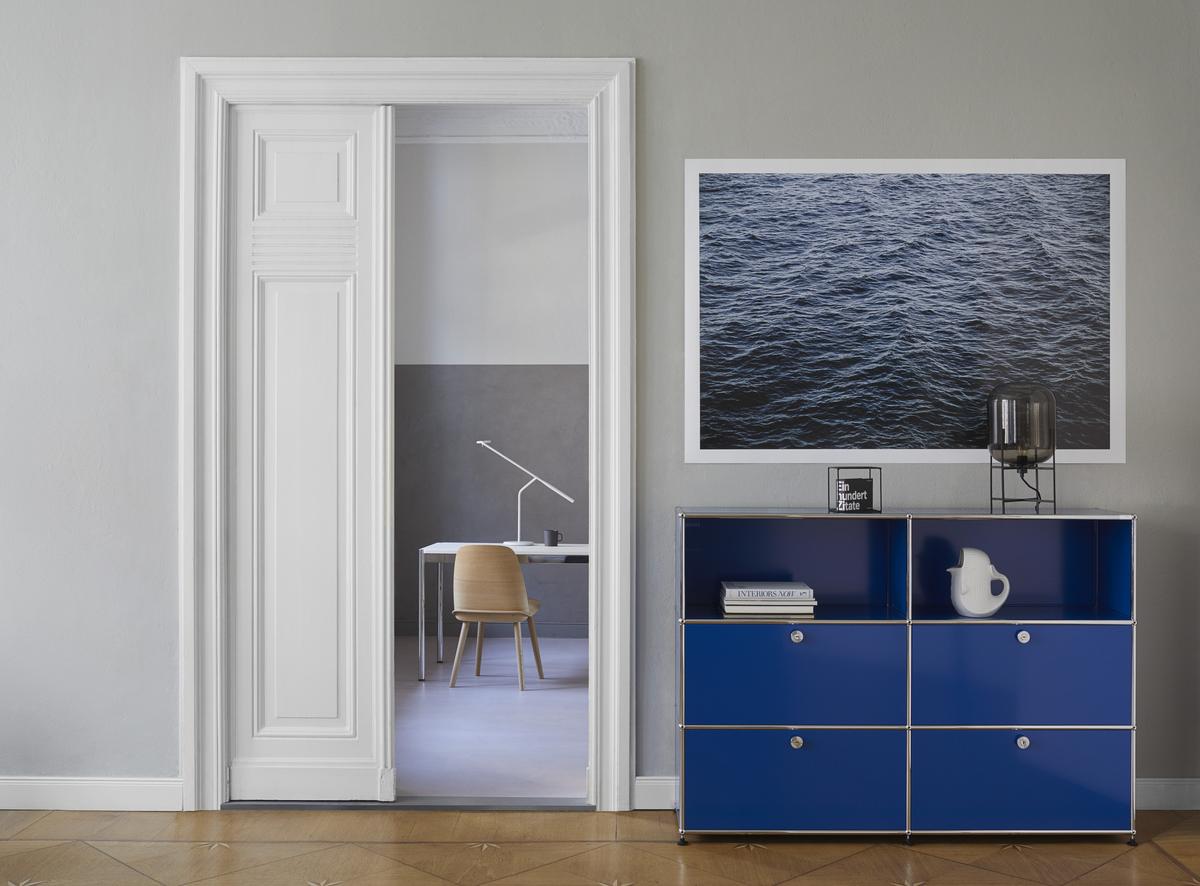 USM Haller - Modular design classics with history
At the beginning of the 1960s the architect Fritz Haller was commissioned to equip the operating facilities of the Swiss metal fabricators USM he designed with office furniture: his response was a simple and extremely refined design principle that went down in design history as USM Haller modular furniture system. The highlight of the USM Haller functional furniture lies in its diversity: tubular steel supports are connected via brass balls to form a framework into which metal or glass panels are inserted. This results in an almost limitless modularity, which, in conjunction with numerous additional options and designs, enables tailor-made furniture for both living and working areas.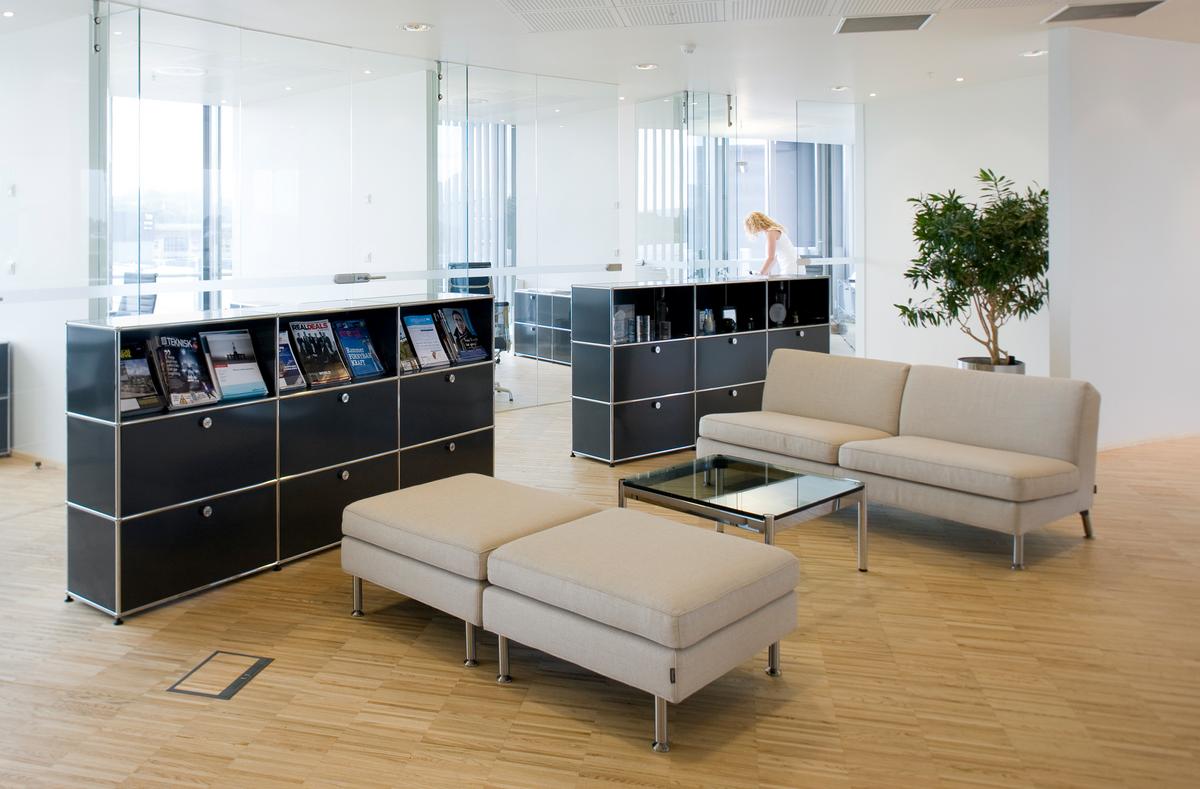 Domestic furnishings with USM
Although originally conceived as office furniture, USM Haller furniture is winning increasing popularity in the living area, not least on account of its first-class quality, minimalist, timeless design and flexibility, attributes which are just as much in demand here as in the office area. A further advantage is the large selection of colours available, thanks to which USM Haller furniture can be perfectly matched to any existing colour concept or come into its own as a bright colour accent in the living room. In addition to various preconfigured USM Haller sideboards, USM media and TV furniture and USM shelving systems, there is also the possibility to design your own USM furniture yourself with the smow USM Haller Configurator.
USM office furniture
Anyone looking for high-quality and contemporary furniture when planning office furnishings is well advised to weigh-up the advantages of the USM Haller system: The prestigious furniture construction system has proven itself internationally for over 50 years and impresses with its timeless design, durability and first-class quality. From the classic law firm to medical practices to the pulsating creative agency: In context of project planning and office furnishings, the Swiss manufacturer offers practical, functional furniture for a wide variety of industries. Thanks to a wide selection of sizes, colours and additional options, USM office furniture can be individually implemented and adapted to the respective room situation as well as the requirements of the employees and the corporate identity.
USM Haller Highboards
High USM Haller shelving is available in various formats, including USM Highboard M, USM Highboard L and USM Highboard XL and which are all perfect as storage solutions in work and living areas. Whether in law firms, engineering offices, medical practices or other branches: USM highboards are used above all where a lot of storage space and practical organization are required. Equipped with sloping compartments, the high USM furniture is suitable as a presentation option, with open compartments it becomes a bookshelf in the living room and with drop-down doors or drawers it ensures effortless order in the childrens' room - USM design classics are as individual as your requirements.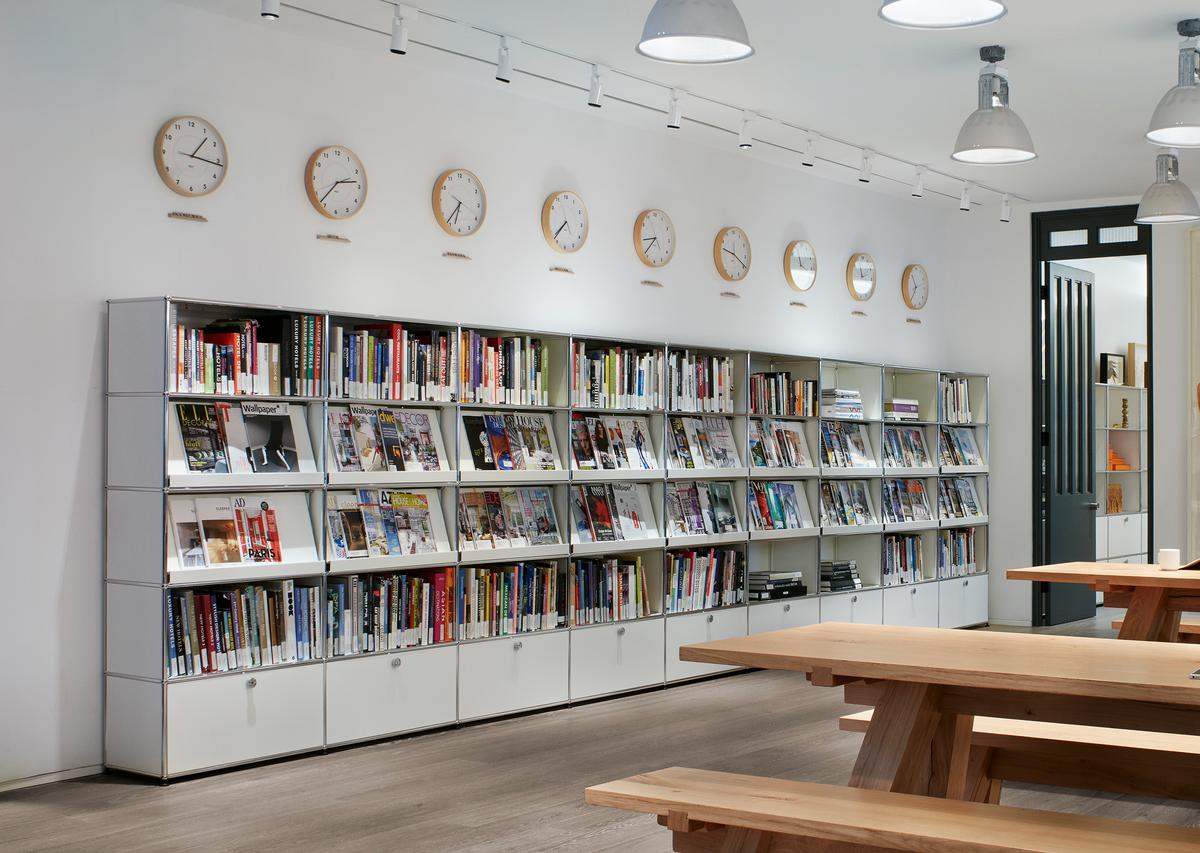 Individual project planning with smow
We are happy to advise you on your project as regards furniture from USM Haller and support you individually - from planning to implementation. Whether for a residential, office or public area, just share your ideas with our Planning Department.
Depending on the project, the realisation of your project by our architects and interior designers will be managed by a local smow store on site or via our online shop. You can contact our planning department from Monday to Friday between 8 am and 7 pm via +49 (0) 341 2222 88 66 or mail projekt@smow.de