USM Privacy Panels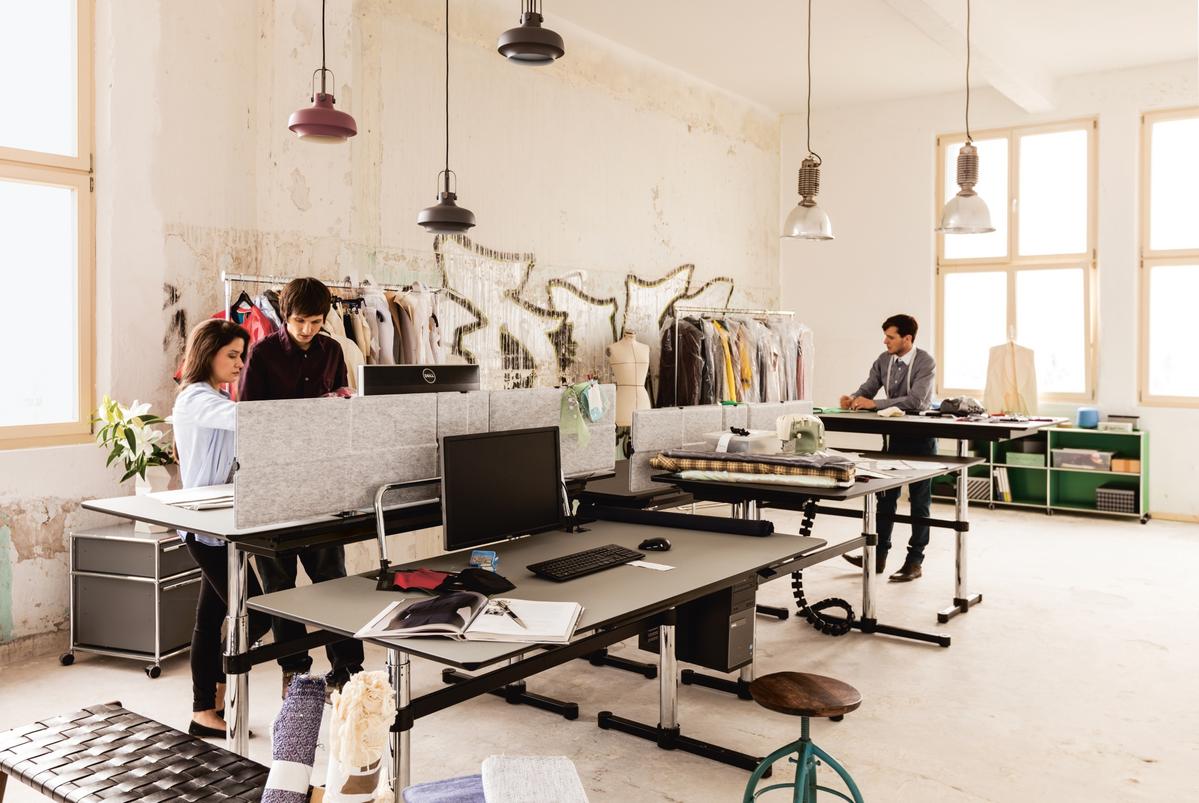 The manufacturer of the legendary USM Haller modular furniture system provides with Privacy Panels a further modular system perfectly tailored to the complex demands of contemporary open-plan offices. With drab, uniform office landscapes becoming a thing of the past, employers are trying their best to respond to the diverse and changing needs of workers: on the one hand, teamwork, networking and communication should run smoothly, on the other hand it is known how important places of retreat for concentrated work and sufficient privacy for the general well-being are.

In open spatial landscapes, noise pollution can lead to stress and reduce the work efficiency. With the modular USM Privacy Panels, not only can different workplace types and rooms-in-rooms be flexibly created, the modular system also has a positive effect on the noise level. The USM Privacy Panels are made of two polyester fleece halves with an inner tubing, and can be assembled to freestanding walls, linear or corner, or as desk mounted solutions. The sound-absorbing and damping effect of their textile-like material contributes significantly to the optimization of the room acoustics. Despite their functionality, the design of the Privacy Panels is decidedly discreet. The soft character of the surface and the very pleasant colour palette ensure a friendly, concentrated and productive working atmosphere.
Individual project planning with smow
We are happy to advise you on your project as regards furniture from USM Haller and support you individually - from planning to implementation. Whether for a residential, office or public area, just share your ideas with our Planning Department.
Depending on the project, the realisation of your project by our architects and interior designers will be managed by a local smow store on site or via our online shop. You can contact our planning department from Monday to Friday between 8 am and 7 pm via +49 (0) 341 2222 88 66 or mail projekt@smow.de