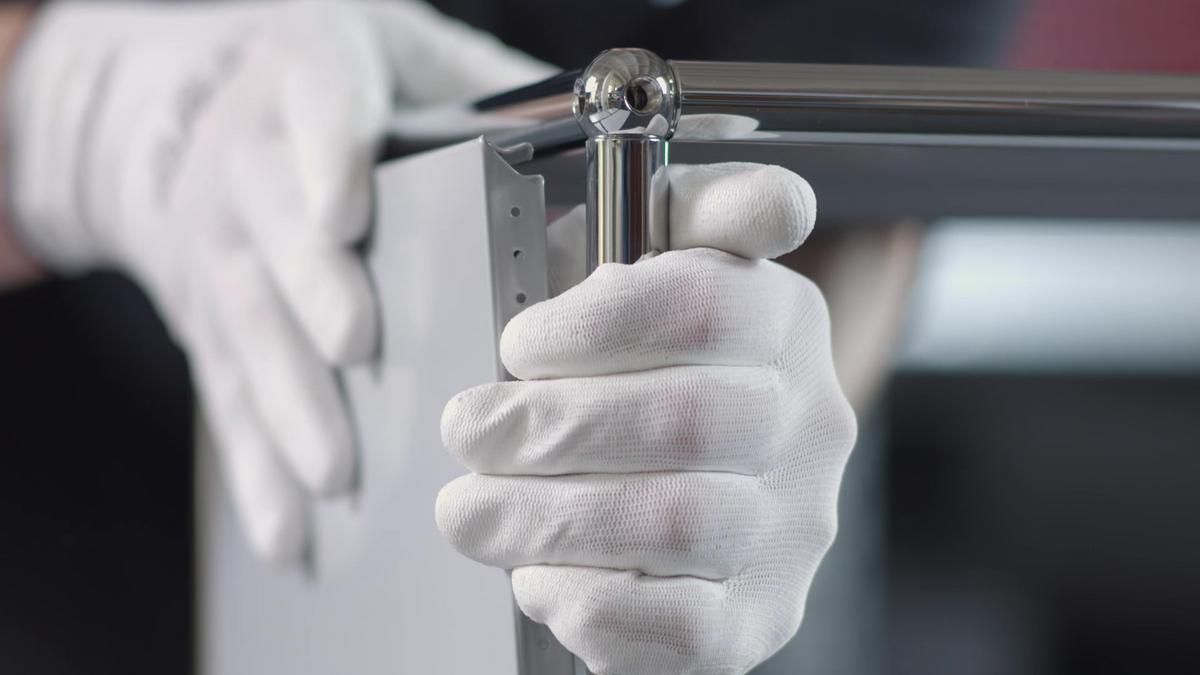 The USM Principle
The USM Haller modular system is based on three simple basic steel elements from which flexible furniture can be constructed for a wide variety of needs. The centrepiece of the shelving system are the chrome plated brass balls with its characteristic six threaded holes: threaded holes which allow the steel tubing to be connected thereby in all directions. The powder-coated panels are then simply inserted into the resulting skeleton structure. Thanks to the intelligent and simple construction principle, the USM furniture system is highly variable. With USM, you are not just buying a piece of furniture - you are buying an infinitely adaptable, modular system that grows with you. The USM experts from smow are at your side and support you in coordinating your furniture perfectly with your surroundings. Whatever you need - our trained specialists in advice, delivery and installation will provide you with professional support at every step.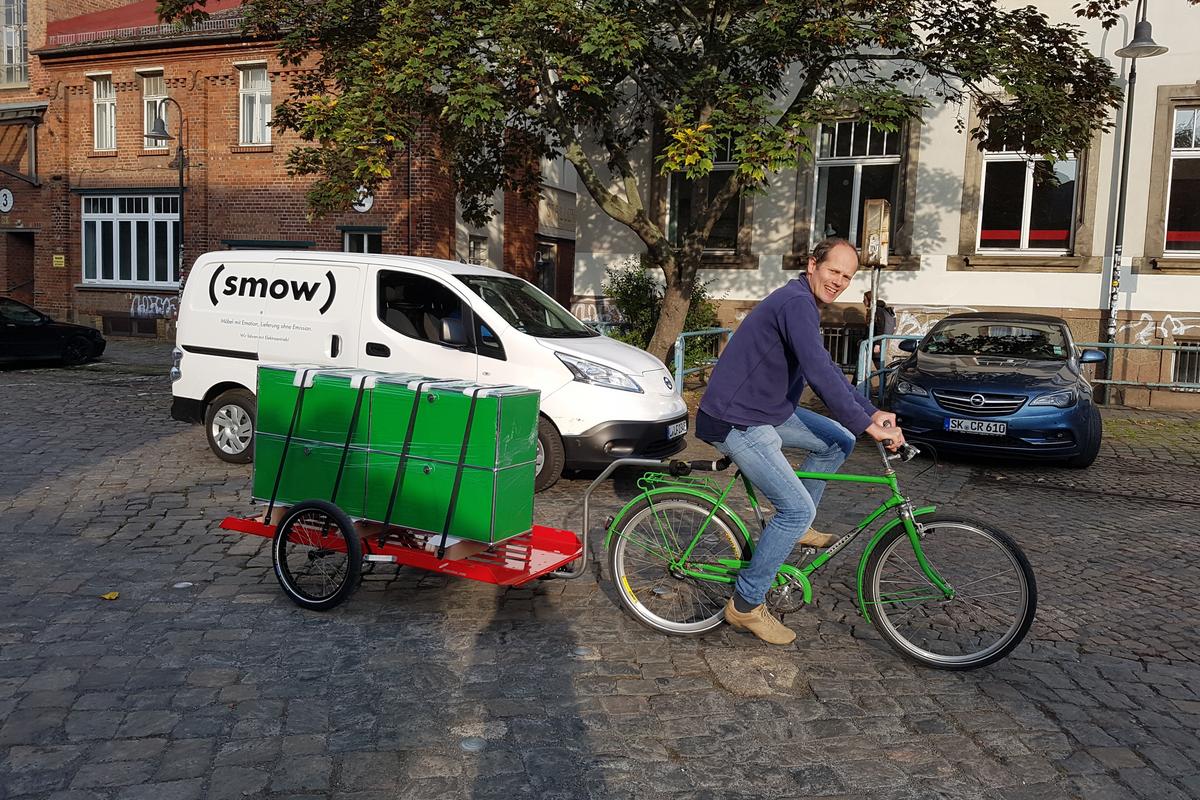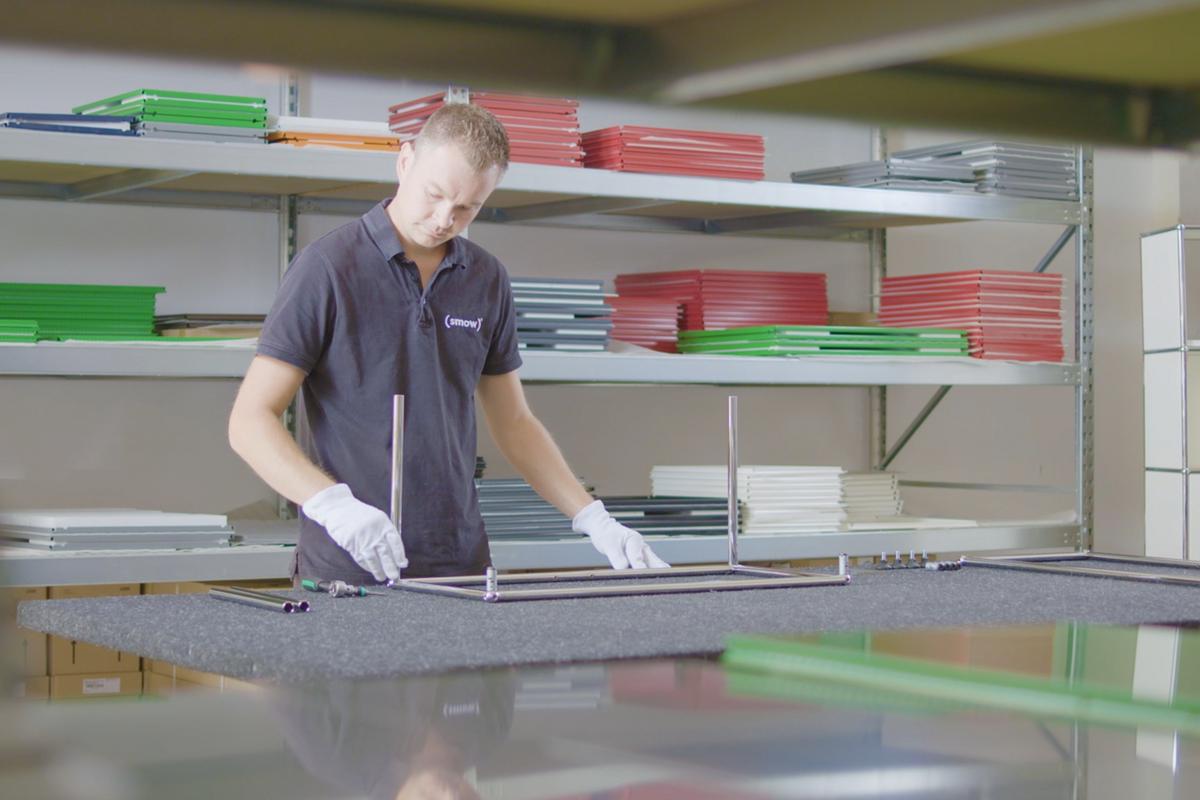 As an authorized USM trading partner of many years standing, smow offers a full range of USM services, professional customer service and first-class support from our experienced USM technical team. From advice to delivery to installation, we will accompany you through all steps and help you develop individual USM Haller solutions for your very personal requirements - professionally and with the agreed time-frame. In the smow online shop you will find numerous preconfigured USM sideboards, highboards, mobile pedestals and other USM office furniture. You also have the option of using the smow USM configurator to create your personal furniture vision. Should you wish to furnish entire office floors or realise other complex furnishing projects, our specialist advisors in our local smow stores, as well as our planning department, are at your side.
With our many years of experience in project planning and interior design we can support you in the implementation of creative ideas and complex solutions. Whether a workplace in the home office, office space or complete object design and furnishing - at smow we can assist with the conceptual planning and design of your individual plan. Thanks to its modular construction system, USM offers tailor-made concepts for all industries - from the law firm to the start-up. We would be happy to advise you on the planning of your individual office furnishings with USM, we offer you target/actual analysis, cost and budget estimates and planning services taking into account the current standards and regulations. Feel free to contact our planning department or one of our smow stores for personal advice.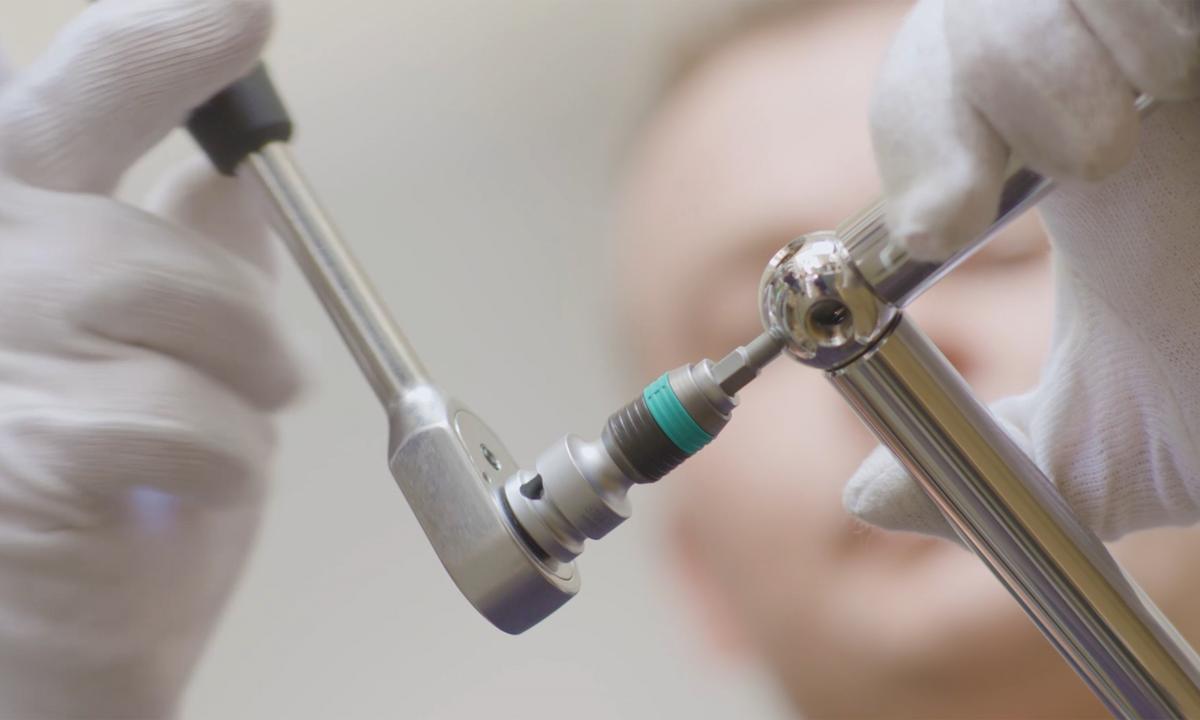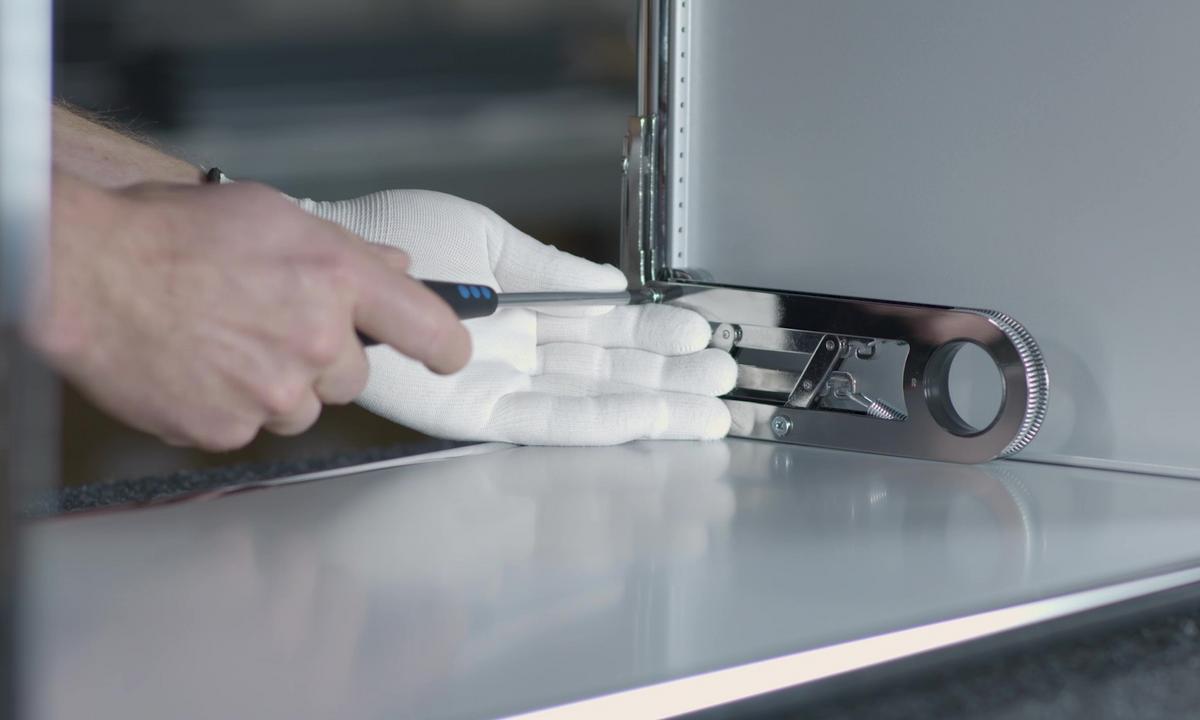 Professional assembly and conversions by trained fitters
Flexibility is the key word in today's living and working environment. The USM furniture system stands for quality and durability on the one hand, and for modularity and flexibility on the other. A USM shelf can accompany the development of your office or living room for decades and still always meet current requirements. Modifications, additional purchases or new installation can create new combinations or allow the modification of existing objects. As the USM Haller furniture system consists of over 2000 individual parts, any conversions should only be carried out by specialised staff. With the help of our fitters, who have the necessary special tools, years of experience, skilled craftsmanship and the corresponding specialist knowledge, you can avoid any damage to your furniture on account of improper work. Do you need help with remodelling, dismantling, expanding or moving your USM furniture? Would you like to create a larger unit out of two smaller USM shelves? Or would you like to divide your USM file shelf vertically or horizontally? We can support you competently and reliably at every step. With our trained fitters, we guarantee that the procedure is undertaken with professional care and on time. For more information please contact the specialist USM advisors directly in our local smow stores.
Installation of security screens
In times of increased personal safety precautions, we would be happy to advise you on conversion options for your existing USM boards - e.g. with plexiglass screen. Employee health should be a top priority, both in customer contact situations and in everyday office life; therefore we offer in our online shop both a selection of preconfigured USM Haller Security Counters and also a USM Haller Security Screen for self-assembly. In addition, we would be happy to discuss the specific conversion requirements for your USM Haller inventory "during and after Corona". Please contact your local smow store or our smow USM Service for more information.
Green oasis in the office and at home with USM world of plants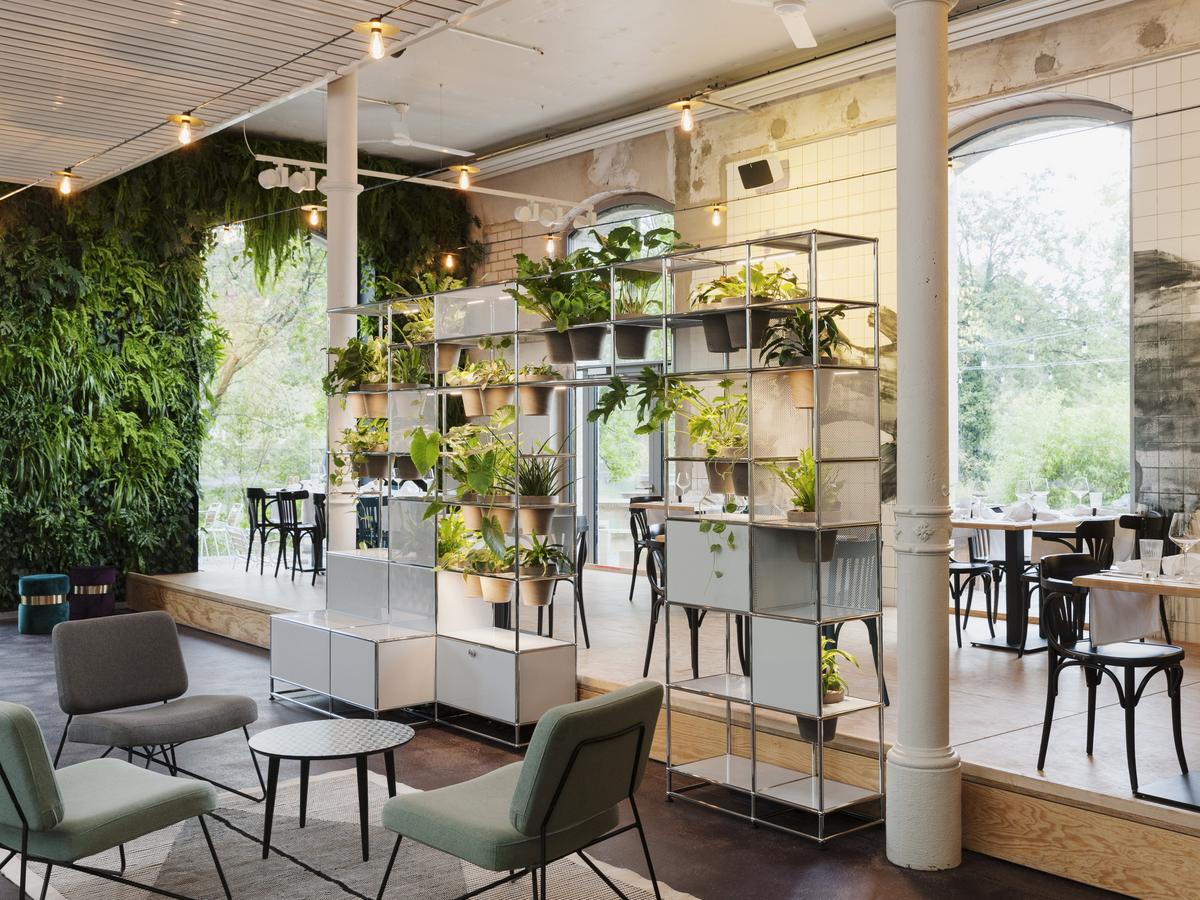 With USM World of Plants, USM offers the perfect greening concept for agile working environments and a cosy home. From planted room dividers in the restaurant to plant decorations in the hotel lobby to a green oasis in the office, everything is possible. The shelves with recesses for potted plants can be flexibly installed and removed, and existing USM furniture can also be converted. You can find out more about USM World of Plants in our local smow stores. Feel free to contact us, we look forward to hearing from you.
You have further questions?
The USM furniture system embodies reliability and the smow customer service team similarly guarantees quick and competent answers to your questions. For individual advice, please contact our telephone service or visit your local smow store. You can also find answers to frequently asked questions in our FAQs.