Eames Aluminium & Soft Pad Chairs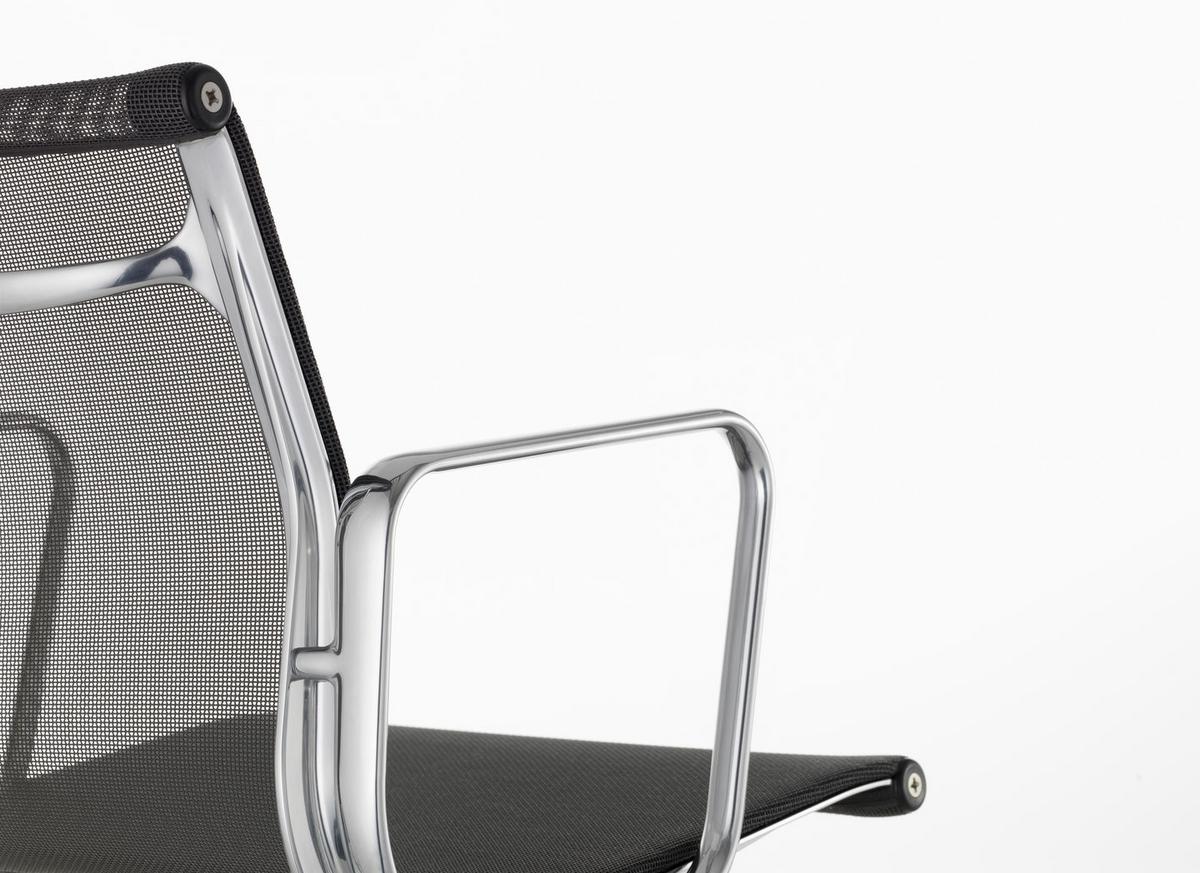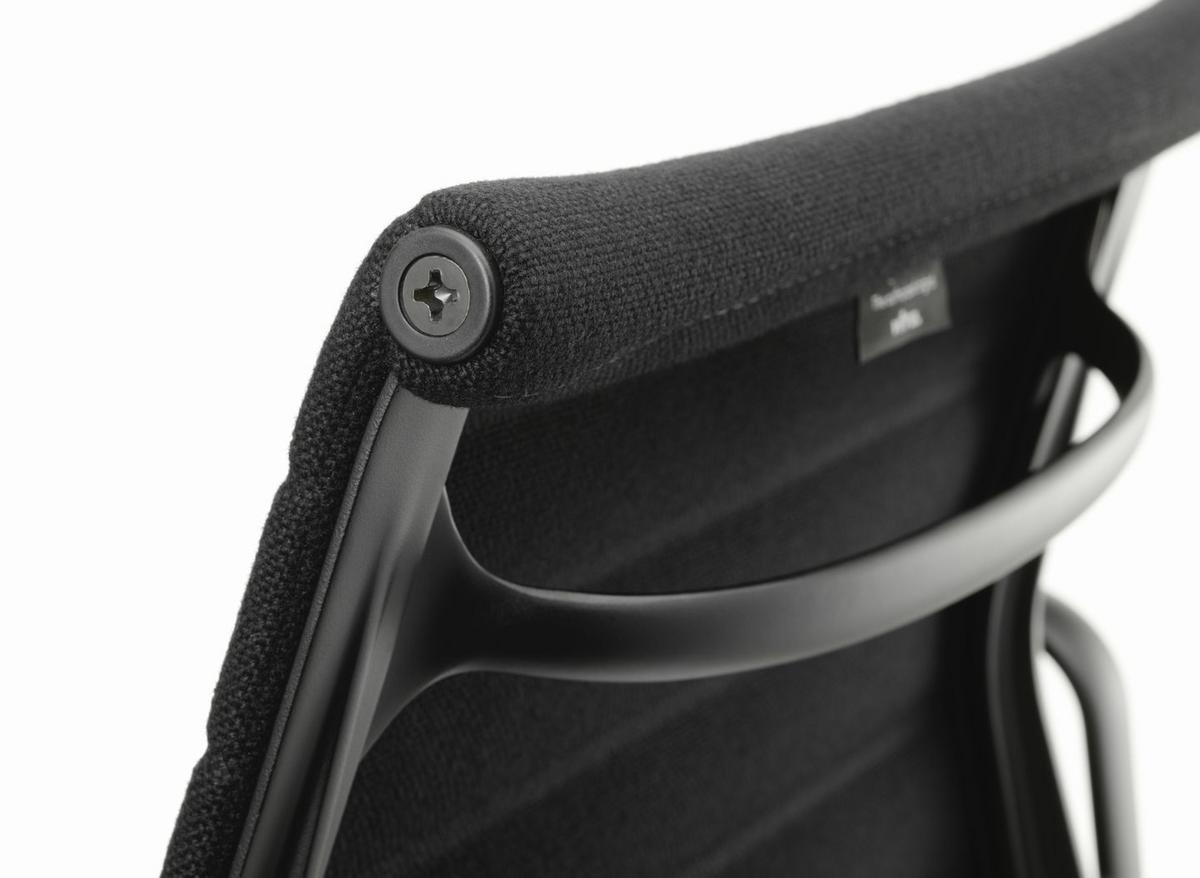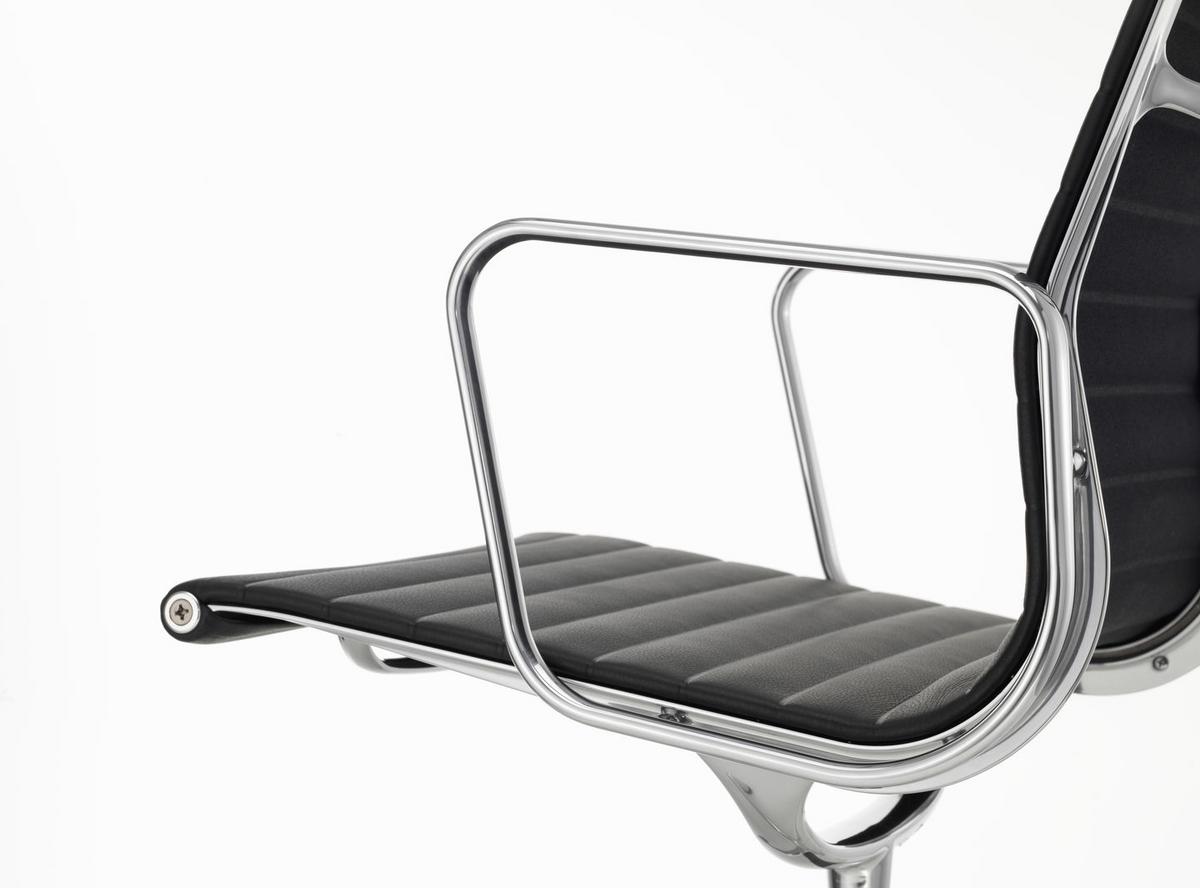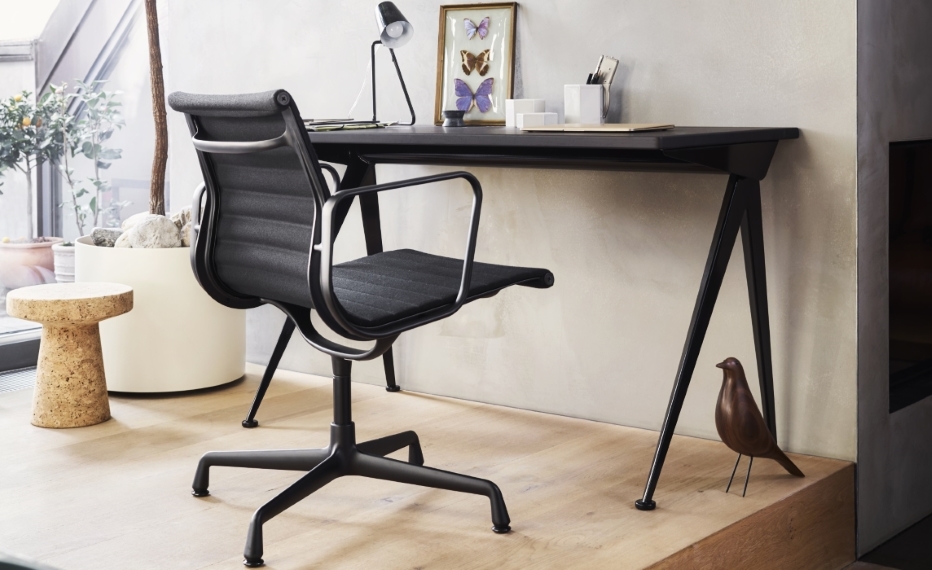 DESIGN ICON ALU CHAIR
With the Aluminium Chair, Charles and Ray Eames created a chair in which a textile or leather sheet is stretched between two aluminium side panels to serve as a seat and backrest. Due to the slight yielding of the material, the chair adapts to the body and offers high seating comfort.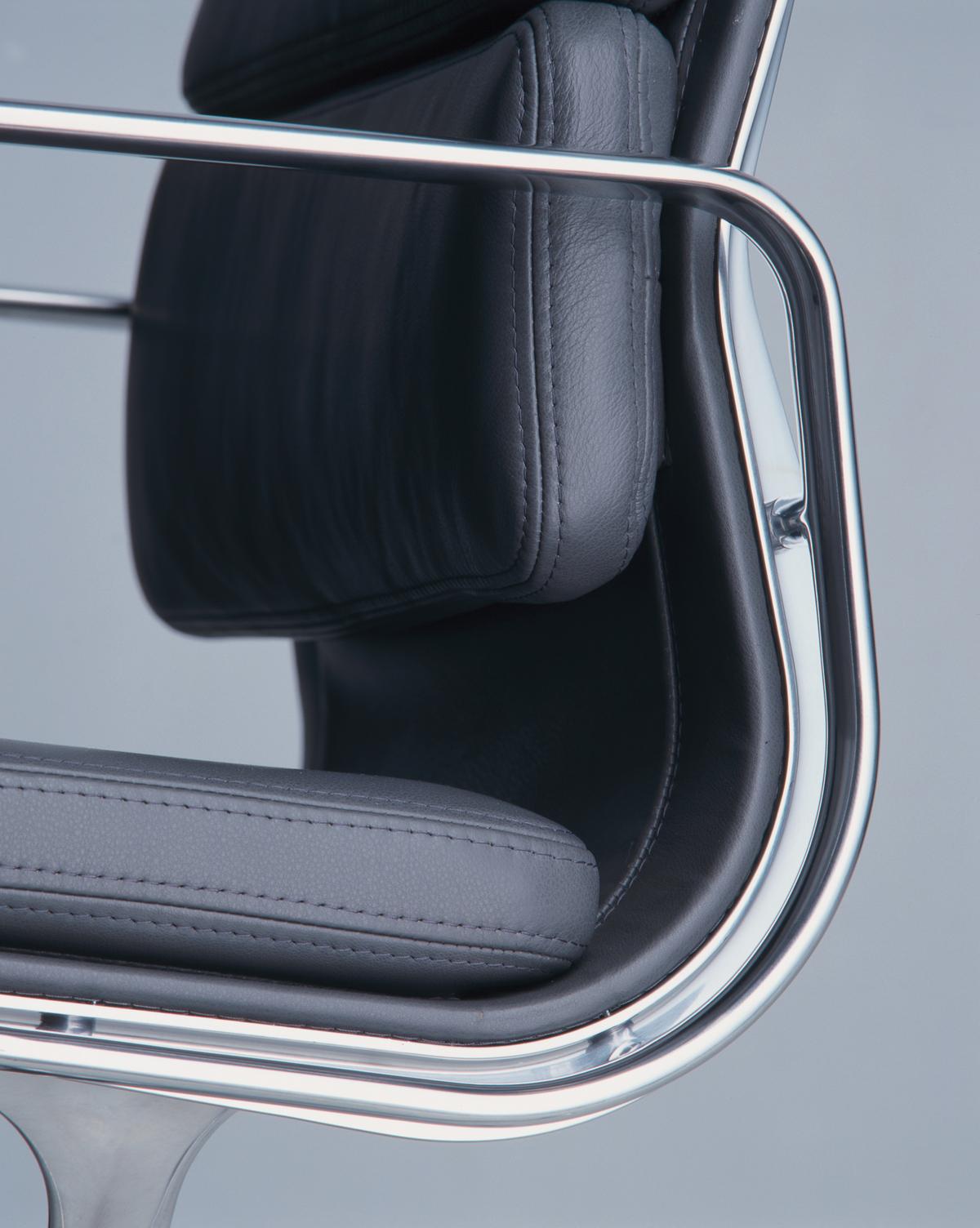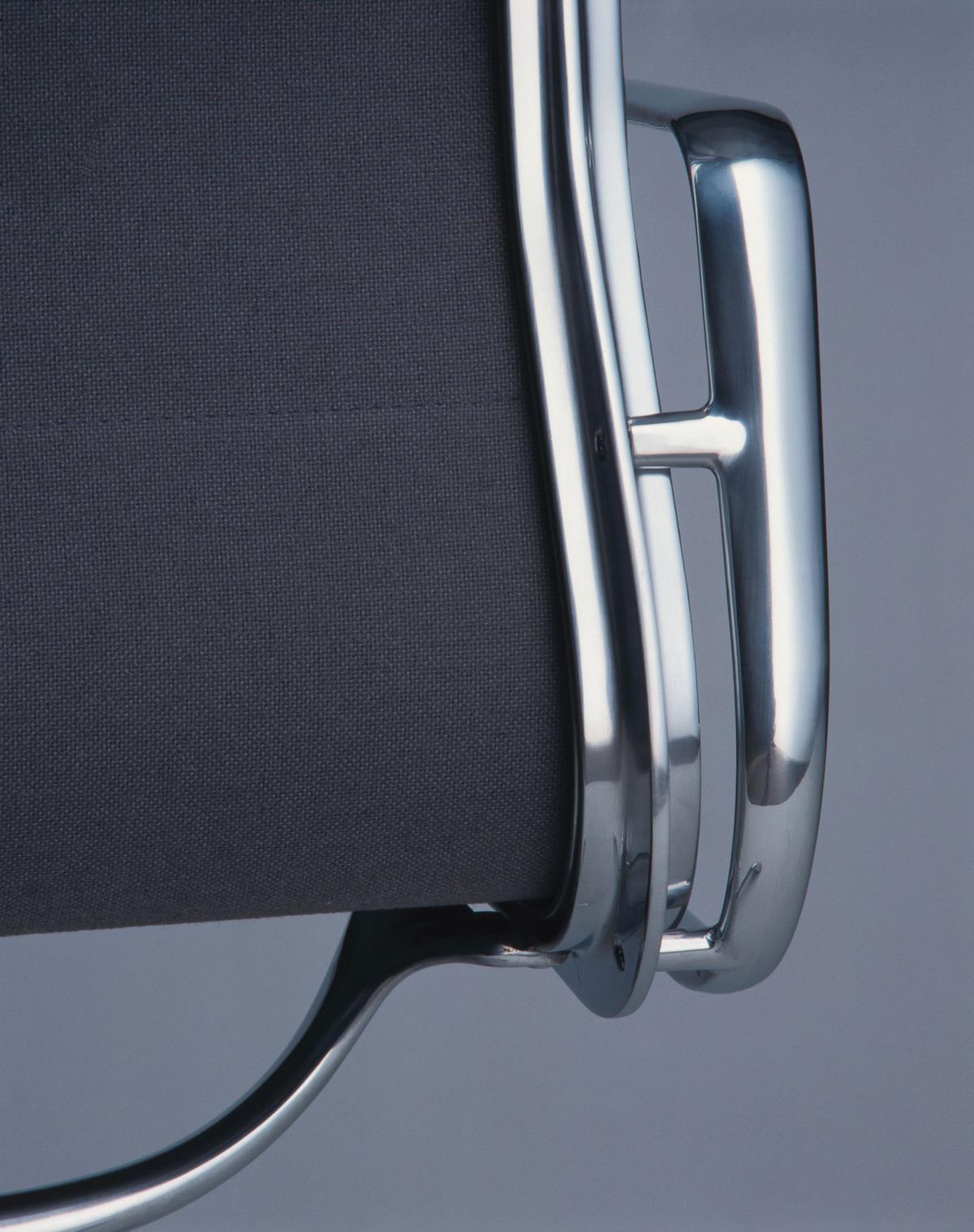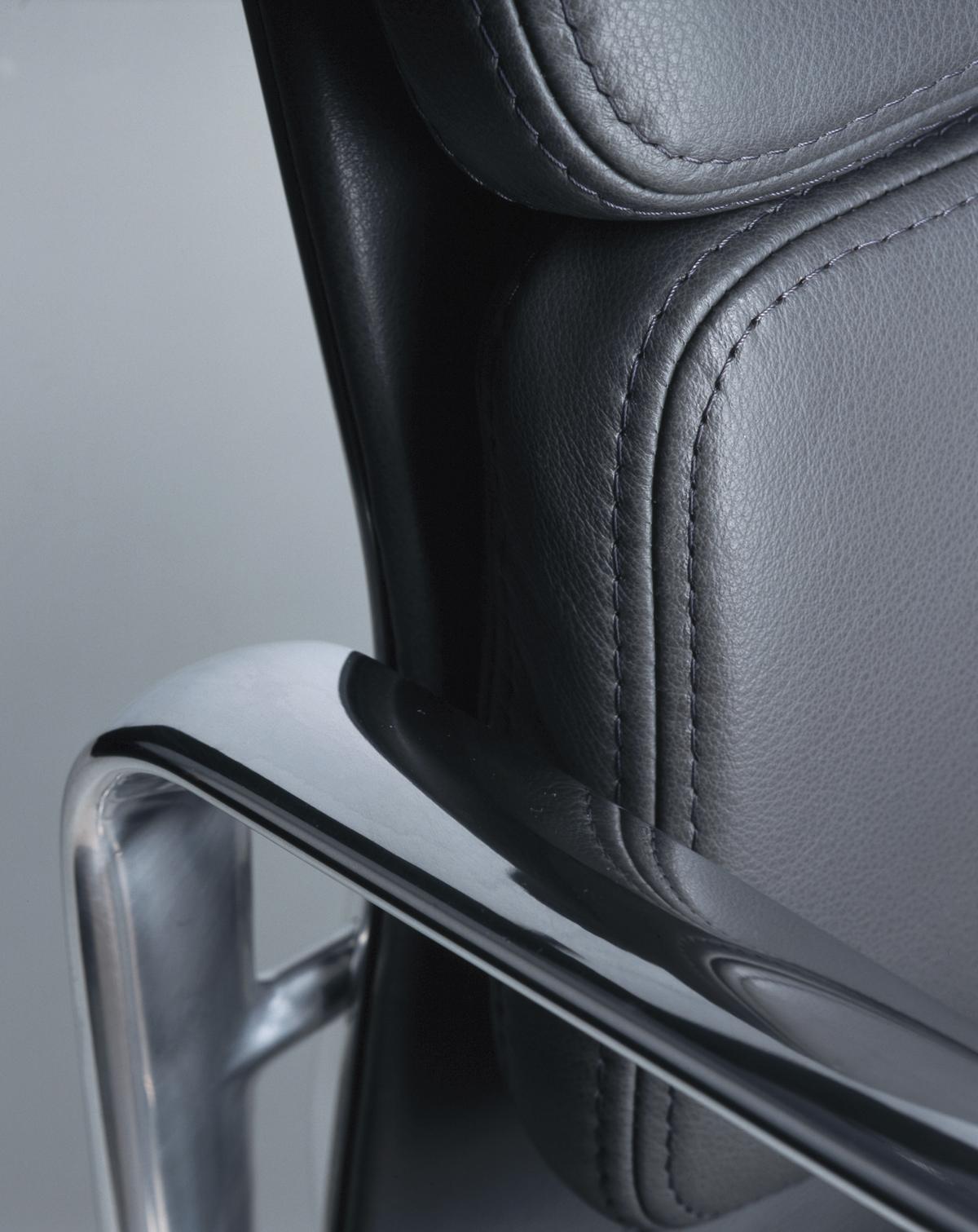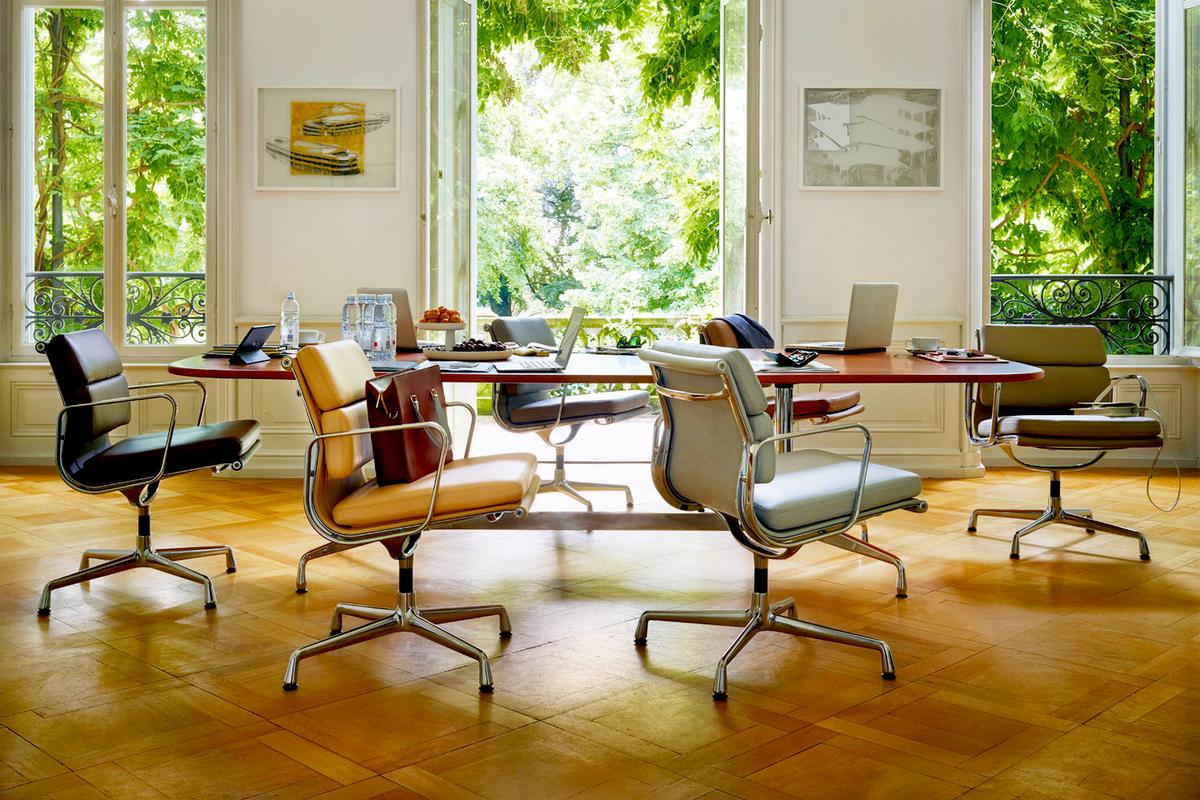 DESIGN ICON SOFT PAD CHAIR
Ten years after the creation of the Aluminium Group, Charles and Ray Eames developed the Soft Pad Chairs by adding leather upholstery to the original design of the Alu Chairs. On the one hand, these provide additional comfort, but on the other hand they also enhance the representative appearance of the luxurious chairs.