Make your home work with Vitra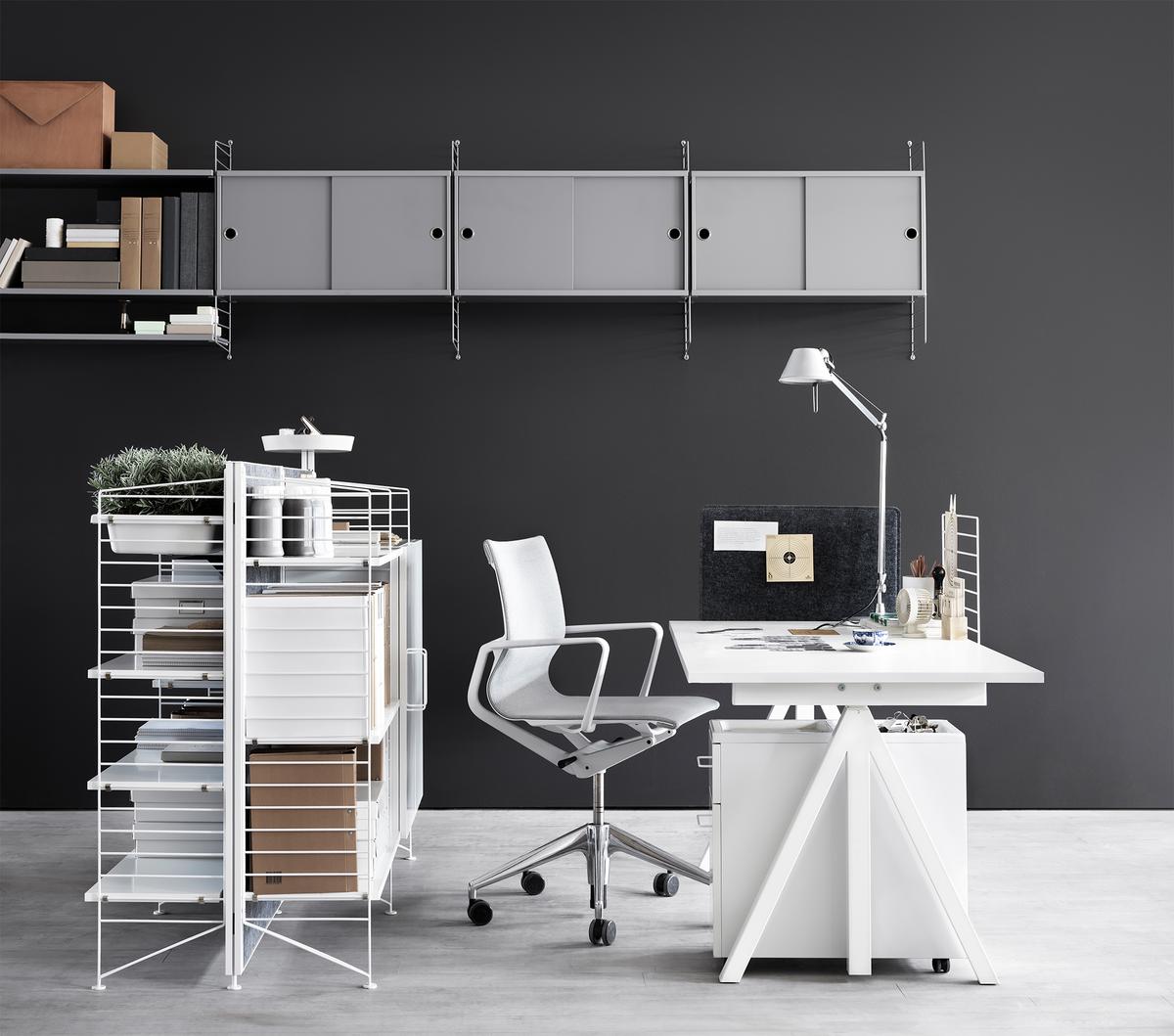 As part of advancing digitalisation working in the home office has long been established as a flexible solution in many companies: working from home having many advantages, including potential positive effects on concentration and productivity. With a selection of desks, a wide range of office chairs and various accessories, Vitra offers everything you need to quickly create a productive and attractive working environment at home. Vitra office swivel chairs are particularly ergonomic, and thus promote dynamic sitting and relieve the spine, although it is of course advisable to get up and exercise regularly at work, be that in the office or at home.
Multi-purpose chairs for multi purposes
A technically sophisticated office chair is not always required for working in the home office. Vitra offers a wide range of chairs, which have proven themselves in various areas and which can be used in the study as well as at the dining table or when sitting together. Vitra multi-purpose chairs such as the classic Eames plastic chairs not only look good, they also offer a high level of comfort and, thanks to their handiness and light weight, can be easily moved around and carried from one room to another.
Order - half the battle, even in the home office
Depending on the type of work, a lot of material is needed and/or generated in the home office: stationery must be stored and paper disposed of. Vitra design products provide a quick and reliable remedy. Vitra accessories, wardrobes and wast paper baskets fulfil their function perfectly, always setting nice accents as they do, and thus also contributing to a pleasant working atmosphere. A practical and popular Vitra classic is the Vitra Toolbox, in which all writing utensils and aids can be easily organized.
Vitra designs for children
If the work in the home office must run parallel with childcare, the Swiss company is also on hand to offer various toys and accessories that help children to pass the time at home. Vitra objects such as the famous Eames Elephant or the various wooden dolls are ideal playmates and, once the little ones are in bed, also impress as decorative objects.
Individual project planning with smow
We would be happy to advise you on setting up your home office and to support you individually - from planning to implementation. Regardless whether the establishment of a single work place, study or living-work area or if you are looking for a company-wide home office solution for your staff, simply share your ideas with our planning department.
Depending on the project, your project will be supported by our architects or interior designers in a smow store on site or via our online shop. You can reach our planning department from Monday to Friday between 8 am and 7 pm on 0341 2222 88 66 or via email at projekt@smow.de.