WOOD VENEER UPGRADE FOR THE EAMES LOUNGE CHAIR & OTTOMAN

A more expensive wood at no extra cost for the armchair legend by Ray & Charles Eames! Until January 31st 2024 take advantage of a free wood veneer upgrade when you purchase a Lounge Chair & Ottoman or a Lounge Chair & Ottoman Nubia. Simply choose your desired version and pay the price of the next cheapest wood veneer variant. (The Special Edition in Phlox is excluded from this offer.)
UPGRADE YOUR NEW EAMES ALUMINIUM & SOFT PAD CHAIRS: LEATHER PREMIUM F FOR THE PRICE OF LEATHER STANDARD

A higher grade leather at the price of standard leather for the design icons of Ray & Charles Eames!
Until January 31st 2024 enjoy a free leather upgrade when purchasing an Aluminium Chair or a Soft Pad Chair. Simply choose your desired version in Leather Premium F and pay the price of Leather Standard.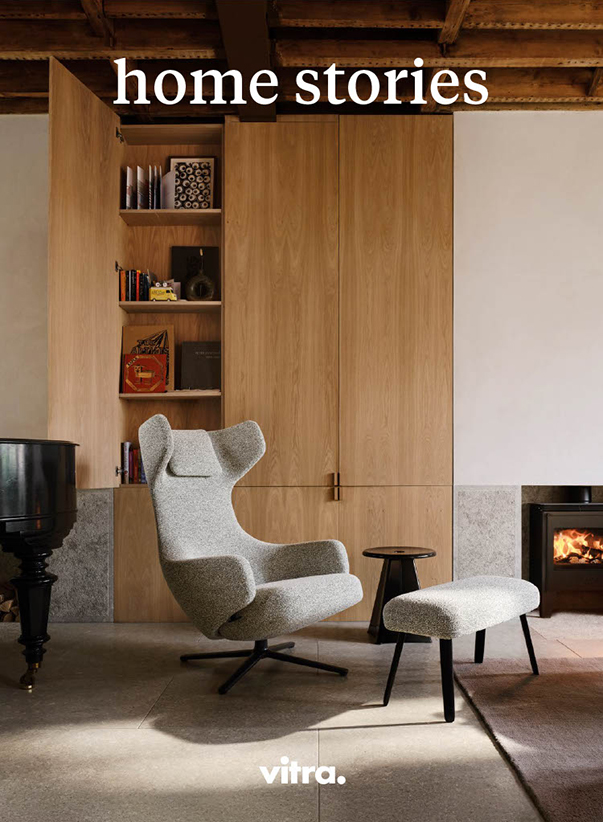 Browse the magazine:
Vitra Home Stories for Winter 2023/24
Here you will find stories around Vitra classics and collectibles, simply download and enjoy.
To download, simply click the image on the left and browse through the individual stories. There is a lot to discover...
Let yourself be inspired!