Eames Stools & Lobby Chairs from Vitra



Eames Stools & Lobby Chairs
The Eames Lobby Chairs and the Eames Stools by Vitra have at first glance nothing in common - however, they both arose in the context of a lobby for the Rockefeller Center, for whose decor the Times Inc. commissioned by Charles and Ray Eames in 1960
The Stools – Sculptural stools from solid wood
The Eames Stools are made by Vitra from solid walnut and are extremely sturdy as a stool or side table. They are produced in three versions, with three different, turned profiles, and thereby impress with their simple, forms as sculptures in any room.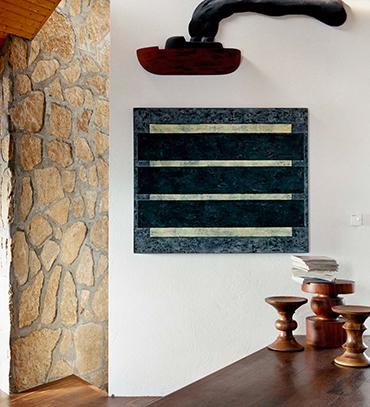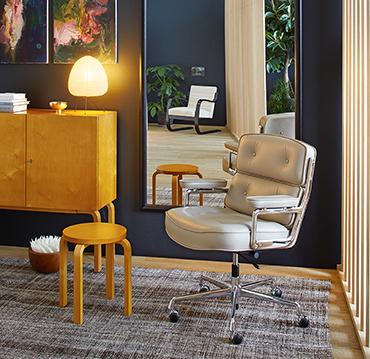 Representative conference chairs by Charles and Ray Eames
With their Lobby Chairs, Charles and Ray Eames developed a series of conference chairs that, with their upholstered parts held together by two aluminum side panels, have some parallels to both the Aluminum Chairs and the Eames Lounge Chair. With their mix of luxurious materials and the classic, functional 60s design, the Eames Lobby Chairs are as representative as they are comfortable.