USM Haller Lowboards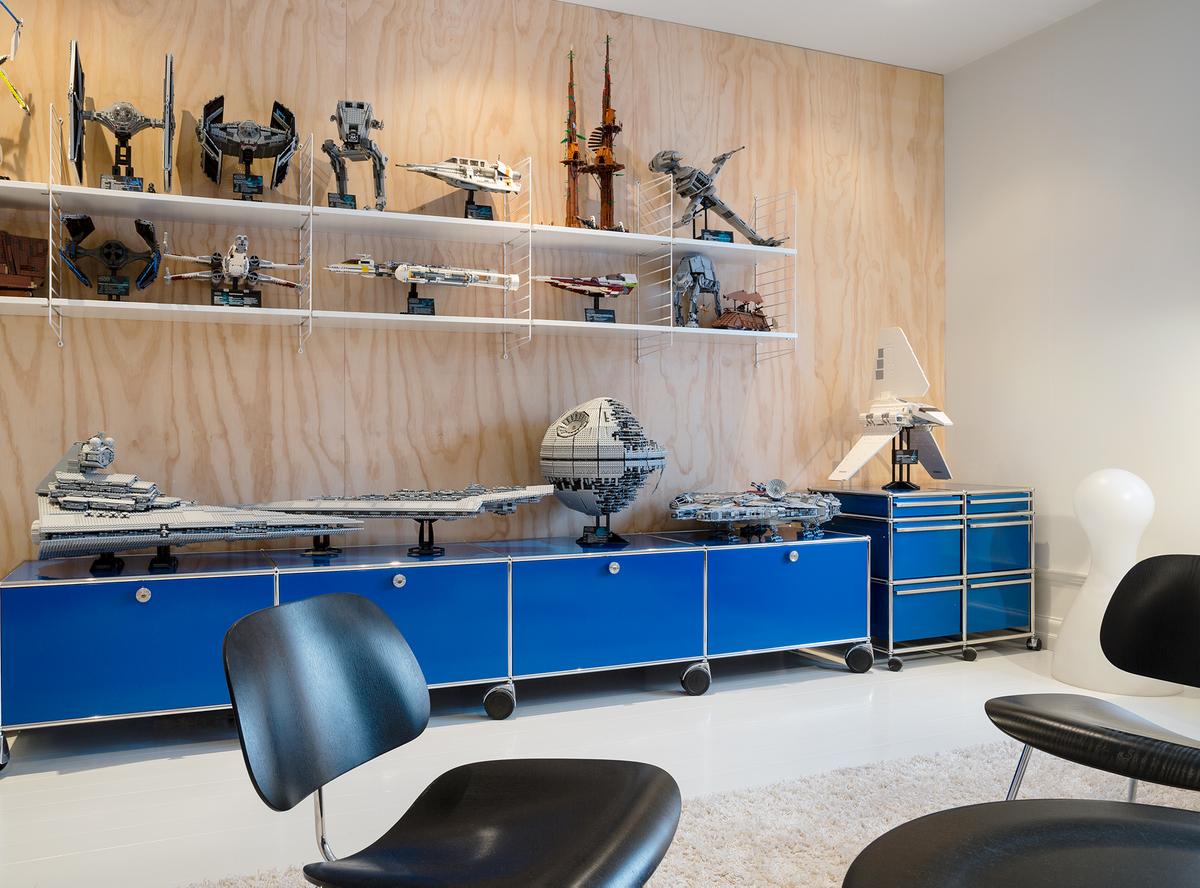 USM Haller - legendary furniture system with a long history
Minimalist, functional, high quality and representative - USM Haller is a popular choice wherever interior design, style and professionalism are important. Developed by Swiss architect Fritz Haller in 1963 specifically for the new administrative building he had designed for USM metal fabricators, the modular design principle of just three components is as ingenious as it is simple and has ensured the resounding success of USM furniture over the past 50 years. What was originally intended as an in-house furnishing solution went into serial production in the late 1960s and is now one of the genuine classics in furniture design.
USM in the living area
The numerous colour versions of USM furniture expand the system functionality, for all when it comes to furnishing your home. While neutral tones are often preferred in offices, unique highlights can be set in the living area with the bright colours of the USM modular furniture. USM Haller furniture is available in 14 RAL colours, either as preconfigured units or individual arrangements created in the smow USM Haller Configurator. In addition to numerous functions, all USM colours are also available here. Whether USM shelving for the home office or USM TV and media furniture, USM Haller design classics last a lifetime and perfect your interior with an elegant, simple design.
USM in the office
Fritz Haller developed his furniture system in 1963 as office furniture for the new USM office he had designed; since then, USM Haller has proven itself internationally as office furniture manufacturer and is now often the first choice for planning office space. The success of the USM Haller modular system is based on the first-class quality and workmanship, the simple but representative design and the modularity of the USM Haller furniture. In addition to preconfigured USM Haller filing cabinets, USM tables or USM mobile pedestals, the Swiss manufacturer offers tailor-made solutions for the contract sector. There are numerous additional functions and designs to choose from, which enable you to adapt your USM furniture perfectly to the spatial conditions and requirements of your company and your employees.
USM Haller lowboards
USM Haller Lowboards are available for work and living areas as USM Lowboard M, USM Lowboard L and USM Haller Lowboard XL with one to three shelf units respectively arranged side by side. Depending on whether intended, for example, as a TV unit or for the bedroom or living room, USM lowboards are available in various designs and can also be customized using the USM Haller configurator. A USM Haller lowboard can be tailored perfectly to the respective requirements, lasts a lifetime thanks to its first-class quality and can also be expanded or reconfigured at a later date.
Individual project planning with smow
We are happy to advise you on your project as regards furniture from USM Haller and support you individually - from planning to implementation. Whether for a residential, office or public area, just share your ideas with our Planning Department.
Depending on the project, the realisation of your project by our architects and interior designers will be managed by a local smow store on site or via our online shop. You can contact our planning department from Monday to Friday between 8 am and 7 pm via +49 (0) 341 2222 88 66 or mail projekt@smow.de