USM Haller Shelves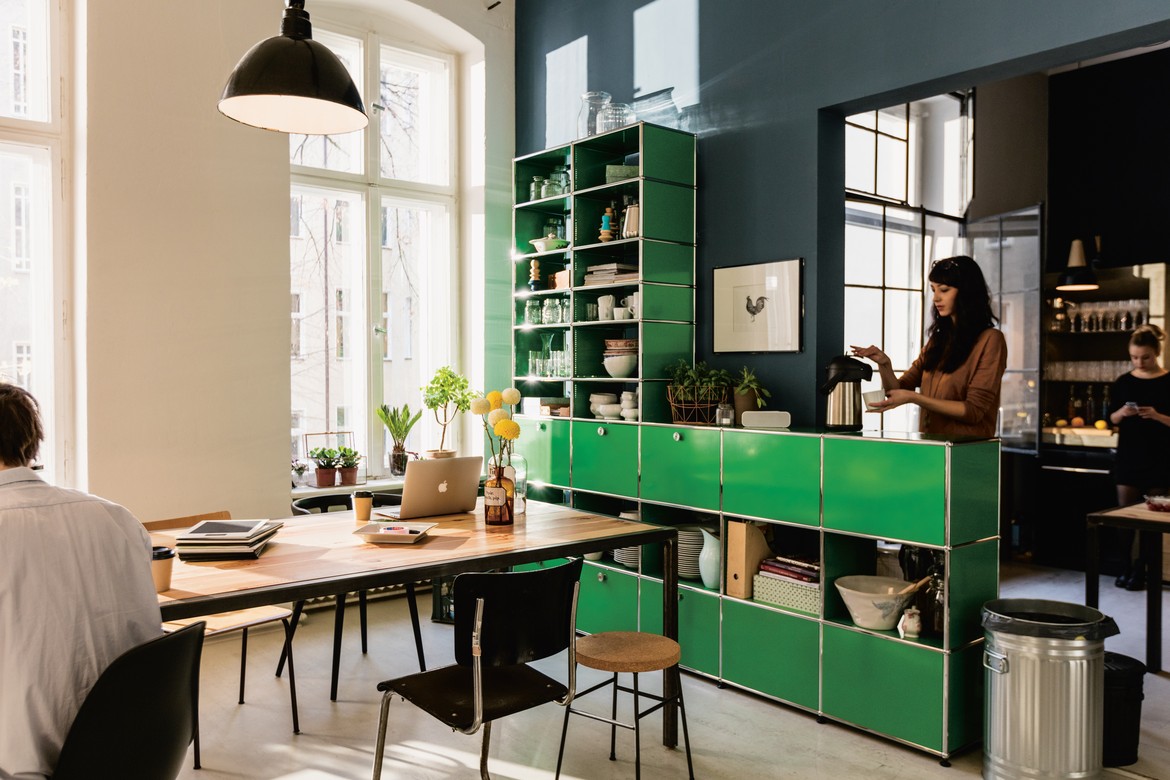 USM Haller - contemporary furniture construction system with a history
The history of the USM Haller modular furniture construction system began in 1963 when the then USM boss Paul Schärer commissioned the architect Fritz Haller to design new factory buildings for the company. The completion of the new building was to be followed by an appropriate furnishing concept, for which Haller developed the now legendary furnishing system. And a central component of design history. Based on an amazingly simple construction principle, USM allows for near unlimited modularity and minimalist design par excellence. Panels made of metal or glass are inserted into a frame of chrome plated metal rods and connected via chrome metal balls. On account of its functional design, USM Haller sideboards, USM Haller shelves or USM Haller filing cabinets fit into a wide range of areas and can be reconfigured or expanded at a later date if required.
USM design classics in the living area
The USM Haller furniture system was originally designed for the company's own office space in Münsingen, but today it is no longer only reserved for office areas. Thanks to its almost limitless modularity and reduced design, USM Haller furniture fits harmoniously into any room. In addition to the preconfigured variants, custom-made USM furniture can be planned using the smow USM Configurator and, thanks to the wide range of colours, perfectly matched to the concept of the respective space. So whether for the living room, study or children's room, USM Haller is the perfect furnishing solution for your home.
Functional USM furniture for the office
USM Haller has long been one of the most important companies in the world in the field of project planning and furnishing of office space. In addition to numerous preconfigured USM Haller shelves, individual sector solutions such as practice furniture, various counters for reception areas or lockable file shelves for law firms can be realized. Thanks to various additional options such as drop-down doors, monitor mounts and storage options for work utensils or cables, workstations can be individually equipped and adapted to the requirements of the respective employees.
USM Haller shelves
Whether for the reception area, home office or living area - USM Haller shelves are available in numerous versions and embody versatile furnishing options. For law firms, and other work environments requiring more security, USM Haller filing cabinets are available with lockable compartments to ensure the secure stowing of confidential documents. If you want to arrange your book collection in style, you will find the right solution in a USM Haller living room shelf, while in the reception area, USM Haller counters form the optimal combination of shelving with storage space and presentation space.
Individual project planning with smow
We are happy to advise you on your project as regards furniture from USM Haller and support you individually - from planning to implementation. Whether for a residential, office or public area, just share your ideas with our Planning Department.
Depending on the project, the realisation of your project by our architects and interior designers will be managed by a local smow store on site or via our online shop. You can contact our planning department from Monday to Friday between 8 am and 7 pm via +49 (0) 341 2222 88 66 or mail projekt@smow.de
More about 'Shelves' in our blog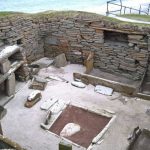 ...Shelves are largely monosyllabic, indispensable in what they do, but not expansive in their repertoire...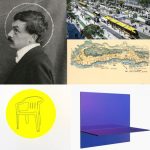 ...The Road Ahead: Reimagining Mobility opens at the Cooper Hewitt, Smithsonian Design Museum, 2 East 91st Street, New York, New York 10128 on Friday December 14th and runs until Sunday March 31st "12 Shelves" at the Aram Gallery, London, England Arguably the fact that the smow blog office has no shelving foretold that the Aram Gallery's new exhibition would appear in this list; however, knowing the attention the Aram Gallery (generally) take when composing their exhibitions, and their promise that all 12 shelving projects presented have arisen in the past five years and therefore allow for 12 contemporary explorations of the possibilities of shelving and/or understandings of shelving, we probably would have been attracted by it even if we had a surfeit of shelving and storage space... 12 Shelves opened at the Aram Gallery, 110 Drury Lane, London, WC2B 5SG on Thursday November 29th and runs until Saturday January 19th "The Sea Ranch: Architecture, Environment, and Idealism" at the San Francisco Museum of Modern Art, San Francisco, California Hippies...
All '
Shelves
' Posts